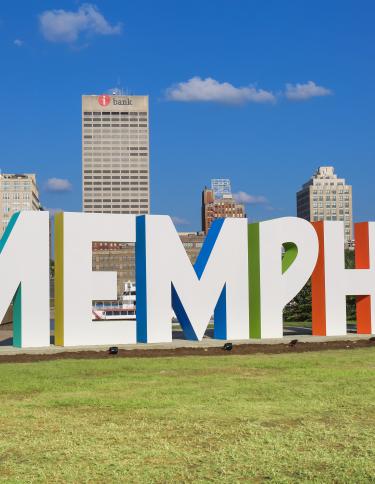 It's your first trip to Memphis, and maybe you're staying for a long weekend or you've packed the kids in the wagon and you're headed out on vacation. While it's nearly impossible to get your fill of the Bluff City in such a short time (lifelong residents and the I Love Memphis Blog discover something new to do every day), you can still enjoy many of Memphis' essential attractions. Read on for a plan that will help make the most of your time – these are the sights and sounds you must experience before leaving.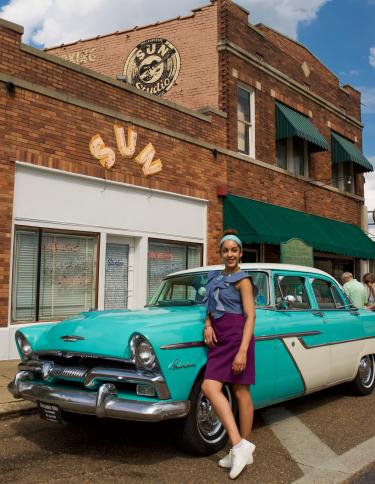 Planning Tip: Picking the right hotel is as important as planning your agenda. Whether you want to stay within walking distance of Beale Street, check into a stylish boutique hotel, take advantage of luxurious amenities at "the South's Grand Hotel" or get a good deal, you'll find your perfect stay in Memphis.
Also: Really, you could do this itinerary in any order you'd like. We'll start with music, because much of Memphis' history, culture and community revolves around tunes. 
The perfect start to your Memphis musical journey. Curated by the Smithsonian Institute, the
Rock 'n' Soul Museum
 gives you the whole story from the blues coming out of the delta, to the first licks of rock 'n' roll coming out of Sun and that soulful hit records that made the Stax sound world famous. Take the self-guided tour and learn about the body of music that had the most influence on the culture and lifestyles of the world during the middle 20th Century and even today. 
In 1954, an unknown Elvis Presley grabbed a mic and sang his heart out, making Sun Studio the most famous recording studio in the world. Take a guided tour through the tiny studio where you will experience outtakes from recording sessions, touch Elvis' first microphone and hear the real story of the studio that launched the careers of not only Elvis Presley, but Johnny Cash, Jerry Lee Lewis, Carl Perkins, B.B. King, Roy Orbison, Charlie Rich, and many others.
Tours at Sun Studio start at the bottom of every hour and typically last about 45 minutes.
You know Memphis soul music when you hear it. From 1959 to 1974, this movie theater-turned-recording studio produced a string of hits that still reside today – we're talking Otis Redding, Isaac Hayes, Booker T. & the M.G's, and many more. Don't miss this huge collection of more than 2,000 artifacts, memorabilia, galleries interactive exhibits and, of course, Isaac Hayes' gold-plated, peacock-blue 1972 Superfly Cadillac El Dorado. Expect to spend approximately 2-3 hours at Stax.
Fresh blood and a new energy have Overton Square back and better than ever. Clean your plate at Porch and Parlor, double-dip on delicious, casual fare at Babalu and Local Gastropub, or knock back a local craft beer on the patio at Bosco's. Catch a flick at Studio on the Square, or settle in for a high-quality theatrical performance at Playhouse on the Square. There's no shortage of deliciousness and entertainment in Overton Square.
History, culture and the sweet smell of Memphis barbecue is on today's agenda. See how Civil Rights shaped Memphis, bask in the neon of Beale Street, and see our city by land and river. 
Housed in the Lorraine Motel, site of the assassination of Dr. Martin Luther King, Jr., the National Civil Rights Museum presents a timeline of Civil Rights struggles relating to African Americans and concentrating on the events of the 1950s and 1960s.
The museum has been renovated with more modernized displays – think a "smart" table with touch panels, stunning visual programs, and ample audio and video snippets. The National Civil Rights Museum still offers the same iconic exhibits and fixtures, but beefed up with interactive screens that offer a richer educational experience than ever before.
The self-guided tour of the National Civil Rights Museum lasts 1-2 hours.
After you wrap up your tour, consider sticking around to explore the South Main Historic Arts District. This neighborhood is jam-packed with galleries, shops and boutiques, local-favorite eateries and attractions, like Orpheum Theatre and the Blues Foundation's Blues Hall of Fame.
Why has it taken it this long to mention barbecue? If you haven't already popped some pork by now, we've got the skinny on some of the best barbecue in Memphis.
Central BBQ tends to win quite a few local awards. You can't go wrong with ribs or shoulders at Central. They have a handful of other delicious options, including delish wings, smoked sausage, homemade potato chips and a special 8-inch portobello that is marinated, grilled, and topped with smoked Gouda cheese (for any vegetarians in your party).
Rendezvous is TV-famous and the spot you've most likely seen on the Travel Channel or Food Network. With its dry-rub ribs and wall-to-wall flair, Rendezvous is the essential first stop for every barbecue lover who visits Memphis. The front door of this hole in the wall is in an alley about a block away from the Peabody Hotel and AutoZone Park, home to our Triple-A Redbirds and USL 901 FC.
If your definition of good barbecue starts with sticky tables and sweet smoke bellowing out of the roof, then Cozy Corner is your place. This joint is pretty nondescript with its plain building and common furnishings, but the food is anything but average.
The barbecue at Cozy Corner is cooked on a Chicago-style smoker, meaning the coals are placed farther from the grill. The meat is placed on the lowest rack, then progresses upward until it is smoked to perfection and ready to serve. Not into ribs? Try the Cornish game hen.
Once you've got your belly full of barbecue, hop aboard a vintage trolley and ride down Main Street. The clickety-clack of the track takes you past notable attractions like Beale Street, Orpheum Theatre, downtown hotels and the authentic Arcade Restaurant. The Main Street line is just $1.
Learn more
Memphis Riverboats are housed just down the street from Beale Street Landing and cruise nearly every day at 2:30 (March - October). Book your cruise and relax on a 90-minute tour full of river commentary, tidbits and fascinating facts. 
In the core of Downtown Memphis with three blocks of clubs, live music, neon, restaurants and retail shops, the Beale Street Entertainment District stirs a melting pot of delta blues, jazz, rock 'n' roll, R&B and gospel music. You won't find another local landmark that has held such mystique, intrigue, fame and infamy over the years. 
Beale Street is the most visited attraction in Tennessee. In 1966 Beale Street was declared a National Historic Landmark, and in 1977 Beale Street was declared the Home of the Blues by an act of Congress.
Regardless of the weather, Beale Street is one of the coolest places in Memphis and a must-see for any visitor. 
FedExForum, home of the Memphis Grizzlies, is just steps from Beale Street. Time your visit with a home game to cheer on the Grizz against the NBA's best. Beale Street is always rockin', but it's even more exciting after a Grizzlies win.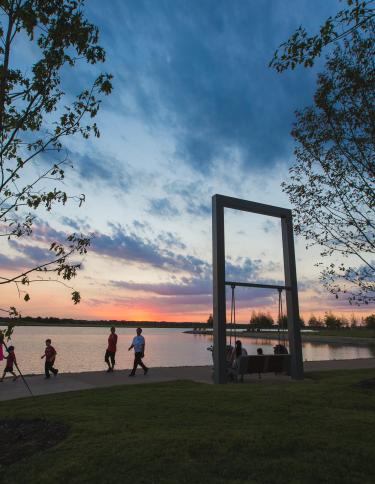 On day three, work off some of that barbecue by exploring  Shelby Farms Park and no trip to Memphis would complete without a trip to Graceland. 
Shelby Farms Park is big! We're talking the largest urban park in the United States big. So with all that space, there's plenty to do. Shelby Farms has biking and hiking trails, horseback riding, fishing, a lake for kayaking and canoeing, and plenty of space to fly kites. Something you don't usually see – Shelby Farms is home to a herd of American Bison. 
Rent a bike and cruise the Greenline. Get climbing on the ropes course and zip lines of Go Ape. Bring your kids. They'll love to run, jump and play at the Woodland Discovery Playground, open sunrise to sunset each day.
 
Welcome to the home of Elvis Presley. Graceland was purchased by Elvis for $102,000 in 1957 (Elvis was 22 years old). The Graceland experience takes you from Elvis' humble beginnings through his rise to super stardom. See how a rock 'n' roll legend lived and relaxed with family and friends. The full Elvis experience includes a tour of the mansion and the Elvis Presley's Memphis Entertainment Complex, which allows you to immerse yourself in Elvis' life and career like never before. Entry into the state-of-the-art entertainment and exhibit complex includes the Elvis The Entertainer Career Museum, Presley Motors Automobile Museum and themed discovery spaces showcase Elvis' influences in the Elvis Discovery Exhibits. And with multiple eateries in the complex, you'll be able to refuel.