This article is sponsored by the Stax Museum of American Soul Music.
My sister is a decade older than I am, a gap that exposed me to better music than my friends. I remember her telling me about a song I had to hear. She played it, we danced, she played it again. It was "Try A Little Tenderness" by Otis Redding, the first soul song I fell for. 
Fast-forward 20 years and I move to Memphis where I keep hearing about the city's soul music museum and its temporary exhibit on Otis. My sister's visiting. Perfect. 
We park at the Stax Museum of American Soul Music and start dancing the way we used to. Tunes play from speakers in the parking lot and we sway all the way inside. The film at the top of the tour confirms what we know: Soul music gets you moving. And what we don't: This is Memphis soul, differentiated from Motown by its grit and serendipity.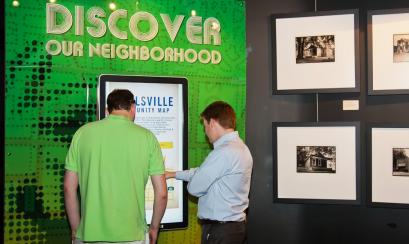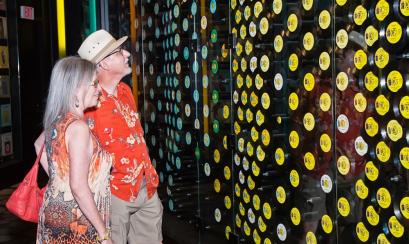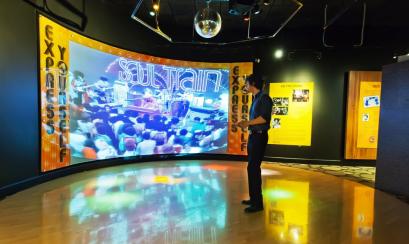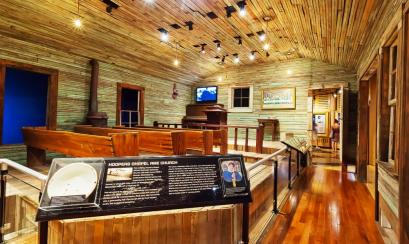 Stax Records, where the music was made, was similarly unique: a former theater transformed into a shoestring studio where workaday people could be heard and, perhaps, reborn as something extraordinary. The museum tells their stories ...
Of high-schooler Carla Thomas dropping by to audition. Of Otis begging to sing, having come to Stax as a driver for another act. Of Steve Cropper and Booker T. Jones jamming their way to "Green Onions." 
Stax was the studio that became their creative home, a place where raw talents of any age, color or gender could collaborate – even at a time when race divided the city around them. As Steve Cropper reminisces in the opening film, "Color never came through the door (at Stax)." In fact, Stax came to stand for hope and to anchor the neighborhood. They called it Soulsville.
An Impressive Collection
Following the film, we jaw-drop at artifacts of the soul explosion: footage of the studio's legendary 1967 European revue, Cropper's guitar and Jones' organ, Isaac Hayes' gold-trimmed Cadillac, a Hall of Records lined with more than 1,000 cuts, listening stations sampling the hits. Not only "Try A Little Tenderness," but Otis' "(Sittin' On) The Dock of The Bay." Sam & Dave's "Hold On, I'm Coming" and "Soul Man." Eddie Floyd's "Knock on Wood." Funky instrumentals like "Last Night," an early example of the "Memphis Sound," driven by punchy horns. The museum provides a dance floor if you need it.
There's context, too: accoutrements of soul pioneers like Tina Turner, raised in the Delta blues culture that informs soul; a reconstructed rural church that recalls the genre's other denominator, gospel. 
But nothing's as stunning as the museum's closing spaces, starting with the recreated Studio A. Recreated, because Stax was razed after being forced into bankruptcy in the 1970s. It's a complex, heartbreaking story detailed in the museum's final room. 
Thankfully, the Stax story didn't end there. In 1999, a group formed the Soulsville Foundation and began planning construction of a museum and music academy on the studio's original site. Since then, the museum has celebrated its 15th anniversary, the Stax Music Academy has performed internationally, a public charter school has been established onsite and blues great Memphis Slim's home has been renovated across the street, creating community practice and recording space.
If You Go:
Stax Museum of American Soul Music
926 E. McLemore Ave., Memphis, TN 38126
901-261-6338
www.staxmuseum.com
You can catch performances by the Stax Music Academy to hear how young, talented Memphians are keeping the Stax tradition alive.