Whether you make the pilgrimage regularly or are planning your first visit, experiencing Elvis Presley's Graceland is a must. On-site, you'll enjoy the classic Graceland experience that fans have come to love, but you'll also discover several new things to do, see, hear, celebrate and taste, especially in 2022: To mark the 45th anniversary of Elvis' passing, Graceland is launching ELVIS 45, a year-long celebration featuring concerts, screenings, signature events, record giveaways and more.
From his early stardom in 1957 to his death in 1977, Elvis made Graceland his personal oasis, and all of his original touches remain. Snap a pic in front of Graceland's gates, designed with help from Elvis himself. Then step into iconic spaces including the glam living room where Elvis gathered with family and friends and the swanky Jungle Room, which doubled as a makeshift recording studio. The tour ends at the Meditation Garden, where fans place tributes on Elvis' grave daily during operating hours.
Bonus: 2022 marks Graceland's 40th year open to the public. Visit on June 7, the anniversary of opening day in 1982, and receive a commemorative lithograph.
Explore Graceland, the Meditation Garden (gravesite of Elvis and members of his family are located here) and the wall in front of the mansion, which is covered with special messages from fans. If you zoom in close, you may even spot a message you recognize!
2. Experience Elvis Presley's Memphis.
The 200,000-square-foot Elvis Presley's Memphis complex features 11 Elvis-themed exhibits and attractions. Spot Elvis' jumpsuits, three GRAMMY Awards and Presidential Medal of Freedom at Elvis: The Entertainer Career Museum. See John Lennon's piano, and memorabilia from other artists inspired by Elvis, at ICONS: The Influence of Elvis Presley Exhibit. Meet the DJs at the Elvis Radio on Sirius XM booth. And more . . .
exclusive events & giveaways will have you
all shook up!
see the full list of ELVIS 45 EVENTS
3. Find Elvis' Pink Cadillac—and some jet-setting extras.
There's one more thing to see at Elvis Presley's Memphis: Presley Motors Automobile Museum. From that Pink Cadillac to Elvis' 1973 Stutz Blackhawk, you'll see a dozen cars from Elvis' collection. Nearby, step aboard his two customized jets, including the Lisa Marie Airplane, named after Elvis' daughter.
4. Check out the Graceland Exhibition Center.
Since debuting in 2019, Graceland Exhibition Center has hosted a changing line-up of interactive exhibits for all ages. Check the website for upcoming exhibits and don't miss the on-site Jungle Room Bar, an (Elvis-) inspired spot for sips and bar snacks.
5. Do dinner and a show.
With four full-service restaurants and additional grab-and-go options across the Graceland campus, why not start with dinner—maybe upscale Southern fare from Delta's Kitchen at The Guest House at Graceland or tender ribs from Vernon's Smokehouse at Elvis Presley's Memphis—and add on a show at one of two venues on-site? The new Soundstage at Graceland and The Guest House Theater host an entertaining line-up of musicians, comedians and other performers year-round, from Robert Cray and Melissa Etheridge to "Weird Al" Yankovic in 2022, so keep an eye on the events calendar.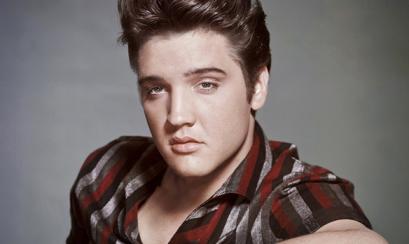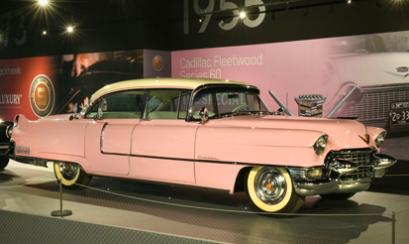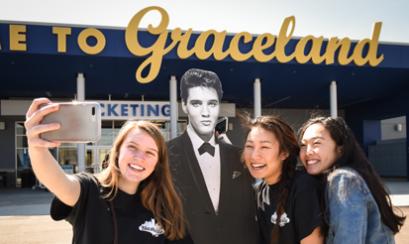 Annually, Graceland decks its halls with Elvis' original Christmas decorations. Hundreds of blue lights twinkle along the driveway; Santa and his sleigh decorate the lawn—while inside the mansion, Presley family Christmas artifacts go on display. The season kicks off with the annual lighting ceremony on Nov. 17, 2022, complemented by concerts, special evening tours of Graceland Mansion and more holiday fun through Dec. 23.
7. Or celebrate Elvis' Birthday in the New Year.
Elvis was born on Jan. 8, but fans mark the occasion with a four-day celebration annually. Gather at Graceland with fans from around the world to celebrate Elvis' 88th birthday in 2023 with concerts, evening tours of the mansion and appearances by Elvis' closest friends and family.
the ELVIS 45: Sapphire Collection
FEATURING EXCLUSIVE COLLECTIBLES, GRACELAND ANNUAL TOUR PASS, EVENTS & MORE
8. See what Elvis Week is about.
If four days doesn't seem like enough time to celebrate all things Elvis, mark your calendar for Elvis Week (Aug. 9-17, 2022). Expect live music and celebrity appearances—along with the Ultimate Elvis Tribute Artist Contest and the annual Candlelight Vigil on Aug. 15.
9. But really, visit anytime. Graceland hosts events year-round.
Meet tribute artists, and watch them compete, at the Ultimate Elvis Tribute Artist Weekend. Bring your kids to sing and dance at the Graceland Performing Arts Camp. Ooh-and-ahh as fireworks—set to Elvis' music—burst over Graceland during the All-American Fourth of July Weekend (July 2-3, 2022). Whatever you're into, you can find something happening at Graceland.
This AAA Four-Diamond hotel flaunts style fit for the king. From the lobby's intricate ceiling and inviting chairs to the replica of Graceland Mansion's staircase, Elvis' signature style is reflected in every design detail. (Priscilla Presley even supervised design of the hotel's 20 specialty suites.) Bonus: Enjoy two on-site restaurants, nightly entertainment and the fact that you're sleeping steps away from Graceland Mansion.