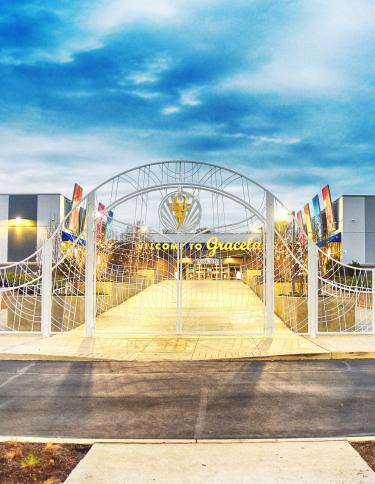 If you've always wanted to go to Graceland in Memphis, now is the time to plan your trip (or return trip!) because Graceland has plenty of new things to do and see. In addition to the acclaimed Mansion, there is now a luxury hotel, a 200,000-square-foot entertainment complex, and all new immersive experiences. 
WHAT IS Elvis Presley's Memphis?
In 2017 Graceland opened the Elvis Presley's Memphis entertainment complex. It was the largest expansion of Graceland since the Mansion began offering tours in 1984. The 200,000 square-foot, $45 million complex is located across the street from the Mansion and the property's new four-star hotel, 
The Guest House at Graceland
.   
This collection of museums, exhibits, restaurants, and shops allows visitors to "follow the path that Elvis took, surround themselves with the things that he loved, and experience the sights and sounds of the city that inspired him".  
 
What exactly can you expect at Elvis Presley's Memphis? First, Elvis' collection of flashy hot-rods and classic cars has a swanky home inside Presley Motors, the new Elvis Presley Automobile Museum. The Elvis: The Entertainer museum focuses on his career and achievements; other special spaces are dedicated to even more Elvis memorabilia and history. If you're hungry after a day at Graceland, you can eat at two new restaurants that honor Elvis' parents: Vernon's Steakhouse and Gladys' Diner.
New Immersive Experiences at Elvis Presley's Memphis
Elvis Presley's Memphis has added ten new immersive activities including games, quizzes and photo booths using virtual and augmented reality. Guests can now get closer to Elvis than ever taking part in these state-of-the-art experiences.
Take a photo with your favorite 50s, 60s or 70s Elvis in the Eras of Elvis Game. Become the next great Elvis impersonator in the "Elvis Yourself" Virtual Dress-Up Experience. Take to the set of Blue Hawaii to get serenaded by the king on the "Can't help Falling in Love" AR Serenade. Place yourself in one of Elvis' iconic movie posters in the Elvis Movie Poster Photo Booth. These are just a handful of the fun and exciting new experiences at Elvis Presley's Memphis that allow guests to create their own photos and videos with Elvis.
These experiences are included in the Graceland ticket price and all photos and videos are free to download.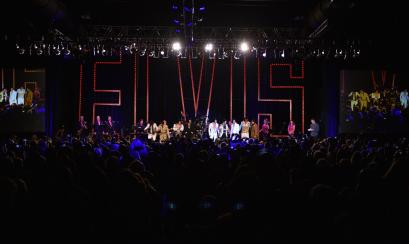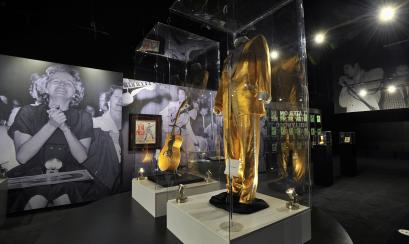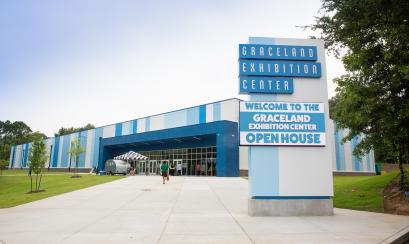 THE GRACELAND SOUNDSTAGE
The Graceland Soundstage is a state-of-the-art venue for live music and film screenings at Elvis Presley's Memphis, which feature a regular lineup of beloved musicians and bands from rock legends to country superstars to today's pop artists. Past acts have included Boz Scaggs, Don McLean, and Chubby Checker. To get your tickets for upcoming shows, visit the 
Graceland Live website
, which includes information on concerts at Graceland's Soundstage and the stage at the Guest House at Graceland. 
PLAN YOUR VISIT
Tickets are on sale for Elvis Presley's Memphis and concerts at the Graceland Soundstage, as well as ticket packages that include mansion tours and hotel stays at The Guest House at Graceland. Learn more and purchase those at graceland.com.
 
Round out your Memphis experience with a visit to other historic music sites like the Rock 'n' Soul Museum, Memphis Music Hall of Fame, Sun Studio, the Stax Museum of American Soul Music, or the Blues Hall of Fame. Also, there are plenty of uniquely Memphis events you can catch while you're in town.