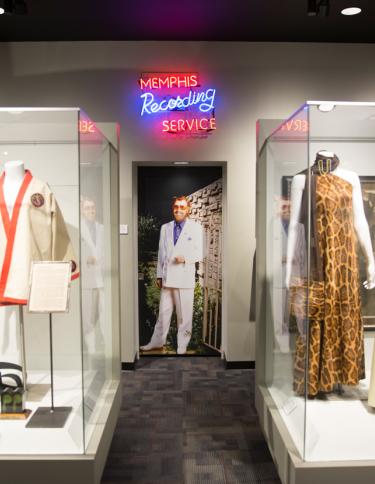 You may have heard that USA TODAY 10Best named Beale Street America's most iconic thoroughfare. You may even know that the street is the most visited attraction in all of Tennessee. Even if you hadn't heard these things, there's one thing you have heard: the music. 
That's because Beale "is where the soundtrack of your life comes from," local musician Memphis Jones tells audiences at the street's B.B. King's Blues Club. In short, he's referring to Beale as the cradle of the blues, which influenced the birth of rock 'n' roll, kindled the soul music explosion and continues to inspire a diversity of styles by local musicians today.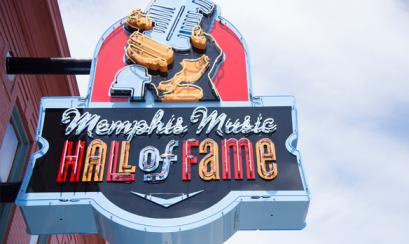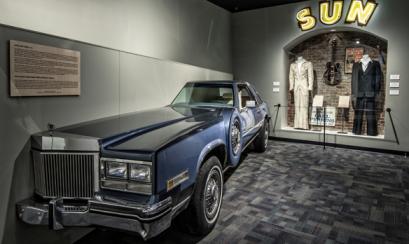 For an in-depth look, start at the Memphis Rock 'n' Soul Museum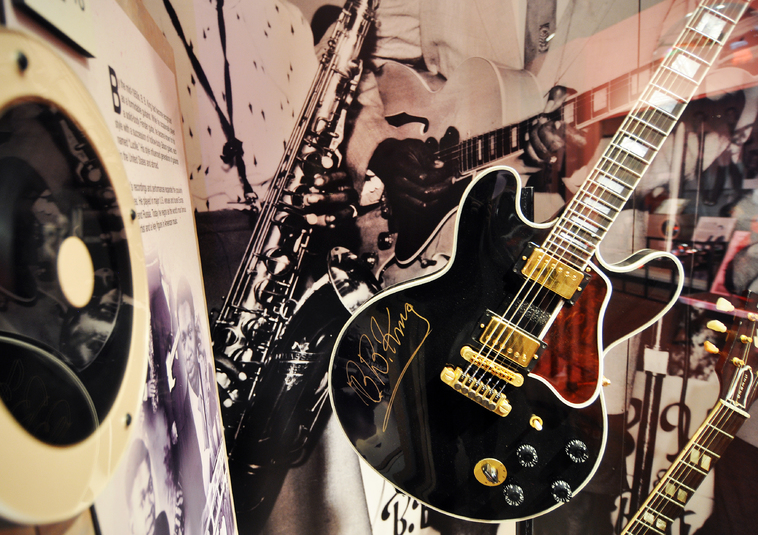 It anchors the east end of Beale Street alongside FedExForum. Catch the Rock 'n' Soul's opening film for a powerful reminder of the sounds and souls that revolutionized music from Memphis, Tennessee. Tour the museum to view related memorabilia—from instruments home-made in the early 20th century by members of the Memphis Jug Band to an original poster promoting WattStax, the landmark concert launched by Memphis' Stax Records—and tune into a playlist packed with Memphis-made hits. The music will move you, as will the cultural story the museum tells: of sharecroppers, soulful preachers, band leaders and dreamers who met in Memphis to exchange and evolve music. Visit the Memphis Rock 'n' Soul Museum
 
Then, take an audio walking tour of Beale Street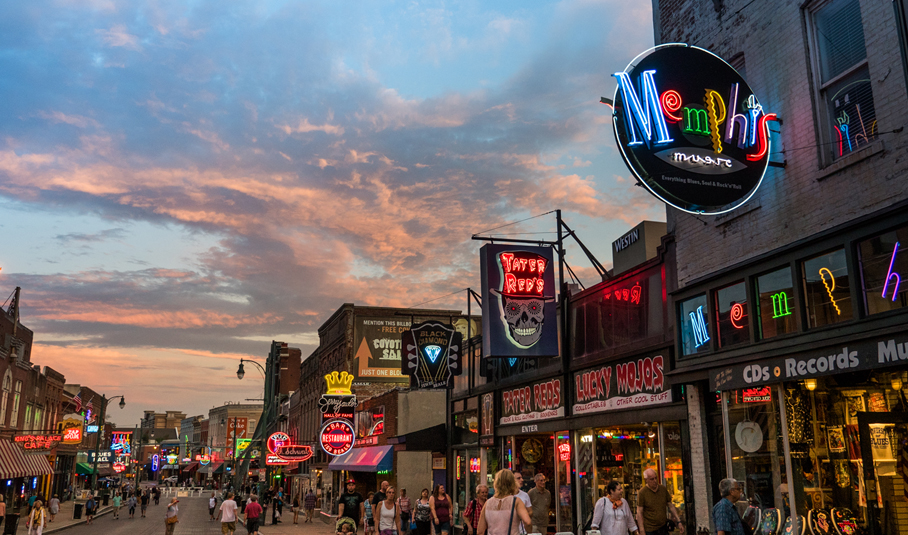 Beale Street, just outside the museum's front door, was the place where so much of that music was exchanged. Once you've heard Rock 'n' Soul tell the story, rent an audio walking tour—available from the museum welcome desk—to stand in the spots where music history was made.
Leaving the museum, follow the walking tour west along Beale Street to see where W.C. Handy composed the blues, big bands roused crowds to dance and a young B.B. King played. Pause for photo ops with statues of the Father of the Blues and the King of Rock 'n' Roll. Take your time—the audio tour is yours until evening, and you'll pass a collection of restaurants, shops and live music venues to check out along the way. Visit Beale Street
 
Wind down at the Memphis Music Hall of Fame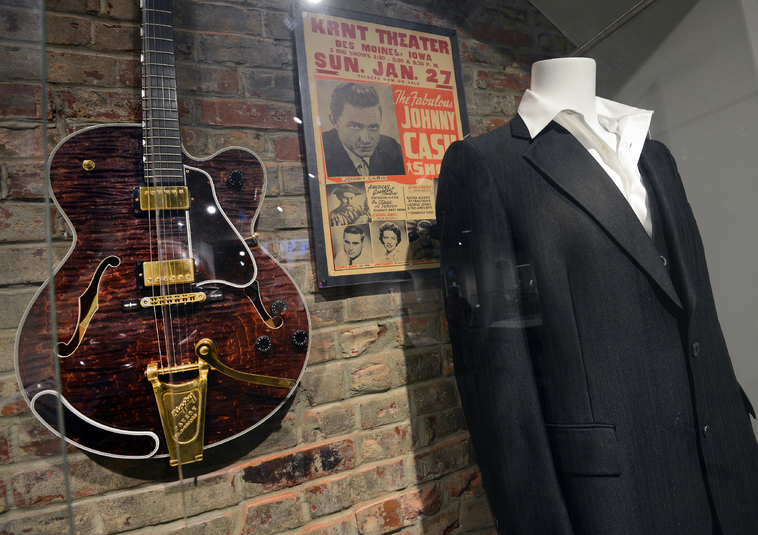 Toward the western end of the street, you'll notice the Memphis Music Hall of Fame. If the Rock 'n' Soul celebrates Memphis' music history, the Hall of Fame celebrates its heroes. Expect eye-popping costumes worn by Elvis Presley and Rufus Thomas, a flashy slice of one of Jerry Lee Lewis' automobiles and instruments played by soul icons including Isaac Hayes and Willie Mitchell, who produced Al Green. You'll also get an introduction to the artists making music in Memphis today—from rap to Americana—via an interactive kiosk. Return your walking tour here if you like and get back out on the street: All those music venues you passed earlier in the day are now in full swing. Visit Memphis Music Hall of Fame