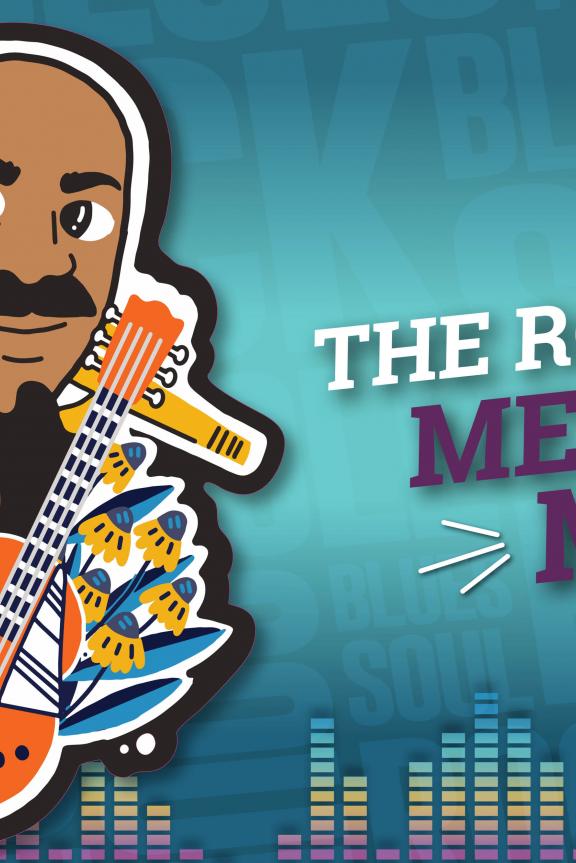 W.C. Handy and Memphis Minnie were pioneers of the blues.
In 1909, W.C. Handy, "Father of the Blues," moved to Memphis and scored "The Memphis Blues." He played Beale Street regularly, and his frequent use of minor third and seventh notes became known as "Blue Notes," a signature of a blues song.
After 11 years as a Beale Street performer, Memphis Minnie was discovered on Beale in 1929 by a talent scout, and moved to New York City to make several major-label blues records, further popularizing the Beale Street style of blues to the world's ears.
WHERE TO GO NEXT 
All points of interest below are mapped from the Memphis Rock 'n' Soul Museum, just steps from the bollards and FedExForum.
Walk 2 minutes
Beale Street
Right behind you is Beale Street. Walk along one of America's most iconic streets to see where W.C. Handy spent his days composing music, and where Memphis Minnie made a name for herself as a teenager playing with local jug bands. 
Get Directions
Walk 2 minutes
Handy Park
Continue down Beale Street to Handy Park. Pose with the statue of the Father of the Blues and check our live music calendar for a schedule of concerts in the park. 
Get Directions
Walk 15 minutes
Blues Foundation's Blues Hall of Fame
Visit The Blues Foundation's Blues Hall of Fame for interactive exhibits connecting Memphis Minnie and W.C. Handy to modern-day Memphis blues musicians like Cedric Burnside. 
Get Directions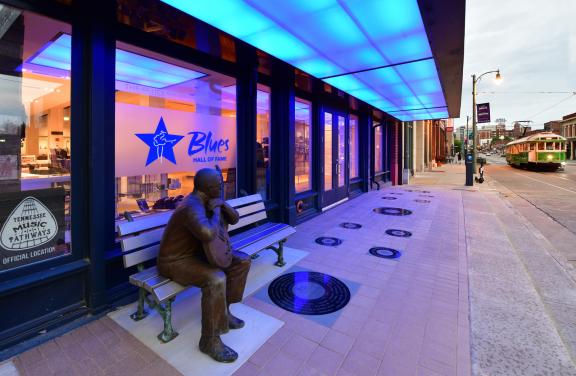 Andrea Zucker
THE BLUES
Explore the people, stories and places behind the bollard art outside FedExForum. Use this slider to sneak a peek at everything blues-related, from the art itself to local points of interest.