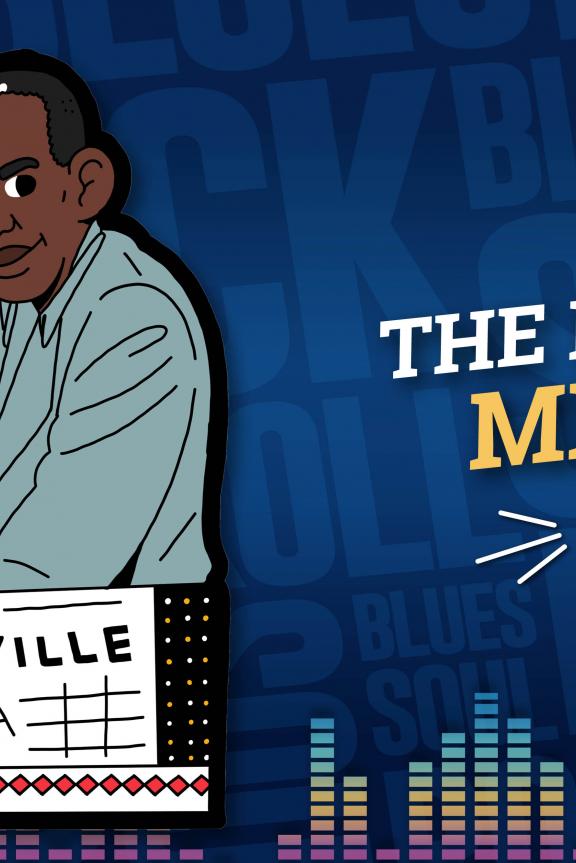 With influential hits like "Rockin' the House," "Messin' Around," and "Nobody Loves Me" (better known as "Every Day I Have the Blues"), Memphis Slim is remembered as blues royalty and one of the genre's greatest pianists. 
John "Peter" Chatman grew up around music, following his musician father to clubs, juke joints and dance halls throughout the South. Early in his career, he earned the nickname "Memphis Slim" while recording in Chicago. His iconic voice and legendary piano playing led him to perform around the world and record at some of the genre's biggest lables, including Hy-Tone, King and Mercury.  
WHERE TO GO NEXT 
All points of interest below are mapped from the Memphis Rock 'n' Soul Museum, just steps from the bollards and FedExForum.
Drive 9 minutes
Memphis Slim Collaboratory 
Located in the Soulsville neighborhood, Memphis Slim's childhood home – now known as the Memphis Slim Collaboratory – is used as a creative space for local musicians. Keep an eye on their event calendar for performances and workshops
Get Directions
Walk 5 minutes
Memphis Music Hall of Fame
Memphis Slim was inducted into the Memphis Music Hall of Fame in 2015. Tour the museum to learn more about Slim and other Memphis music legends. 
Get Directions
Walk 15 minutes
Blues Foundation's Blues Hall of Fame
Head to the South Main Arts District to learn all about influential blues musicians including Memphis Slim at the Blues Foundation's Blues Hall of Fame. 
Get Directions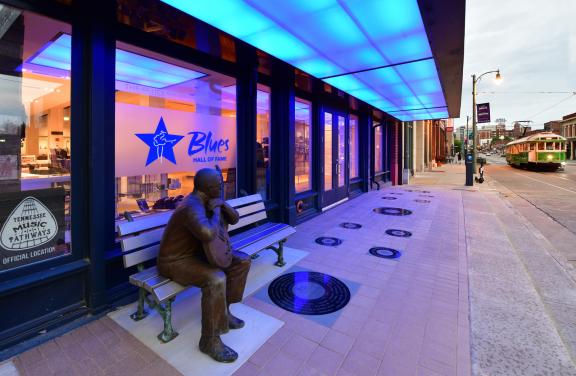 Andrea Zucker
THE BLUES
Explore the people, stories and places behind the bollard art outside FedExForum. Use this slider to sneak a peek at everything blues-related, from the art itself to local points of interest.