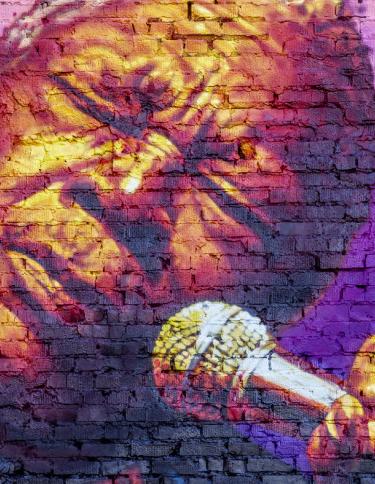 Ever since W.C. Handy wrote the first blues song in Memphis, the city has been synonymous with the purely American art form. More than a century after Handy's creative period in the city, Memphis has continued to nurture blues musicians, and evolve and celebrate the genre, through live music venues, festivals and attractions that will amp up any visit to the Home of the Blues.    
Since the 19th century, the street where Handy penned that first blues song has been a mecca for musicians and music-lovers, a place where folks could gather to experience a variety of roots genres—and eventually, the new musical styles being born out of Memphis. Over the years, the likes of Muddy Waters, Memphis Minnie and B.B. King (short for "Beale Street Blues Boy") made their mark on the street. In 1977 Beale was officially declared the Home of the Blues by an act of Congress.
Today, you can live hear music spilling out of more than 20 clubs and restaurants seven days a week along the neon-lit street (including Mr. Handy's Blues Hall, B.B. King's Blues Club and Silky O'Sullivan's, where Barbara Blue performs regularly). But you can also:
 
Jump Over to The Blues Foundation's Blues Hall of Fame 
For more than 40 years, The Blues Foundation has hosted its annual Blues Music Awards. (Mark your calendar for May—the ceremony, which honors blues performers and writers, doubles as a red-hot concert.) But it was only a few years ago when the Foundation built a brick-and-mortar tribute to its awardees. Today, The Blues Foundation's Blues Hall of Fame recognizes the genre's greats, from Memphis legends like Bobby Blue Bland and Bobby Rush to legends-in-the-making like Keb' Mo' and Bonnie Raitt. Enjoy touch-screen audio/video stations, memorabilia and even a cozy library stocked with blues-themed books.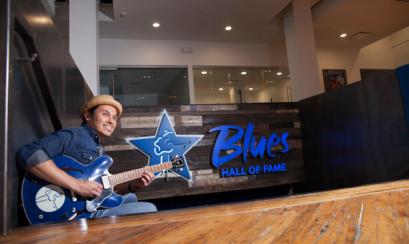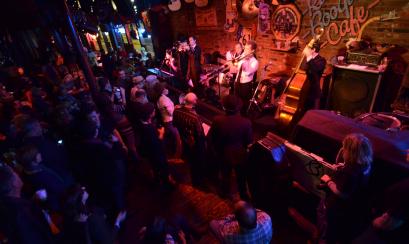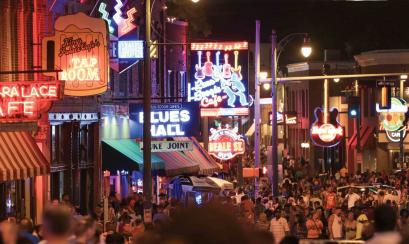 Get to a Memphis Music festival
Each January, the world's largest gathering of blues acts fills the clubs of Beale Street. The extravaganza brings wailers, stompers and fans from all over the globe to revel in 260 performers at 20-plus venues, with a grand finale at Memphis' historic Orpheum Theatre. The long list of artists who have competed in the International Blues Challenge over the past 35 years includes Eden Brent, Watermelon Slim and other acclaimed names. 
But this is Memphis, so you can bet we have more than one music fest for blues-lovers. Beale Street Music Festival in May, the Memphis Music & Heritage Festival in September and Mempho Music Festival in October host performers in a variety of genres, but each of these fests is known for highlighting local blues talent, too, from veteran Eric Gales to newcomer Southern Avenue. 
Take a Blues (Car) Cruise
Book a ride in Tad Pierson's 1955 Cadillac. His American Dream Safari tours are themed rides and the blues trip is all about uncovering real-deal juke joints and the grit of this bluesy city.
Discover Live Music Off Beale Street, Too
Like we said, this is Memphis. So while you'll get a serious concentration of live blues music venues in one spot along Beale Street, you can hear the Memphis blues at venues throughout the city.  
Staying in downtown Memphis, it's a short walk from Beale Street to South Main Street, where Earnestine & Hazel's serves up sizzling soul burgers and searing blues acts, sometimes Albert King Jr. himself. 
A few blocks down on North Main Street, the Center for Southern Folklore showcases uniquely Memphis art forms—blues being chief among them—so keep an eye on their show calendar and names like Ghost Town Blues Band, a regular on the Center's stage.  
A few minutes outside of downtown in Midtown, true blues (and soul) fans seek out Wild Bill's. This one-room joint in a humble strip may be easy to miss from the outside, but it's a must for fiery jams that go deep into the night.