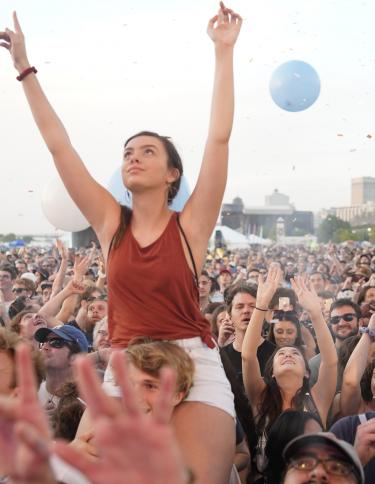 Memphis is music. From Americana to hip hop, we're sure to host a music festival that will move your soul. While COVID-19 has impacted scheduling of some of our signature music fests, Memphis has proven resilient with virtual as well as socially distanced live music events. Stay tuned to this page for updates on how your favorite fest is working to keep the music going for fans like you!

 
April 29 - May 1, 2022
Experience three days of non-stop entertainment from over 60 acts on four stages. Taking place at the Memphis Fair Grounds in 2022, the outdoor concert features a lineup of popular artists that spans genres and audiences. The all-ages event is a part of the annual Memphis In May International Festival, a month-long celebration that includes music, BBQ, and a culture-rich tribute to another country. Learn more about this year's Beale Street Music Festival.
 
January 18 - 22, 2022
Five-days of music competition unlike any other. To perform at this event, all acts must win a preliminary competition in their home region. The result? A riveting lineup of the world's best blues performers of all ages and nationalities and a soul-shakin' Beale Street dance party with over 10,000 of your new best friends. Visit their website to learn more about the Blues Foundation's International Blues Challenge. 
 
MEMPHIS MUSIC & HERITAGE FESTIVAL
2021 Dates TBD
Every Labor Day weekend, the Center For Southern Folklore transforms a portion of Downtown Memphis into "a two-block celebration of music, arts, dance and foods" with five stages featuring national talent. For over 30 years, visitors have enjoyed a weekend featuring more than 100 performers, dancers, makers and cooks who tell the story of life in the South, and share some of our well known hospitality.
 
Typically held in September
Get ready to rock! If you want to a Memphis experience rich with music from around the world, you'll want to experience Goner Records' Fall Gonerfest. The multi-day festival brings in talent from all over the US, Canada, and Australia for a series of heart-pumping alternative rock 'n' roll performances you'll love.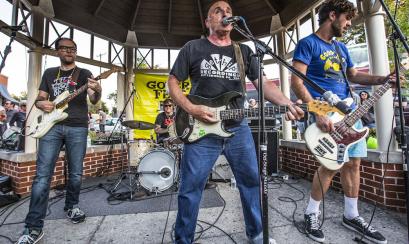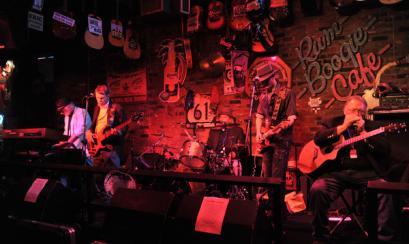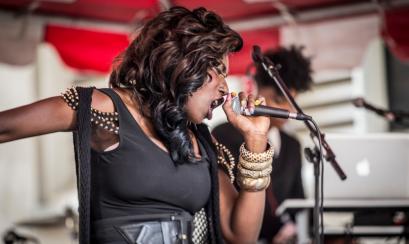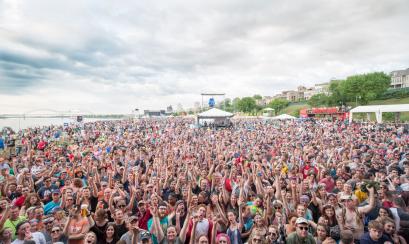 2021 Dates TBD
Memphis takes a fresh, bold, creative and innovative twists to jazz standards while showing respect to the greats on the weekend before Thanksgiving in Downtown Memphis. Enjoy the music, special meet-and-greets with current jazz musicians and educational events for a soul-full take on jazz. Stay through the weekend for Sunday Night Jazz Session in historic South Main Arts District, where you are welcome to bring your voice or instrument and collaborate with thr group. Don't miss the Memphis International Jazz Festival.
 
Exact June, 2021 Dates TBD
Celebrate Juneteenth in Memphis! Thousands of visitors of all ages flock to the Robert R. Church Park on Beale Street for this annual three-day event. This free festival offers something for everyone including: marching bands, rap artists, R&B and pop singers, gospel and a step show. A Kid Zone, youth showcase, food and retail vendors round out the highly-anticipated event. Celebrate young talent at the Juneteenth Urban Music Festival.
 
Typically held in March/April
For ten days, opera lovers are immersed in a world-class experience featuring intimate operas, unique dance performances, aerialists, wine mixers, workshops and more. Playhouse on the Square, the city's only local professional theater, serves as the backdrop for this stellar display of incredible talent and information about the world of opera. Visit their website to experience the Midtown Opera Festival.
 
October 1 - 3, 2021
Radians Amphitheater at Memphis Botanic Garden plays host to the annual two-day Mempho Music Festival. Held in October, Mempho features some of music's biggest names as well as a variety of local Memphis favorites. The natural beauty of lush Memphis Botanic Garden provides the perfect backdrop for one of the most anticipated outdoor music events in the region.