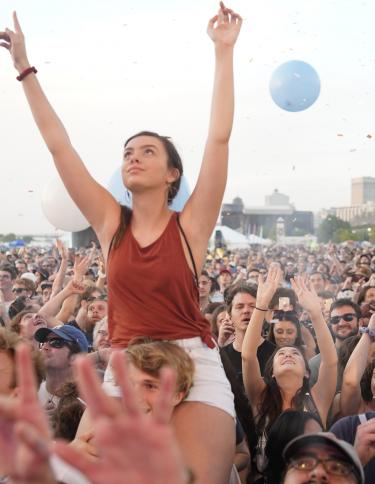 Memphis is music. From Americana to hip hop, we're sure to host a music festival that will move your soul. Learn about Memphis' unique music fests, where you can see some of the world's best artists and bands perform live.

 
March 18 - 20, 2022
If classical Guitar is your genre of choice, then you can't miss the Memphis International Guitar Festival. Held at the Harris Concert Hall at the University of Memphis, this three-day festival will feature masterful guitarists from around the world, including Meng Su, Rene Izquierdo, Katarzna Smolarek and Artistic Director Lily Afshar. Get your tickets!
April 29 - May 1, 2022
Experience three days of non-stop entertainment from over 60 acts on four stages. Taking place at the Memphis Fairgrounds in 2022, the outdoor concert features a lineup of popular artists that spans genres and audiences, including Megan Thee Stallion, Lil Wayne, Van Morrison, Sammy Hagar & The Circle, The Smashing Pumpkins and more. The all-ages event is a part of the annual Memphis In May International Festival, a month-long celebration that includes music, BBQ, and a culture-rich tribute to another country. Learn more about this year's Beale Street Music Festival.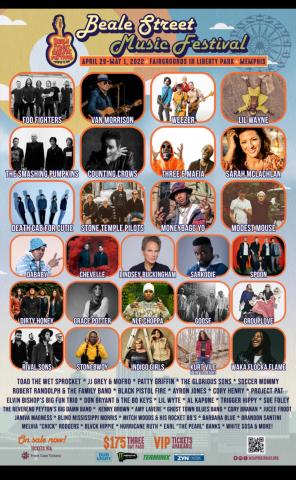 May 6 - 9, 2022
Four days of music competition unlike any other. To perform at this event, all acts must win a preliminary competition in their home region. The result? A riveting lineup of the world's best blues performers of all ages and nationalities and a soul-shakin' Beale Street dance party with over 10,000 of your new best friends. Visit their website to learn more about the Blues Foundation's International Blues Challenge.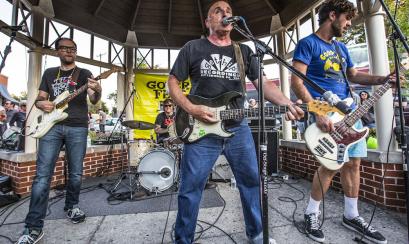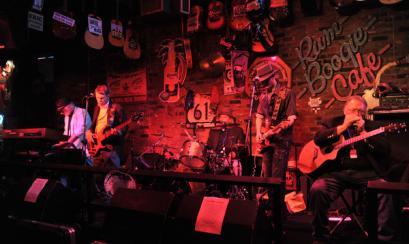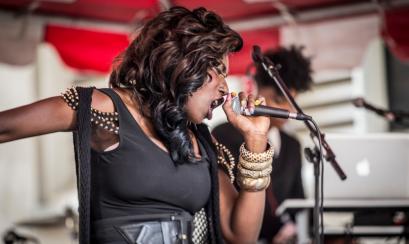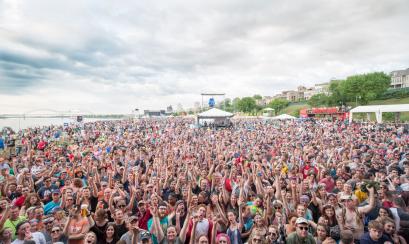 May 20 – 22, 2022 and July 22 – 24, 2022 for DreamFest; May 29 – Oct. 3, 2022 for Overton Park Shell Concert Series
DreamFest Weekend, now scheduled for two weekend-long engagements in May and July 2022, brings together area artists and musicians in a collaborative festival to promote Memphis arts and music. Take in local rap and hip-hop among other genres at this three-day event at the Overton Park Shell.
DreamFest's July engagement is just one event planned for the Orion Free Concert Series at The Shell. In 2022, this annual series will present 34 free events between May 29 and Oct. 23, including concerts, festivals and even a Shakespearean theatrical production. BYO picnics, beverages, blankets and lawn chairs are encouraged, though food and beverage will be available for purchase during each event.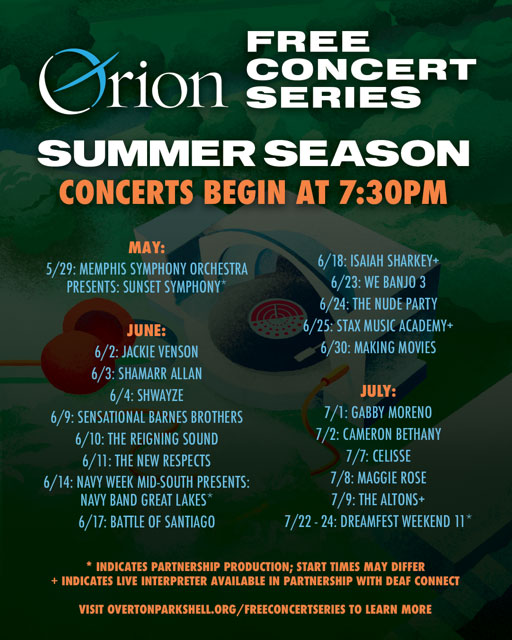 June 11, July 15, Aug. 20, Sept. 3, Oct. 20
One of the many delights waiting inside Memphis Botanic Garden is Radians Amphitheater, an outdoor stage and lawn that is quickly becoming one of the city's most inviting live music venues. The Live at the Garden concert series runs annually from summer into fall. The 2022 season brings major acts including Steely Dan (6/11), Darius Rucker (7/15), Lady A (8/20), the Doobie Brothers 50th Anniversary Tour with Michael McDonald (9/3) and Chicago (10/20). Several ticket options are available including Live at the Garden season passes and single-show tickets and as always, chairs, blankets and coolers are welcome, though there will be food trucks and bars on-site. New for 2022 is a free shuttle from Laurelwood Shopping Center to ease traffic.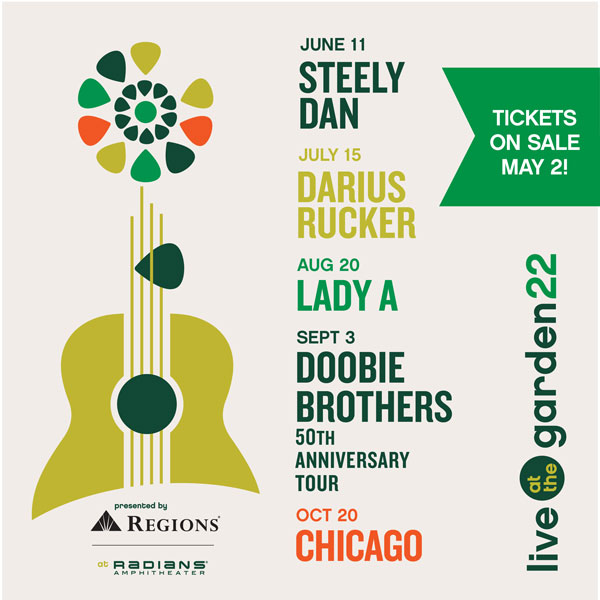 Sept. 22 – 25, 2022
Get ready to rock! If you want a Memphis experience rich with music from around the world, you'll want to experience Goner Records' Fall Gonerfest. Rock fans will flock to Railgarten, a former railroad substation transformed into a lively music venue and hangout space in Midtown Memphis, as this multi-day festival brings in talent from all over the U.S., Canada and Australia for a series of heart-pumping alternative rock 'n' roll performances you'll love. The Spits, Quintron & Miss Pussycat and Reigning Sound are just a few of the performers from previous festivals.
Sept. 30 - Oct. 2, 2022
Radians Amphitheater at Memphis Botanic Garden also plays host to the annual multi-day Mempho Music Festival, featuring some of music's biggest names as well as a variety of local Memphis favorites. Past lineups have included acts such as Post Malone, Wu Tang Clan, Widespread Panic, The Raconteurs and blues legend Bobby Rush. The natural beauty of lush Memphis Botanic Garden provides the perfect backdrop for one of the most anticipated outdoor music events in the region.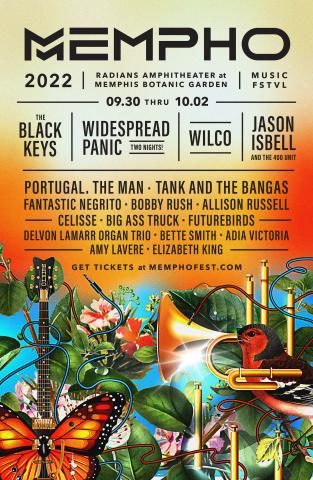 Oct. 14 – 16, 2022
Head to Soulsville USA to see how the neighborhood is continuing the rich legacy and heritage of Stax Records at the annual Soulsville USA Festival. This festival highlights local musicians who are following in the footsteps of Stax Legends, like Otis Redding, Isaac Hayes, Carla Thomas and so many more. Plus, the festival features food trucks and local vendors to boot. Come groove with us in Soulsville.
Dec. 3, 2022
Catch free performances from local musicians at Crosstown Concourse as part of WYXR's Raised By Sound. This one-day music festival will feature acts like Qemist & NicoTheGoddess, Lemon's, Nots, Staysie Atoms and Erin Rae from 1 to 7 p.m. Then, the party continues with ticketed events, including a 50th anniversary concert for Big Star's #1 Record and an after-party featuring MGMT's Andrew VanWyngarten. Get your tickets now.