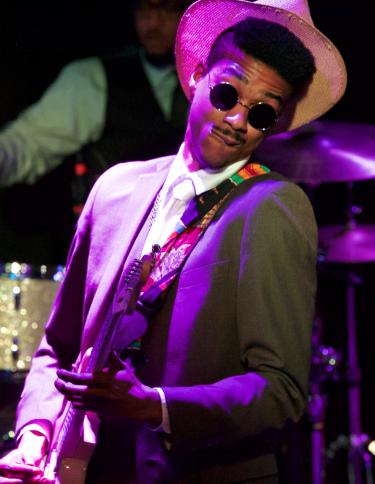 International Blues Challenge
For over 35 years, the Memphis-based Blues Foundation has hosted the International Blues Challenge (IBC). The challenge builds in communities around the world, where affiliate blues societies host regional competitions to crown their strongest talents. It's these regional winners who are invited to compete in the IBC, making it the world's largest gathering of blues musicians—routinely involving more than 250 bands, solo acts and duos.
You don't have to be a groupie or a blues scholar, or spend a lot of cash, to listen in to the IBC. But for beginners, the simple tips that follow go a long way. Mark your calendar for January 28- February 1, 2020, and we'll see you on Beale Street.
When and where to listen
International Showcase: The volume cranks up, and crowds swell, as the days of the challenge rock on. If you're looking for a low-key experience, the International Showcase on opening night makes a good orientation—not only to the IBC, but to Beale Street. This is your chance to hear how musicians from Australia to Colombia to Italy interpret the blues, and to experience 10 different Beale Street venues where they'll be performing. 
Quarterfinals: As the first night of the quarterfinals, this should be another easy time to come and go. All you'll need is a wristband, available for purchase on Beale Street, to hop between the host venues.
Youth Showcase: Thursday and Friday of the IBC promise to be the busiest on Beale and inside its clubs. Get an early start Friday with the Youth Showcase at Hard Rock Café. Musicians ages 21 and under will perform for a room of talent scouts, journalists and you, as long as you arrive in time to nab a seat and a wristband. And with that, you might as well stay for the night's semifinals.
Finals: Doors open early for the grand finale event at Memphis' historic Orpheum Theatre—no club-hopping required. Tickets are available at the door on a first come, first served basis.
In addition to the events I've shared here, the IBC will present jams, panels and meet-ups for blues affiliate members, and the annual Keeping the Blues Alive Awards. Check back for the full schedule and additional ticketing options, including a package deal pass.   
Between sessions, you'll be able to visit The Blues Foundation's Blues Hall of Fame. Any casual blues fan or music-lover will want to make this part of their Memphis itinerary.