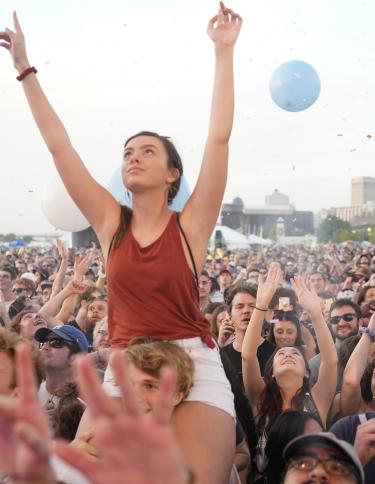 Are you ready for the 2022 Memphis in May International Festival? Beale Street Music Fest is back (see the early line-up and ticket details below), and stay tuned for updates on the 2022 World Championship Barbecue Cooking Contest, Great American River Run, International Salute and more.
Memphis in May traditionally kicks off with Beale Street Music Festival. After a hiatus due to COVID-19, the event is back for 2022 with a line-up that was worth the wait: Megan Thee Stallion, Lil Wayne, Van Morrison, Weezer, The Smashing Pumpkins, Da Baby, Sammy Hagar & The Circle, Modest Mouse, Memphis' own Three 6 Mafia and others will perform. Peep the full lineup below, then check back for announcements, tips for attending and ticket details, and note the venue change for 2022, when Beale Street Music Fest will take over the Memphis Fairgrounds to accommodate construction in Tom Lee Park. This just in: A FREE rapid bus shuttle service will run between downtown Memphis and Liberty Park during the festival, so if you're staying downtown, you've got a free ride to the show!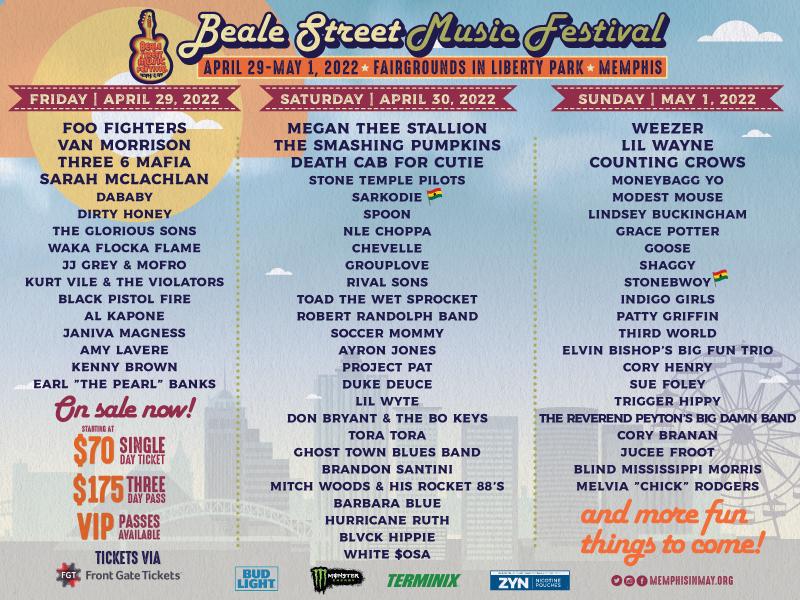 Memphis is known for its barbecue, so it makes sense that each year we host a massive competition to decide who is the best meat-smoker and sauce-slatherer in the land. Teams from around the world come to compete, while others come out to gawk at the elaborate team tents, savor the good smells and revel in the party atmosphere. Plan your experience with our insider tips.
Due to construction in Tom Lee Park, the World Championship Barbecue Cooking will be held at The Fairgrounds in Liberty Park. General admission and VIPit Passes are available.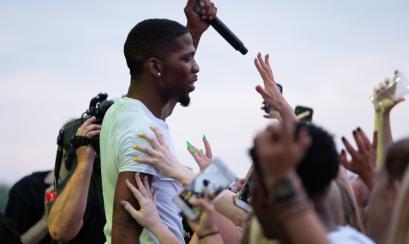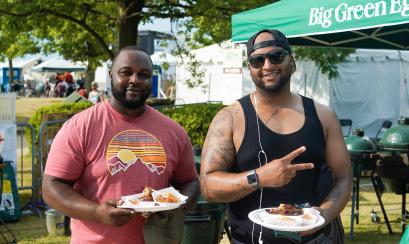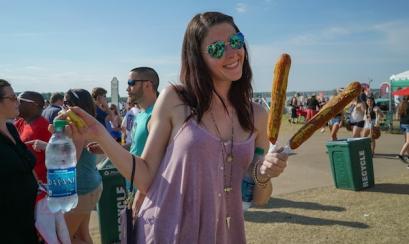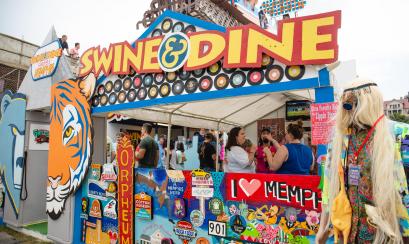 GREAT AMERICAN RIVER RUN, May 28, 2022
May is traditionally a month's worth of food and celebration in Memphis. So what better way to burn off those extra calories than a 5k, 10k or half marathon? The Great American River Run is just that, taking participants along the Mississippi and through downtown Memphis, a beautiful course that mixes downtown architecture with river views.  
INTERNATIONAL SALUTE, RETURNING IN 2022 + BLACK MOSES & TASTE OF GHANA 
Being the friendly and diverse city that it is, Memphis devotes the Memphis in May celebration to a different country and culture each year. Columbia, Canada and Poland are just a few of the countries that have been honored in past years with themed events and educational programs taking place all throughout town. In 2022, Memphis in May is honoring the culture and heritage of Ghana. 
One exciting exhibit to check out while you're in town is Isaac Hayes: Black Moses Gives Back at the Memphis Museum of Science and History — MoSH. In partnership with the Stax Museum of American Soul Music, this exhibit, which runs April 9 - July 31, 2022, covers Isaac Hayes and his philanthropic works in Ghana. The exhibit pairs perfectly with MoSH's Taste of Ghana event on May 7, 2022. Get tickets to spend an evening experiencing small plates and soups inspired by authentic Ghanaian recipes and enjoying live music by Obruni Dance Band, Memphis' own band of musicians who pay tribute to the pop music stylings of West Africa. Arts, crafts and alcoholic beverages will also be on sale during this inaugural event.