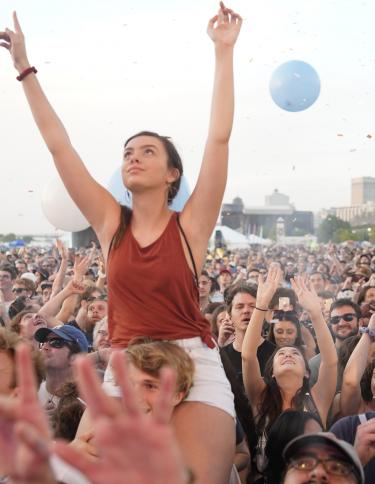 Memphis in May looks different in 2021 as event officials keep public health and safety top of mind. But the fun isn't far behind, with signature events including the World Championship Barbecue Cooking Contest and Great American River Run returning for 2021. Read on for details and plans to bring back Beale Street Music Fest and the International Salute in 2022.  
Memphis is known for its barbecue, so it makes sense that each year we host a massive competition to decide who is the best meat-smoker and sauce-slatherer in the land. In a traditional year, teams from around the world come to compete, while others come out to gawk at the elaborate team tents, savor the good smells and revel in the party atmosphere. Capacity has been reduced for 2021, but the event will go on in Tom Lee Park. General admission and VIPit Passes are available.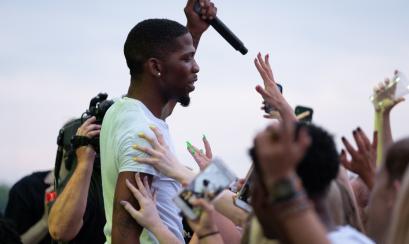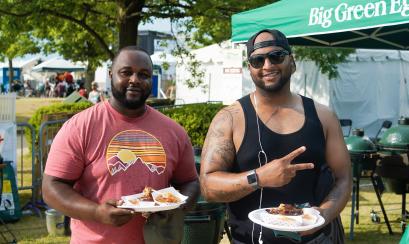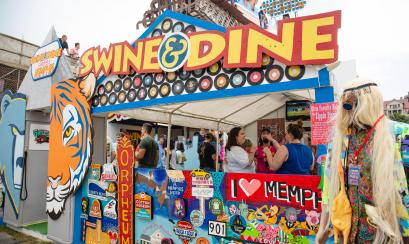 GREAT AMERICAN RIVER RUN, May 29, 2021
May is traditionally a month's worth of food and celebration in Memphis. So what better way to burn off those extra calories than a 5k, 10k or half marathon? The Great American River Run is just that, taking participants along the Mississippi and through downtown Memphis, a beautiful course that mixes downtown architecture with river views.  
BEALE STREET MUSIC FEST, RETURNING IN 2022
Memphis in May traditionally kicks off with Beale Street Music Festival. Don't let the name confuse you; it doesn't actually take place on Beale Street, but at Tom Lee Park, a 30-acre stretch on the Mississippi, where most Memphis in May events are held. Past lineups have included Jack White, Kings of Leon, Post Malone, Ed Sheeran, Alanis Morissette, Snoop Dogg and many more. Acts play rain or shine, so check the weather and get some rain boots and a poncho if needed. You can buy single day tickets or go wild and get a three-day pass, online or at the gate. Stay tuned for lineup details for the much-anticipated 2022 event.
INTERNATIONAL SALUTE, RETURNING IN 2022
Being the friendly and diverse city that it is, Memphis devotes the Memphis in May celebration to a different country and culture each year. Columbia, Canada and Poland are just a few of the countries that have been honored in past years with themed events and educational programs taking place all throughout town. In 2022, Memphis in May is honoring the culture and heritage of Ghana.