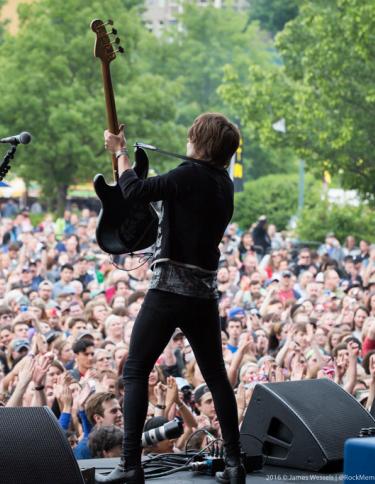 Beale Street Music Festival is hitting pause for 2024. We'll share updates about the future of the festival as soon as we can. In the meantime, check out more can't-miss music fests in Memphis.

 

You've found it: the one-stop guide for everything you need to know about the annual Beale Street Music Festival featuring headliners like The Lumineers, Greta Van Fleet, Earth, Wind & Fire, Jazmine Sullivan, and more! Mark your calendar for May 5-7, 2023, and read on for the legendary line-up, tips for attending and more.
ABOUT THE FESTIVAL
The 2023 Beale Street Music Fest is set for May 5-7.  This year's festival is returning to Downtown's newly renovated Tom Lee Park. In fact, this will be your first chance to peep the new-look riverfront. Catch more than 60 world-class acts spanning all genres, including The Lumineers, GloRilla, Earth, Wind & Fire, Gary Clark Jr., Robert Plant & Alison Krauss, Greta Van Fleet and The Roots, live across four stages. You can go all out with three-day passes or pick your favorite artists and purchase single-day passes, so you can spend the rest of your vacation exploring the other parts of the city. Part of the annual month-long Memphis In May International Festival, Beale Street Music Festival packs crave-able food, an eclectic line-up of performers, Southern charm and the spirit of Memphis into one sublime weekend.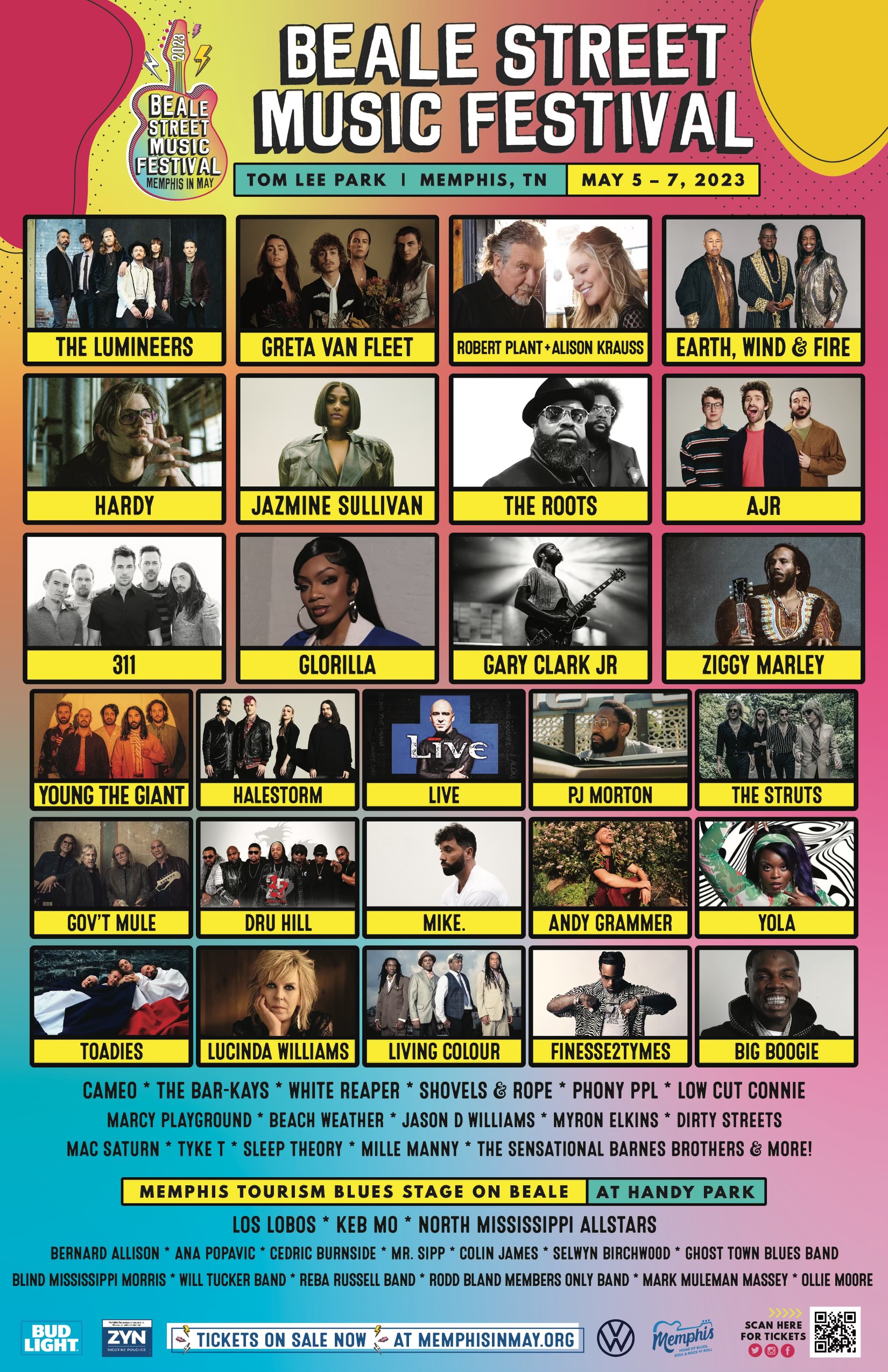 Beale Street Music Festival FAQs
Who's playing Beale Street Music Festival 2023? Use the BSMF Artist Guide to choose which of the 60+ bands you want to see. Once you have a plan, you can groove, move and fully enjoy the music and excitement of Beale Street Music Festival without a worry.
What's the festival schedule? Bookmark this schedule and check back often as  times and stage maps are updated. 
What ticket options are available? 3-day passes, VIP experiences and single tickets are available for purchase online. You may also buy a ticket at the festival at the gate. FYI, ATMs will be available on-site, but credit is acceptable for most purchases during the festival.
Can I bring my kid? My dog? All ages are allowed at Beale Street Music Festival, but not pets. 
Will food be available on festival grounds? Yes, so plan to eat before, during and after the festival! Find food trucks and Memphis cuisine within the venue, but also take time to experience the restaurants (within walking distance!) in Downtown Memphis. 
What should I wear? It will rain and it will shine! Prepare for all types of weather at BSMF, but also all types of fun. The rain never brings down the energy, and with a little prep it won't bring down yours. Wear sunscreen, rock comfortable shoes that can get wet (think boots or sneakers, not flip flops or heels) and pack a poncho if you are going to wear your favorite band's shirt.
What can I bring inside the festival? Besides your ticket, other items we suggest include: a blanket for lounging, plastic baggies to cover valuables in case of rain and a photo I.D. if you are over 21. Memphis in May lists items that are not allowed in the festival here. Backpacks are allowed, but keep them on the small side. You can bring a factory-sealed water bottle or CamelBak-type set-up for hydration. 
Where should I book a hotel or other lodging? Check out all of Memphis' hotel and lodging options. Downtown and Midtown Memphis accommodations will get you closest, but East Memphis' hotels are just a short 20-30 min drive away. 
For more information on the 2023 Beale Street Music Festival, click here.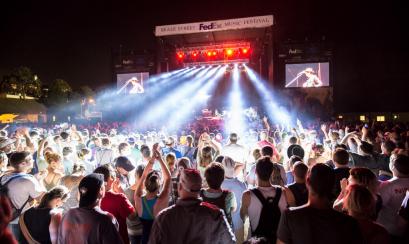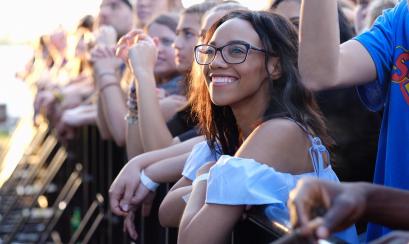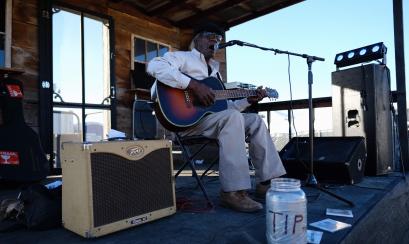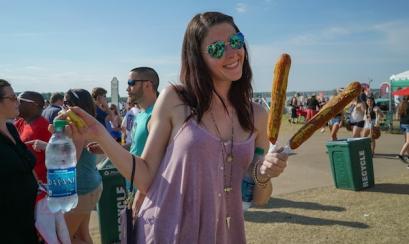 HOW TO GET TO BSMF 2023
If you prefer to drive to the festival, you'll find parking garages and street parking within walking distance to the venue around Downtown Memphis. Keep in mind that parking fills up fast, so if you're staying outside of Downtown Memphis, it might be easier to take a cab, Uber or Lyft.