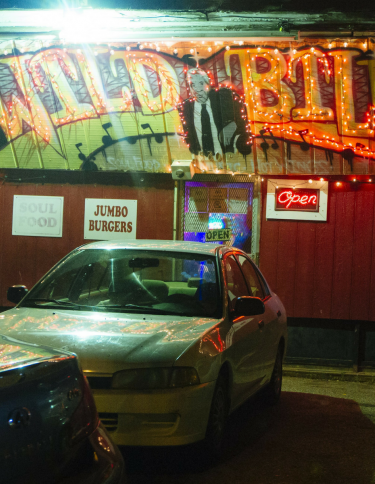 I moved to the area between Midtown and North Memphis in 2010. Ever since, neighbors have told me to get to Wild Bill's, a North Memphis fixture for live music. But calling Wild Bill's a live music venue is like calling the Mississippi River just another body of water. I could tell from the way people talked about the place that it had presence—power, even. They'd use words like "juke joint" and "real-deal" as their eyes grew big and knowing, like they'd been part of some secret rite. Then they'd say "late night" and lose me, because I had a toddler and sleep was everything.
By 2018, I still hadn't made it when word went 'round that Wild Bill's was closing. I didn't have a toddler anymore, just excuses—and now, regrets. I would never feel the power of the place known as one of the last-surviving juke joints in the Delta. 
. . . Except that almost as soon as Wild Bill's closed, it reopened. After 11 p.m. on a Friday night, I paid my $10 cover and stepped in.
Wild Bill's may be as big as my living room and dining room combined. That is to say it's cozy. The band commands a corner created by two rows of guest tables; the keyboardist plays from the table closest to his bandmates. We sat half-way down a community table that nearly runs the length of the room. Had we grabbed the first seats we came to, we'd have been close enough to strum the lead guitar.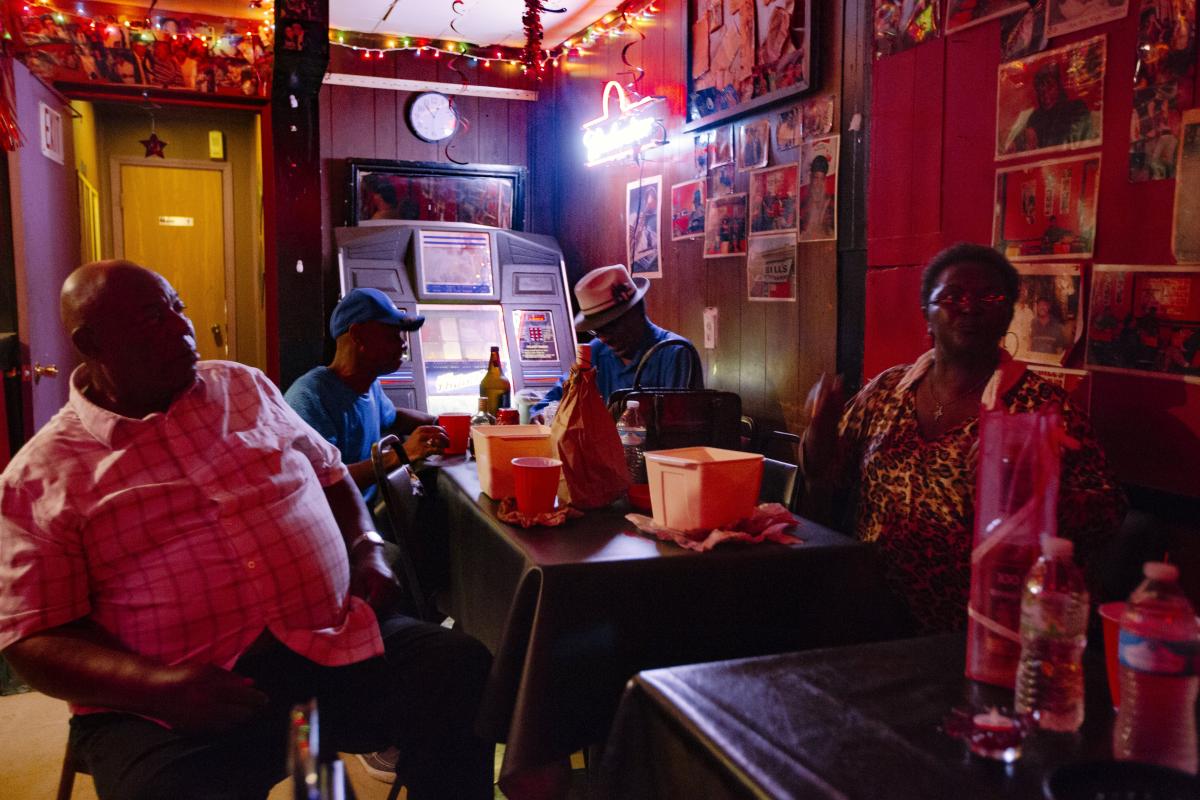 The proximity is exaggerated by crimson walls, whirling scarlet lights and the red-hot sound of the band. They were already playing when we walked in: the keyboardist at his table, a drummer and a bass player dropping the rhythm and two leading ladies, Bunny and Cloe. The two alternated solos—Bunny on vocals, Cloe on a cherry-red guitar—sending out the kind of sounds that ring through the air and settle smoothly in your bones. They covered straight-out-of-Memphis standards from "(Sittin' On) the Dock of the Bay" to "Ain't No Sunshine," Johnnie Taylor's blues-soul hit "Last Two Dollars" and even Tracy Chapman. But the place really lit up during Bunny's pure-blues numbers, her high register down-shifting into a growl and back again. 
During a set break, the bass player told us the band had only practiced together once. You'd never know, and that's so Memphis. In a city with a talent pool this deep, bands come together on the spot, each member with thick credentials. Depending on the night, you might hear former Stax and Royal session players or an International Blues Challenge winner.Besides the music, a server comes 'round with menus touting the kind of fare that tastes best served in a red plastic basket: burgers, fries, wings and the like. "Uncle Henry" mans a bar in the back with bottled beer, but I saw plenty of Solo cups for patrons taking advantage of Wild Bill's BYO invitation, plus a woman who not only brought her own fifth of vodka, but her own martini glass too. The same woman answered Bunny's most powerful lines with a soft "Sing it, sister."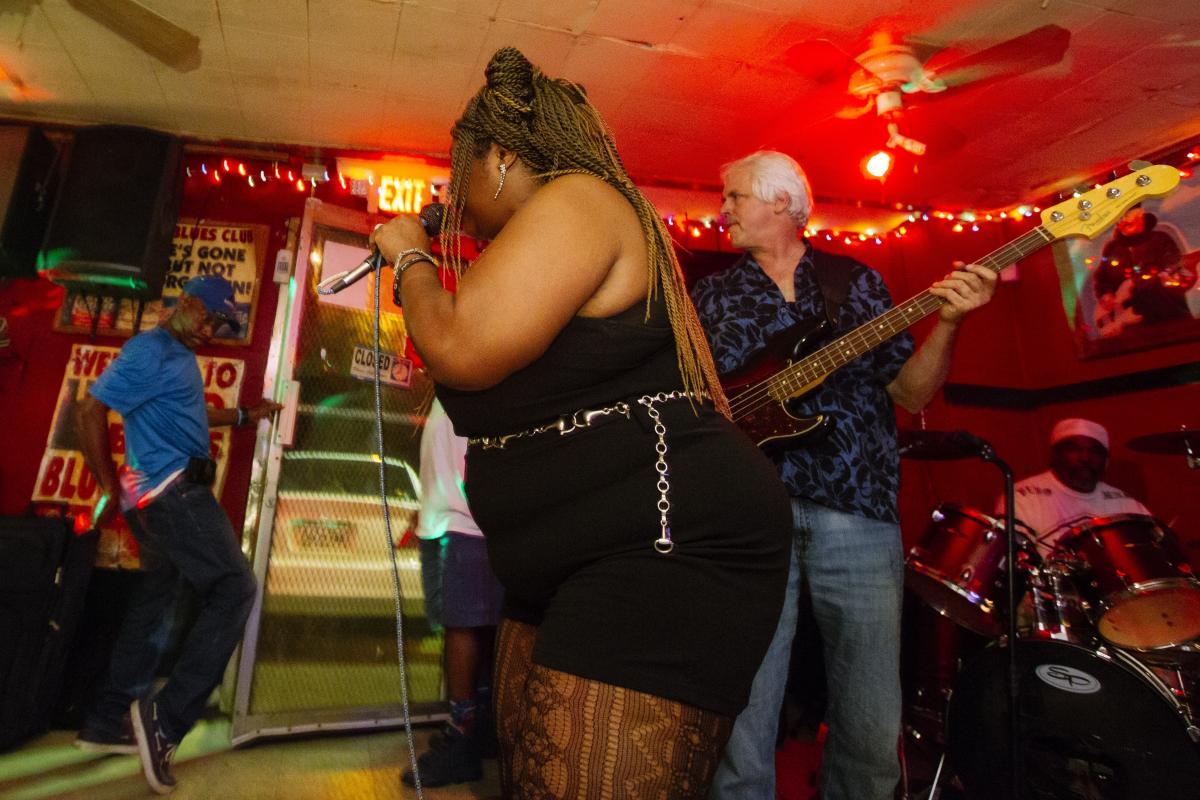 Around 12:30 a.m., the crowd starts filling in. It's as diverse as the band—a spectrum of ages, ethnicities and backgrounds that melds together under Wild Bill's blazing lights and sounds. They dance wherever they can while the band fires off songs. And so it goes 'til 2 a.m. every Friday and Saturday night, a flare of power and presence you just have to experience yourself. 
Oh, and for parents of toddlers or unabashed early birds, Wild Bill's hosts a blues jam Sundays between 4 p.m. and about 7 or 8 in the evening. No late-night, no cover, same great music—and just a 10-minute drive from Beale Street.