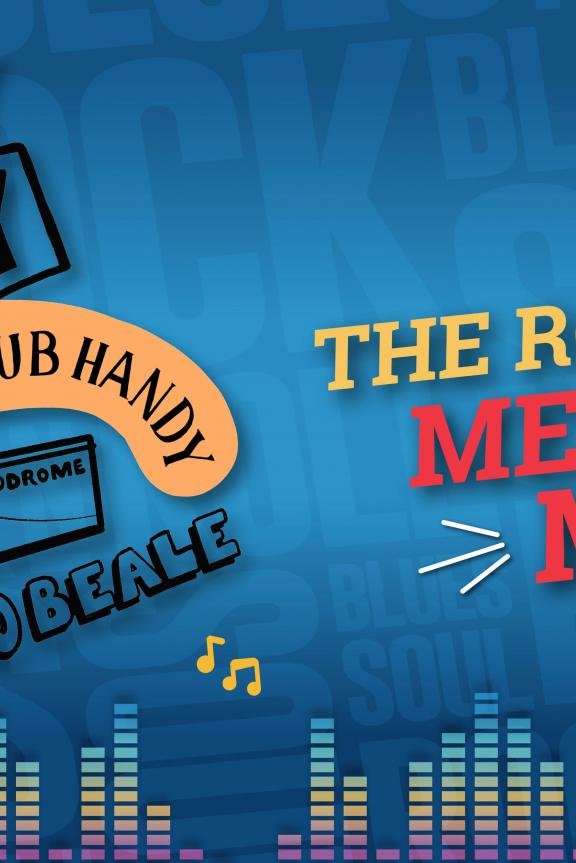 One of America's most iconic streets, Beale Street has always been a hub for recreation, culture and, of course, music. Artists including W.C. Handy, B.B. King, Memphis Minnie and Bobby "Blue" Bland were among those to help Beale earn its nickname "Home of the Blues."
Robert Chuch's investment in Beale and the surrounding area in the 1800s made him America's first Black millionaire. In the 1900s, Sunbeam Mitchell became owner of several soon-to-be legendary businesses on Beale Street, including music venues where famous Black musicians came to perform, including Club Ebony, Club Handy and Club Paradise. Mitchell and his wife also owned The Mitchell Hotel (Earnestine & Hazel's), where musicians stayed while passing through town.
With these investments, Beale Street became "the South's Harlem" — a definitive Black commerce and entertainment district. 
WHERE TO GO NEXT 
All points of interest below are mapped from the Memphis Rock 'n' Soul Museum, just steps from the bollards and FedExForum.
Walk 10 feet
Memphis Rock 'n' Soul Museum
Start your Memphis music journey just steps from Beale at the Memphis Rock 'n' Soul Museum. Here you'll find a genre-hopping tour of Memphis' rich music history. The museum also offers an audio walking tour of Beale Street, where you'll hear all of its rich stories of entrepreneurs, emerging musicians and the like, reaching back to the street's beginnings.
Walk 2 minutes
Backbeat Tours
Learn the history behind Beale Street – spanning politicians, entrepreneurs and musicians – on Backbeat Tours' Beale Street Walking Tour.
Get Directions
Walk 4 minutes
B.B. King's Blues Club
After your tour, head to B.B. King's Blues Club for barbecue, signature drinks and live music. The venue is a sound reminder why Beale is still one of America's most iconic streets. Note the folk art decorating the venue, a nod to several of the city's music legends. 
Get Directions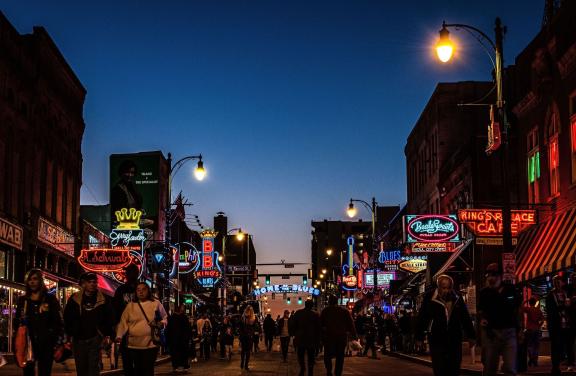 Phillip Van Zandt
THE ART
Use this slider to explore the genres of Memphis music: Blues, Soul, Rock 'n' Roll, Hip-Hop, Gospel and Jazz. Each genre is embodied by a boldly painted bollard on the FedExForum plaza just off Beale Street. Click through to each genre to find related artists, recording studios and stories, each of which are also reflected in unique art pieces outside of FedExForum.