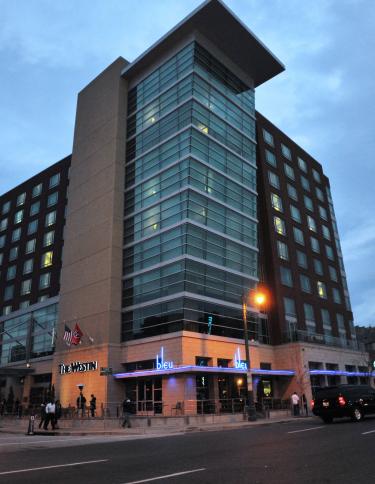 If you're the type that likes to be part of the action, then you'll get along just fine on Beale Street: a bustling strip of live music venues, legendary bars, mouthwatering Southern restaurants and only-in-Memphis shops. We've compiled a list of hotels near Beale Street so you can spend time soaking in the blues and neon and not looking for a parking space. Book a room at one of these Memphis hotels that are within walking distance of famous Beale Street, great restaurants and awesome attractions.
Hyatt Centric BEale Street Memphis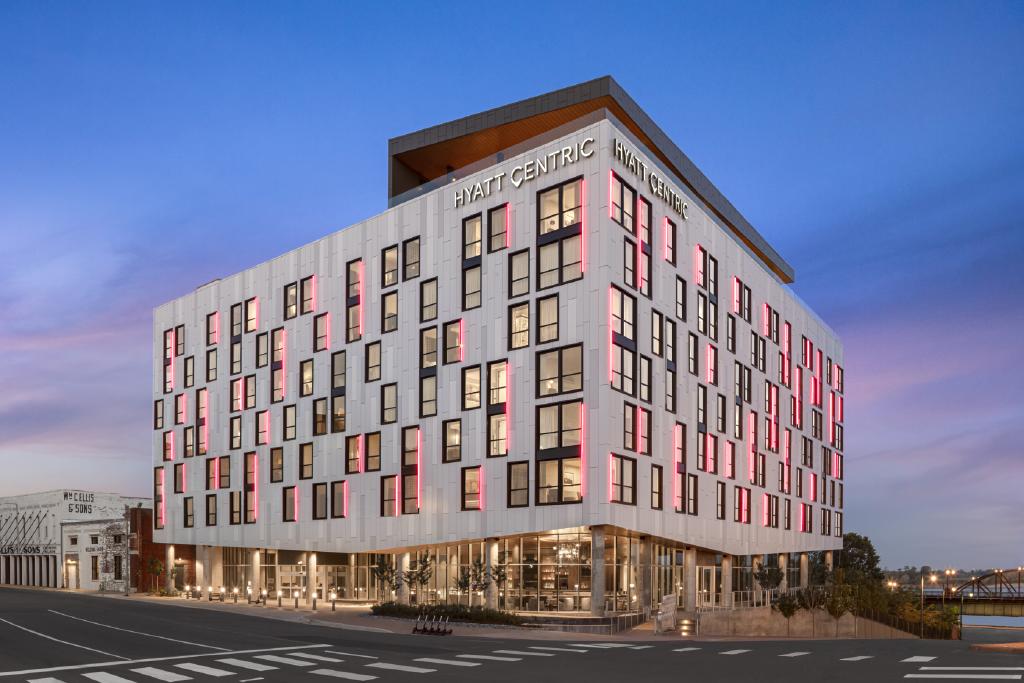 On Beale
Book your stay at Hyatt Centric Beale Street Memphis, the only hotel on Beale Street. Downtown Memphis' newest hotel puts you just steps away from the blues clubs and barbecue joints of one of America's most iconic streets, as well as the Orpheum Theatre, FedExForum and the mighty Mississippi River. Plus, the property features a rooftop bar, Beck & Call, with excellent views of the river and nightly Hernando de Soto Bridge Mighty Lights show. 
Plan your stay at Hyatt Centric Beale Street Memphis.
HAMPTON INN & SUITES MEMPHIS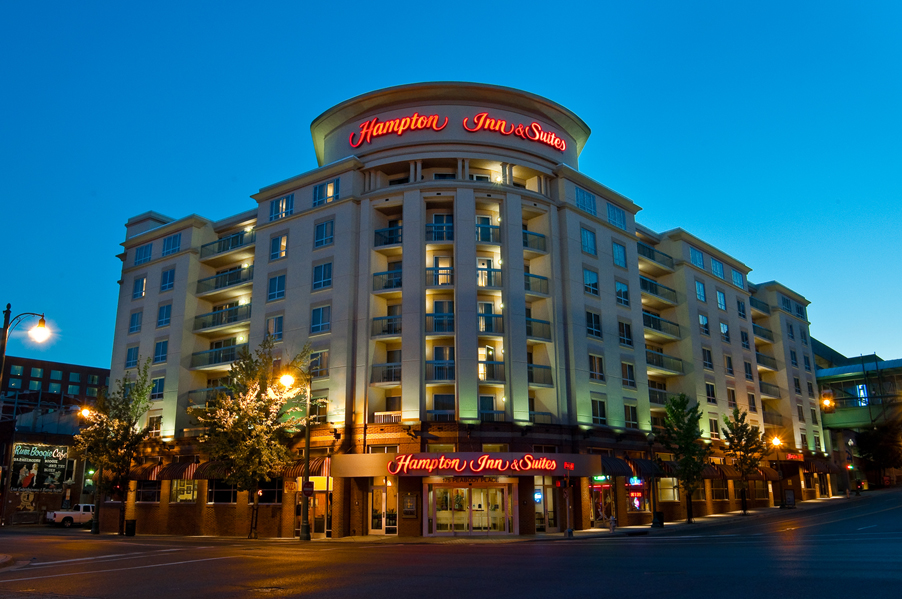 Proximity to Beale Street: 0.07 miles
Hampton Inn & Suites is within walking distance to world-famous Memphis barbecue, the Memphis Rock 'n' Soul Museum and the National Civil Rights Museum, making it a convenient home base for all the Downtown Memphis attractions. While you're here, enjoy plenty of free amenities such as a hot breakfast, Wi-Fi, an indoor pool and fitness center.
Book a room at the Hampton Inn & Suites Memphis.
THE WESTIN MEMPHIS BEALE STREET HOTEL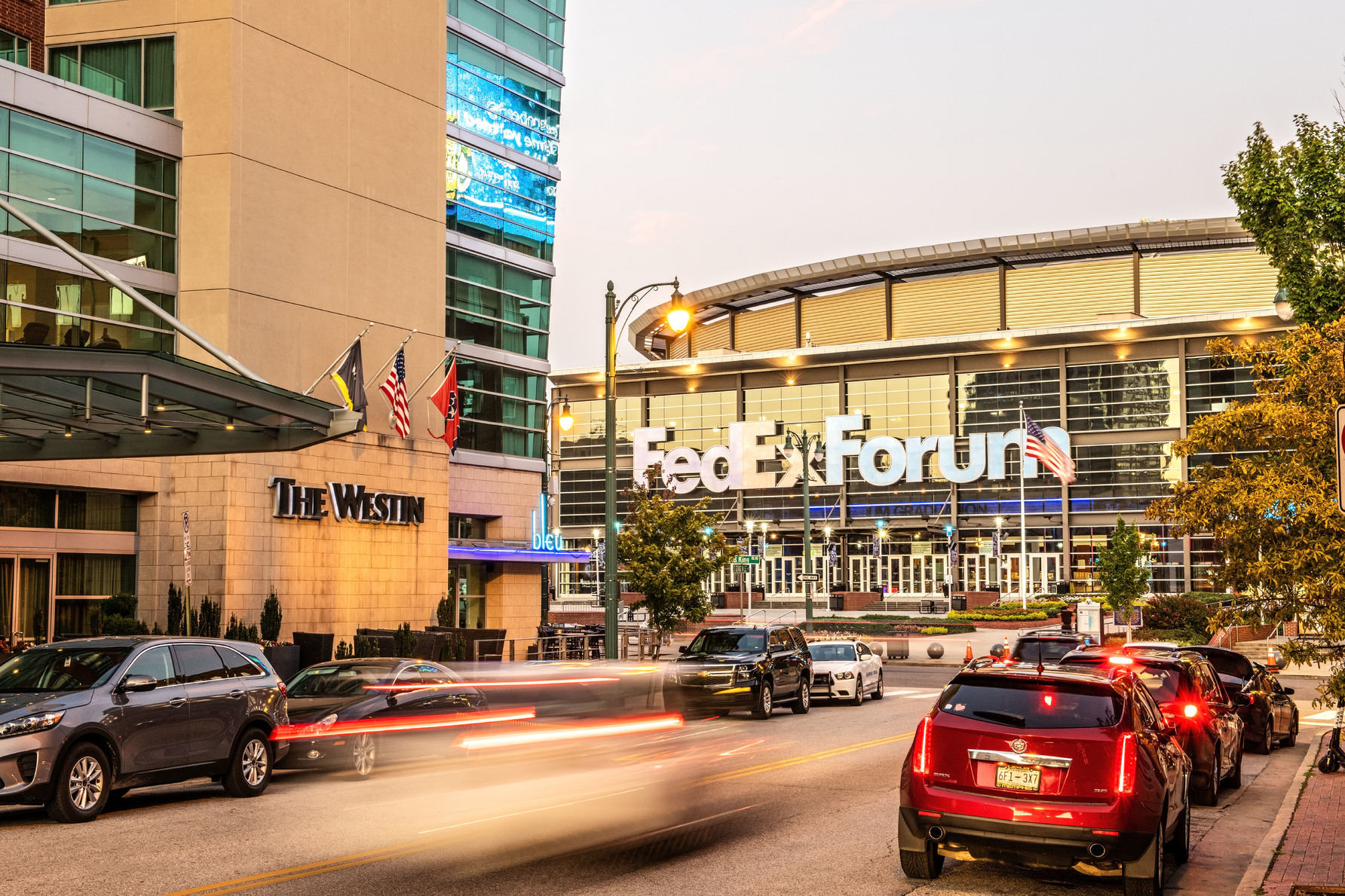 Proximity to Beale Street: 0.1 miles
Conveniently located just behind Beale Street—only footsteps away from the neon action—this hotel is ideal for music fans. Directly across the street from the hotel is FedExForum, home to the NBA's Memphis Grizzlies and the University of Memphis basketball team. The onsite full-service business center makes it easy to take care of any last-minute work details, and the nine meeting rooms are perfect for a retreat or team meeting.
Book a room at The Westin Memphis Beale Street Hotel.
THE PEABODY MEMPHIS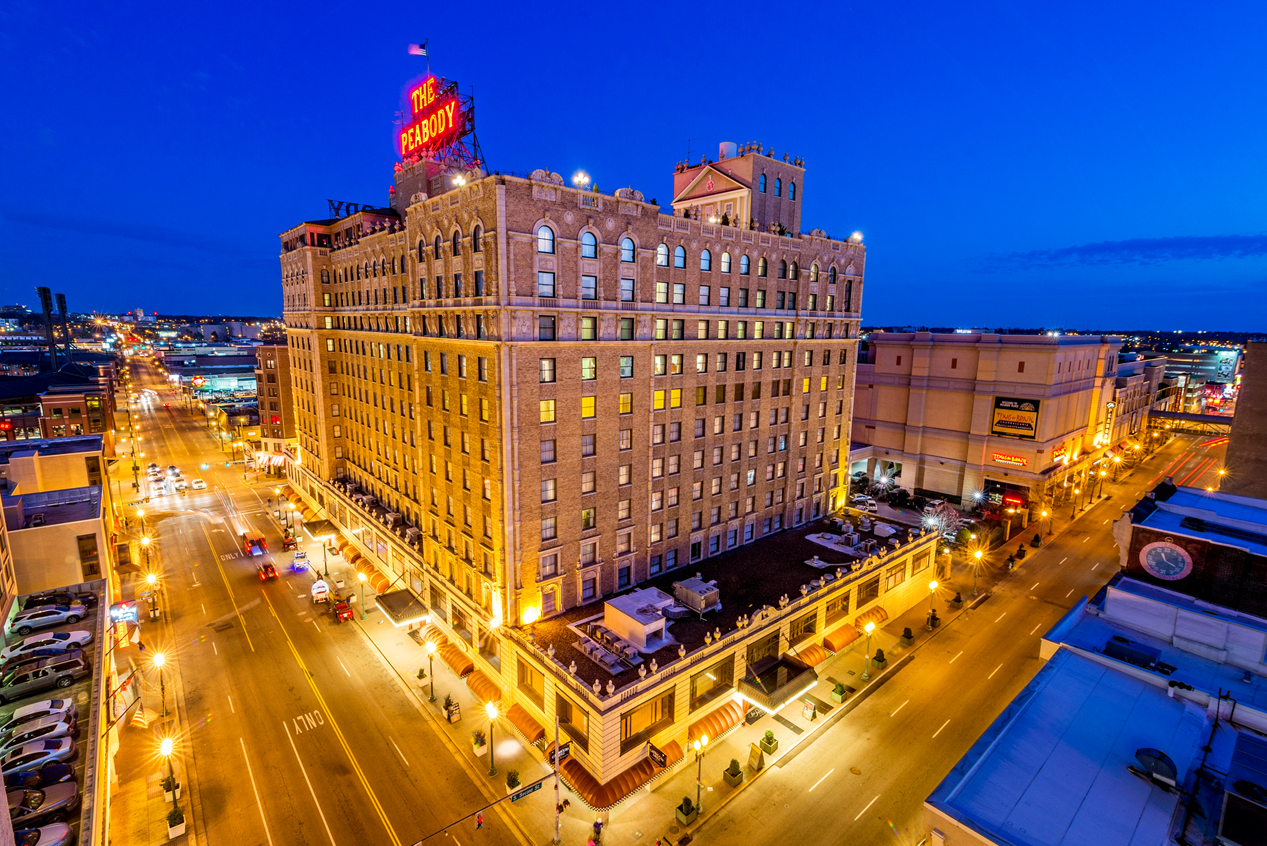 Proximity to Beale Street: 0.2 miles
The Peabody Memphis is where opulence meets modern luxury. The historic hotel has more than 400 renovated rooms and suites and is a mere two blocks from the shops, music and entertainment of Beale Street.
The Peabody is home to the internationally famous Peabody Ducks, a favorite attraction for adults and kids alike. Don't miss their twice-daily red-carpet march through the lobby.
Book a room at The Peabody Memphis.
HOLIDAY INN DOWNTOWN MEMPHIS
Proximity to Beale Street: 0.2 miles
Holiday Inn Downtown offers the finest in comfort, convenience and service—plus, it's walking distance to many restaurants and attractions, including the famous Rendezvous and Sun Studio. Situated across from the historic Peabody Hotel and next to AutoZone Park (home to Memphis Redbirds), this Downtown Memphis hotel is only two blocks from the Beale Street Entertainment District. 
Book a room at the Holiday Inn Downtown Memphis.
DOUBLETREE BY HILTON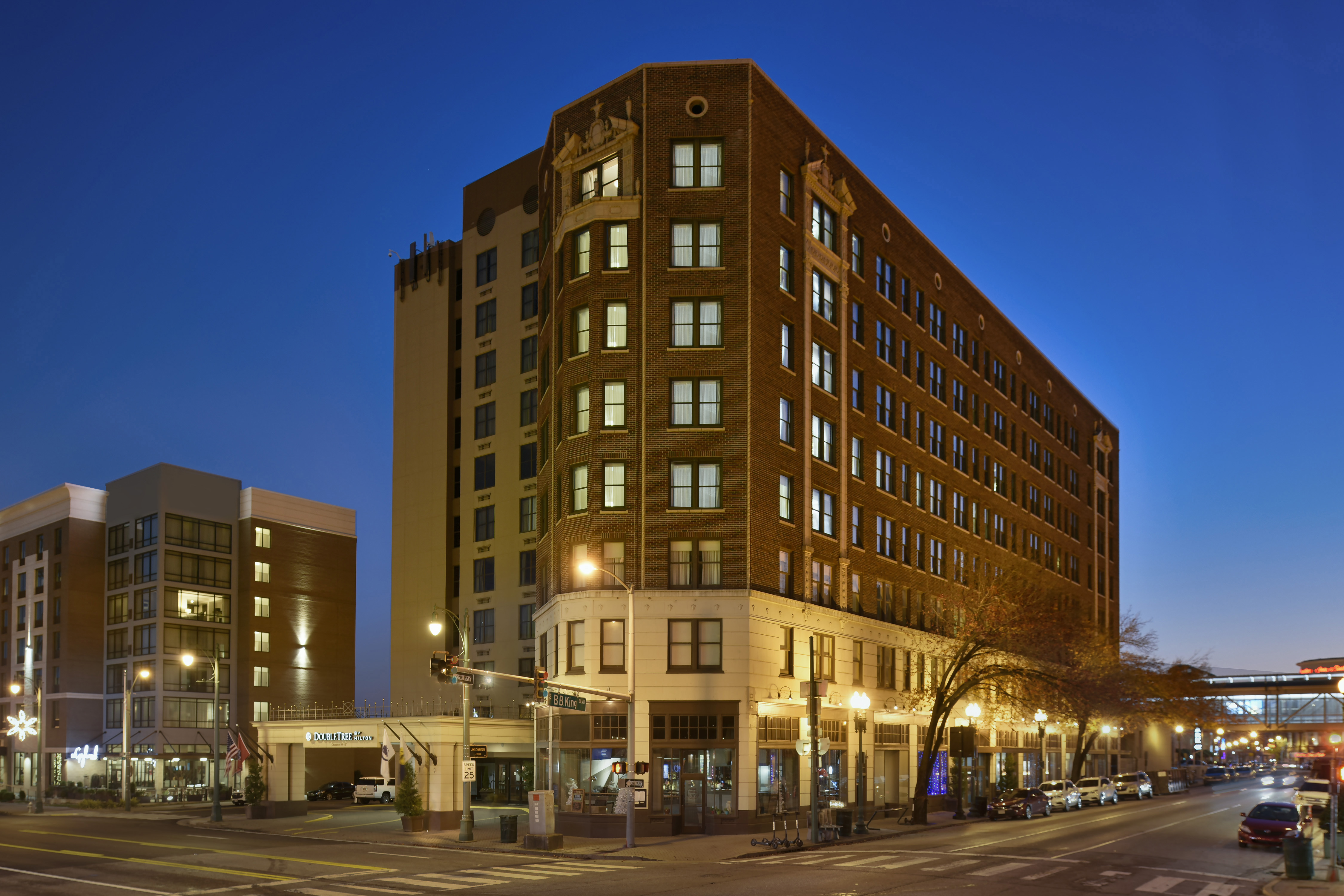 Proximity to Beale Street: 0.2 miles
The DoubleTree Downtown is a modern, full-service hotel within blocks of the Renasant Cook Convention Center, Beale Street, shopping on South Main and some of the best ribs you'll ever eat. The DoubleTree features contemporary, upscale guest rooms with all the comforts of home and must-haves like complimentary Wi-Fi, a fitness center, outdoor pool and well-equipped business center. The DoubleTree has easy access to I-40 and is only 15 minutes from Memphis International Airport (MEM).
Book a room at the Doubletree by Hilton.
HILTON GARDEN INN MEMPHIS DOWNTOWN
Proximity to Beale Street: 0.3 miles
The Hilton Garden Inn Memphis Downtown is where you can experience Memphis, Home of the Blues and the Birthplace of Rock N Roll. You can walk out the door and be at AutoZone Park, FedEx Forum, Beale Street and Orpheum Theater within minutes. Before heading out for the evening, stop by The Greyhound for gin-focused craft cocktails and elevated Southern hospitality.
Book a room at the Hilton Garden Inn Memphis Downtown.
HOTEL NAPOLEON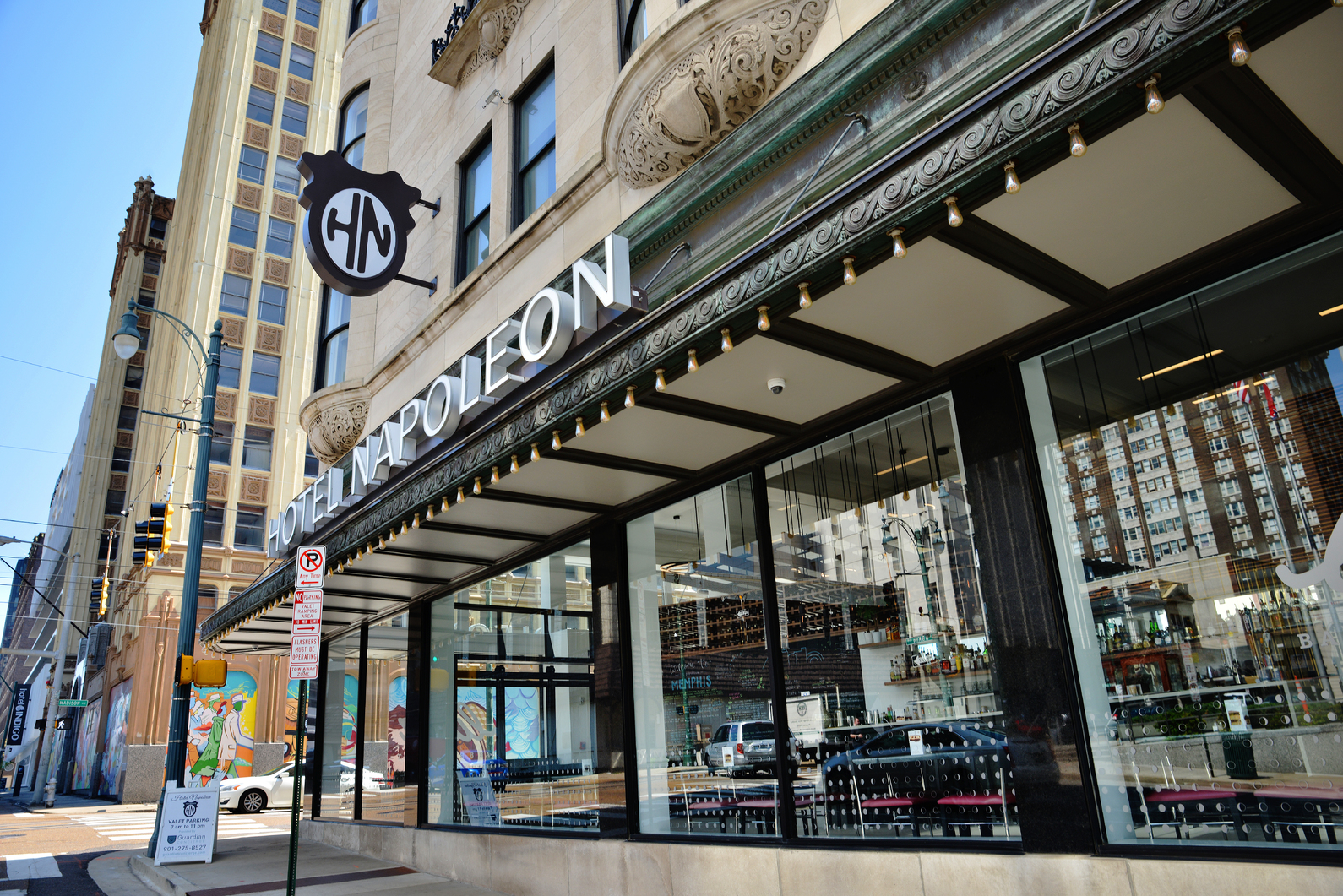 Proximity to Beale Street: 0.3 miles
Housed in the historic 1902 Scimitar building that was designed and built by Napoleon Hill, the merchant prince of Memphis, this boutique hotel is in a building that was added to the National Register of Historic Places, but the Hotel Napoleon itself has all of the modern amenities expected from a luxury hotel. Guests will find a state-of-the-art fitness facility, free Wi-Fi and Luna's, a full-service bar and restaurant that offers classic twists to Southern cuisine. 
Book a room at the Hotel Napoleon.
RESIDENCE INN BY MARRIOTT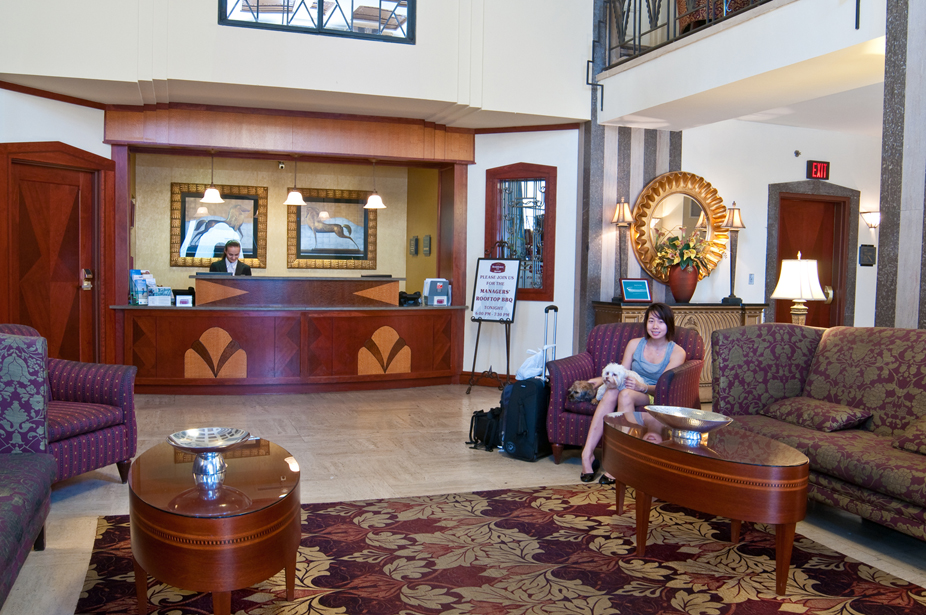 Proximity to Beale Street: 0.3 miles
The Residence Inn by Marriott, registered with the National Historical Registry, is elegantly and beautifully appointed Art Deco style, just as it was when the hotel debuted in 1930. The vintage Main Street Trolley is located directly outside the door, making it easy to travel to all the restaurants along Main Street, inspiring attractions like the National Civil Rights Museum and, of course, the lights and sounds of Beale Street. 
Book a room at the Residence Inn by Marriott.
CAPTION BY HYATT BEALE STREET MEMPHIS
Proximity to Beale Street: 0.4 miles
Though technically part of Memphis' South Main Historic Arts District, Caption positions you for a quick walk to Beale Street with immediate access to Mississippi River views and The Orpheum.
Book a room at Caption by Hyatt Beale Street Memphis.
THE HU. HOTEL
Proximity to Beale Street: 0.4 miles
Just steps from Downtown's historic Main Street Trolley with access to Beale Street, the Orpheum Theatre, FedExForum, AutoZone Park, the Mississippi River and many more area attractions, the Hu. Hotel has all the convenience you want and a rooftop bar to take in the best views of the Mighty Lights LED light show across the Hernando de Soto bridge. 
Book a room at The Hu. Hotel.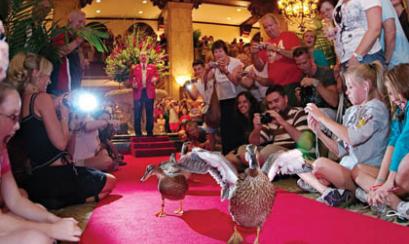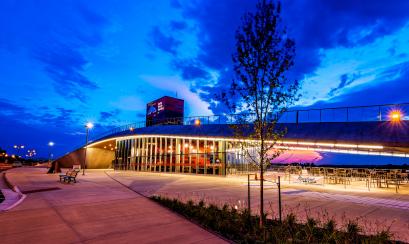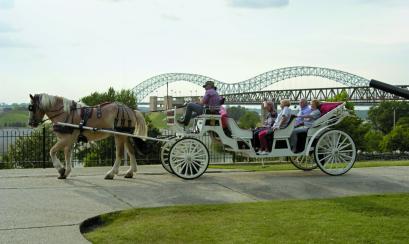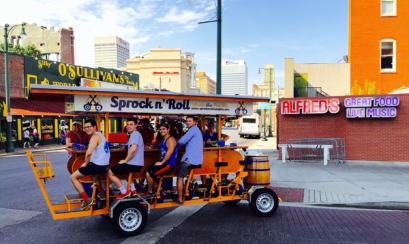 More Downtown Hotels
Views overlooking the Mississippi River and a fantastic rooftop pool.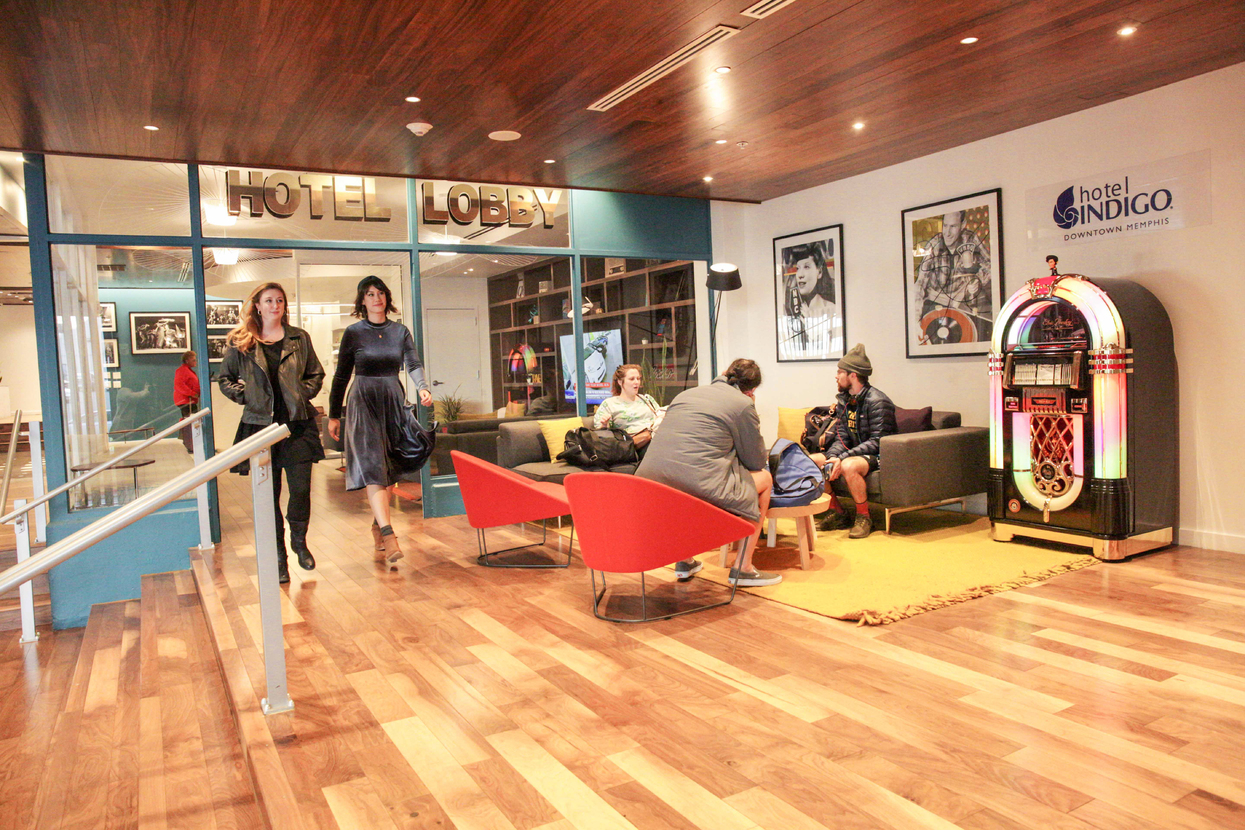 Delicious diner at 3rd & Court and the Lounge downstairs has live music most nights of the week.
One to two bedroom furnished apartments right in the heart of downtown.
Great value and and easy access to the most popular Memphis attractions.
Located inside the Bass Pro Shops in the Pyramid. 
Beautifully designed, pet-friendly, boutique hotel with a local coffee shop located in the lobby and shuffleboard themed restaurant next door. 
Newly renovated. Cool off on the Blues Patio equipped with cooling mist and fans.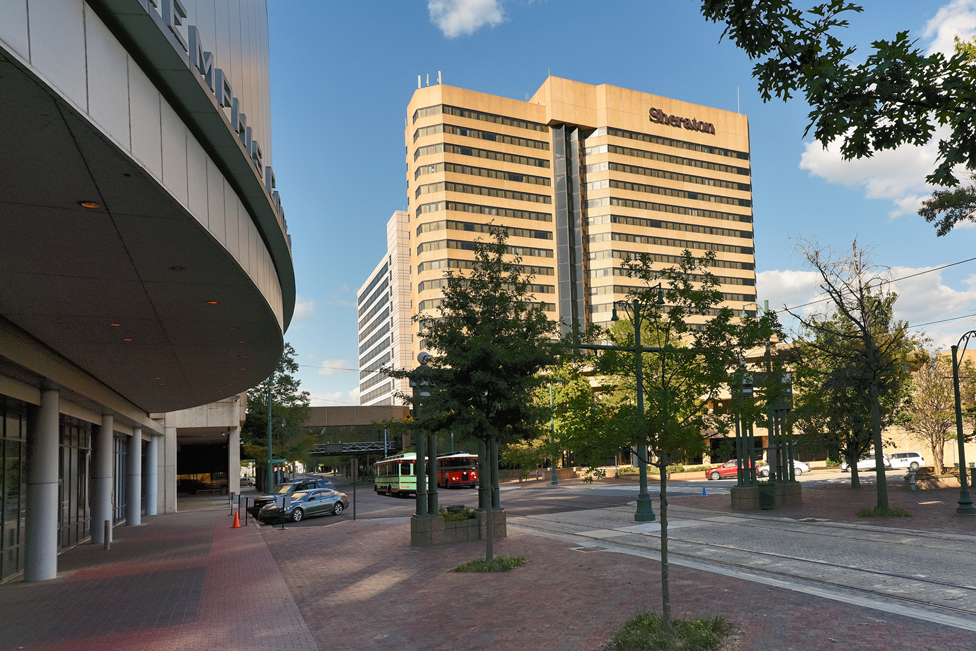 Connected to the Memphis Cook Convention Center with views of the Memphis skyline and Mississippi River. 
Voted as Travel + Liesure's top 100 Top Hotels in the World for it's Southern charm.
Found right on Court Square Park with easy trolley access to all of Downtown Memphis.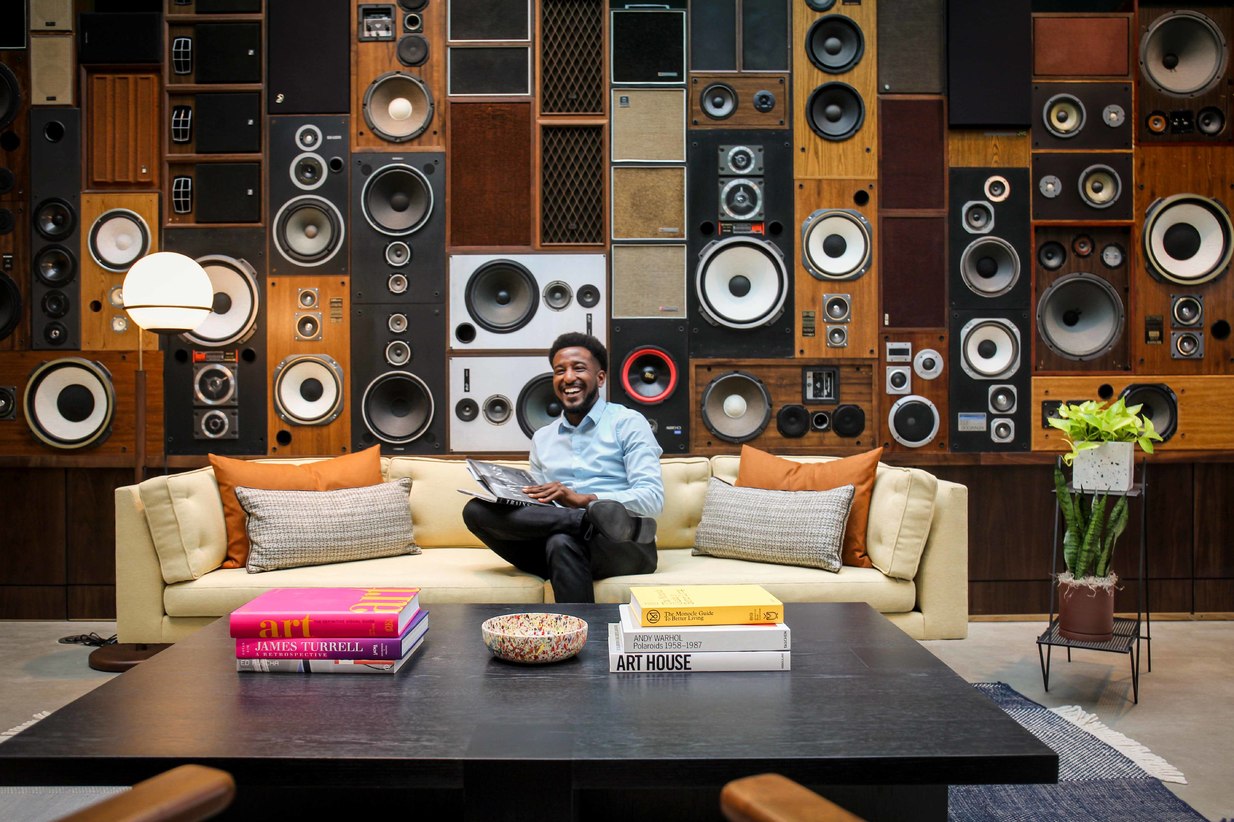 Located in Amtrack station, this beautiful new hotel has a Memphis music theme and live DJ sets every night. 
With free WiFi and breakfast, this is walking distance to the Edge District and Sun Studios. 
Start the day with a Starbucks and healthy snack and wind down at The Bistro Bar with a signature cocktail.