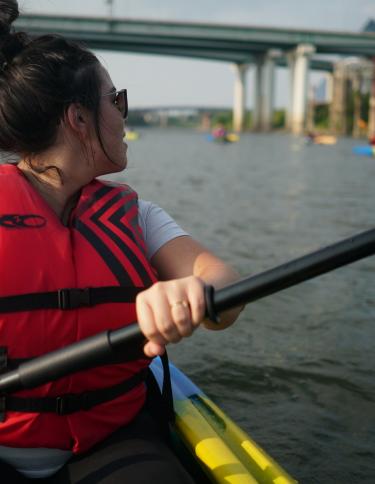 Explore the Mississippi River
The Mississippi River has been delivering people to Memphis for a long time. Like, a really long time. So when it comes to planning how you'll experience our mightiest natural feature, you'll find plenty of advice. So much, in fact, you may need to filter your choices. Just think of Memphis' riverfront as a choose-your-own adventure novel and jump to what you like. 
 
A one-of-a-kind walk
The Harahan Bridge was once a busy corridor for cars and trains crossing the Mississippi River from downtown Memphis to West Memphis, Arkansas. On its 100th birthday, the bridge got a new life as 
Big River Crossing
, a rails-to-trails project that unfurled a path for pedestrians and cyclists. At one mile in length, this is the longest pedestrian bridge across the Mississippi. The views it affords are one-of-a-kind too.   
Anything to wear out the kids
Splashing is totally kid-approved, right? At 
Mud Island River Park
, kids can splash all the way from Cairo, Illinois, to New Orleans, Louisiana, following a scale replica of the Lower Mississippi River. We call it the Riverwalk. All told, it's about five blocks (!) of splashing that ends in a million-gallon Gulf of Mexico, just right for pedal-boating. You'll pay for pedal-boats but splashing in the Riverwalk is free.
Beale Street Landing
 has a more traditional splash pad, if you consider running through the belly of a giant catfish traditional. Other features, including a slide, soft-surfaced hills and tubes that shoot water, are designed to keep kids running while you soak in gorgeous views of the Memphis skyline. Also: free admission.  
History lesson with a view
The red monorail you see downtown takes you to
Mud Island River Park
, where the 
Mud Island River Museum
 introduces you to native tribes, steamboat-era characters and Delta musicians. Artifacts and exhibits include the Belle of the Bluffs, a replica of a 19th-century riverboat.
But you're in Memphis, remember? You can board an actual riverboat. Book passage with 
Memphis Riverboats
 out of Beale Street Landing for a 90-minute sightseeing cruise (available most months). Over the course of your eight-mile excursion, your captain will share river lore and personal stories of running this "Father of Waters."

Family-friendly happy hour
Memphis is a whiz at imagining the potential of underused spaces. 
Memphis River Parks Partnership
 is reimagining and reinventing our river parks with free events such as Firepit Fridays in the winter, free yoga in the warmer months and even disco rolling skating. Check out the full list of 
events
 or let what you find there surprise you—could be live music, yoga, beer, games, roller-skating, a dance party or just people chilling with their dogs, families and friends.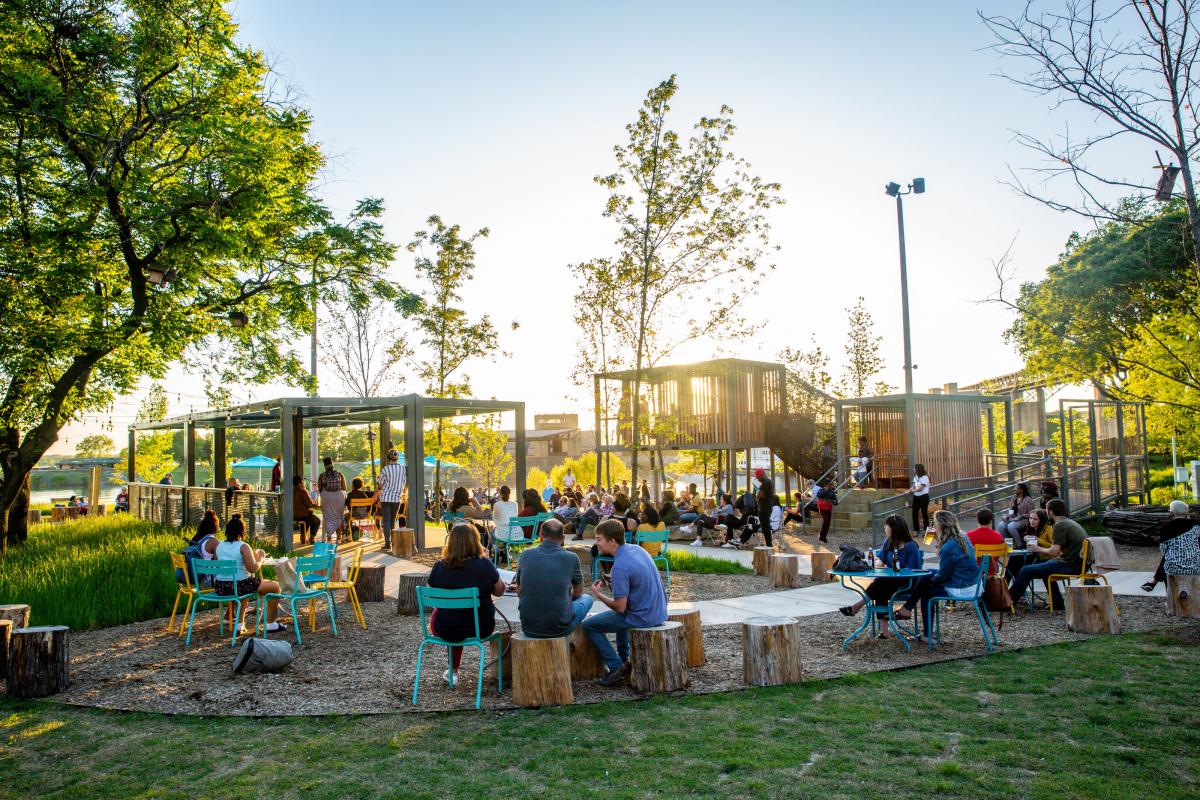 The best music under the sky
The golden days and glowing sunsets of summer bring more music than ever to Memphis. 
Beale Street Music Fest
, celebrated annually the first weekend in May, is a prelude to the season. In short, it's 90,000 of your closest friends gathered around four stages in riverfront Tom Lee Park. Keep your eyes peeled for 2021 BSMF updates and lineup announcement.   
Kayak or canoe?
Want to paddle out just far enough to Instagram a pic of the Memphis skyline?  
Kayak Memphis
 will launch you into the Wolf River Harbor for a self-guided or group guided tour. Don't miss experiencing the harbor at night with stand up paddleboards and a DJ afloat in a pontoon boat during summer Full Moon Kayaking nights. 
Allen's Kayaking Adventures
 has you covered if you want to add in a picnic, stay out for half a day or even overnight with a guided tour.   
Work out (or pretend to)
Explore Bike Share has deployed 600 bikes across 60 Memphis locations. Translation: no matter where you are along our riverfront, you aren't far from a bike. Beale Street Landing, Tom Lee Park and Big River Crossing are just a few of 
Explore Bike Share
's riverfront stations.

Where to bike
You'll find wide sidewalks from quiet Martyrs Park on the south end to Greenbelt Park and the new Wolf River Greenway on the north end. Between, squeeze in some strength work at Riverfit in 
Tom Lee Park
. This series of fitness stations is poised along the river's edge, guaranteeing you'll never do a chin-up with a better view.
The river is calling. What will you choose?