The iconic Memphis Pyramid has been transformed into a massive wilderness-inspired Bass Pro Shops and rustic-elegant hotel. Read more for everything you need to know about this one-of-its-kind Memphis experience.
WHAT IS BASS PRO SHOPS AT THE PYRAMID?
Bass Pro Shops at the Pyramid in Memphis is one of the most dynamic and immersive retail experiences in the world. It's more than a store; it's an adventure! In addition to an incredible assortment of fishing, boating, hunting and outdoor gear, the mega store includes a 103-room hotel with treehouse cabins (see Big Cypress Lodge below); 600,000 gallons of water teeming with over 1,800 fish; a cypress swamp with alligator pools and duck aviaries; and a breathtaking observation deck at the top of the 32-story steel pyramid. 
Bass Pro Shops at the Pyramid offers something for everyone, from the serious outdoor enthusiast to families looking to have fun. Check out these features:
Take a ride 28 stories to the top of the Pyramid on America's tallest free-standing elevator. Once at the top, check out the awesome 360-views of Memphis and the Mississippi River on the outdoor observation deck (patterned after the Grand Canyon skywalk). Rides cost $10 for adults and $5 for kids before 4 p.m. Big Cypress Lodge guests can ride for free.
Where else will you find 13 lanes of aquatic-themed bowling if not inside Memphis' Bass Pro Shops at the Pyramid? Alligator eyes and other "creature features" decorate the bowling balls and shimmering, cool lights make you feel like you're floating under the river's surface as you play. Just the thing to do on a hot day, and ideal for families traveling with multiple generations.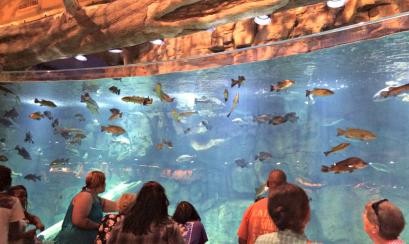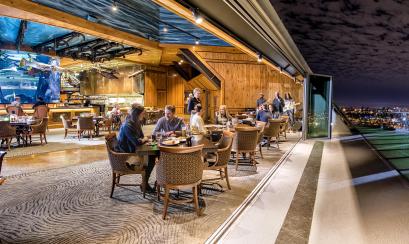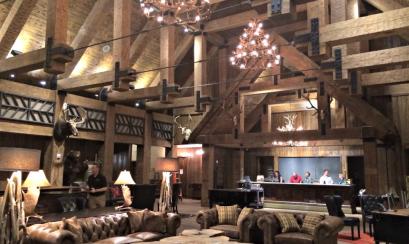 SET YOUR SIGHTS
Practice your sharp shooting at a 25-yard live pistol and archery range. Equipment can be rented or guests may bring their own (please note that guests are not permitted to bring their own ammo and firearms must be checked in at store entry). After you're through, stop by speciality shops like the Beretta Gallery that offer custom fittings and premium grade firearms.
BRING IN THE OUTDOORS
Some of Tennessee's most majestic wildlife can be enjoyed from right inside the pyramid. The in-store swamp showcases alligators and 36 varieties of fish, all surrounded by cypress trees up to 100 feet tall. 
The Ducks Unlimited Waterfowling Heritage Center tells the story of Ducks Unlimited and displays some of the highest quality artifacts in the world. Special traveling exhibits are a part of the gallery as well. The museum is open during store hours and group tours are available. 
The Live Duck Aviary has four ponds with habitats for wood duck, black duck, mallards, pintails, and green winged teal. You can even sign up to be a caretaker for the day or several hours.  
DINING AT THE PYRAMID
Experience three dining options that offer heartland cuisine for every palate in nature-inspired settings:
Wahlburgers Wild is the newest dining option and a unique one at that: It's the first location of the celebrity burger concept to land in the entire state of Tennessee, as well as the first to be tucked inside a Bass Pro Shops location. With parmesan truffle tots, burger picks from the famous brothers, their mom's favorite mac-and-cheese and a nice array of salads, you're in for a crowd-pleaser.   
The Fishbowl isn't just for bowling. Pop in for breakfast, a cocktail or mocktail from the island-themed bar (a good spot for keeping an eye on the bowling action) and to order from the full Wahlburgers menu.
Lookout at the Pyramid is a full-service restaurant and bar located on the top level of the Pyramid. The Lookout serves Southern-style comfort dishes and offers indoor and outdoor seating giving diners awesome panoramic views of the Mississippi River and Memphis skyline. 
BIG CYPRESS LODGE
Big Cypress Lodge is an unrivaled experience located inside Bass Pro Shops at the Pyramid. The hotel extends across the second and third floors and looks upon the lifestyle and retails areas on the ground floor of the mega store.
Rooms at Big Cypress Lodge are designed to bring the great outdoors inside, with rustic-elegant guest suites that resemble vintage log cabins. Accommodations at Big Cypress Lodge feature elegant cabin-style decor and handcrafted furnishings, an electric fireplace, and spa-like bathroom with jetted bathtub and separate glass-enclosed shower. Most rooms offer French doors that open to a private screened-in porch with rocking chairs that overlook the ground level.
Bass Pro Shops at the Pyramid and Big Cypress Lodge are just minutes from the sounds of Beale Street, the Mississippi River and all of Downtown Memphis' best attractions.