Bass Pro Shops at the Pyramid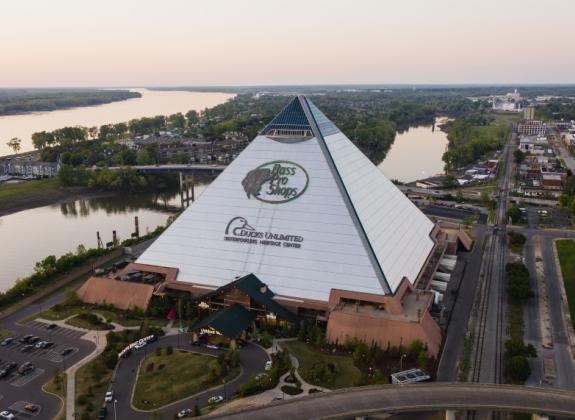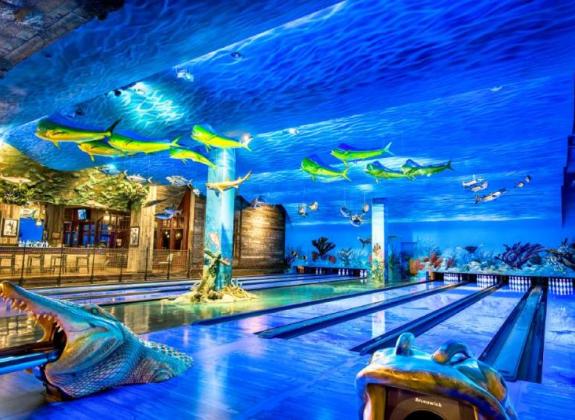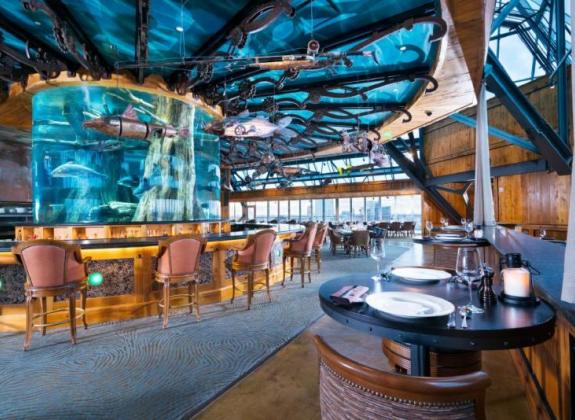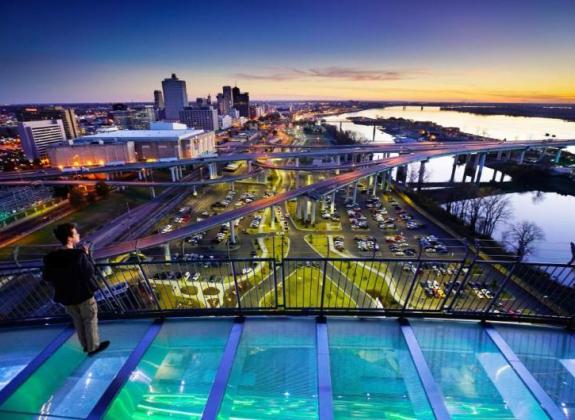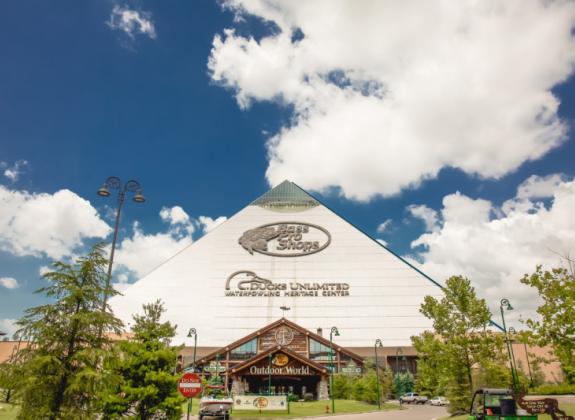 For a full article and guide to exploring Bass Pro Shops at The Pyramid, follow to the link here!
In addition to vast assortments of outdoor gear, the mega store includes a grand hotel, 600,000 gallons of water features; a cypress swamp with 100-foot-tall trees; an interactive National Waterfowling Heritage Center; and a breathtaking glass-floored cantilevering observation deck at the top of the 32-story steel pyramid. Bass Pro Shops at the Pyramid houses dynamic features across an expansive 535,000-square-foot space, including:
A giant cypress swamp environment with ponds, alligator pools and duck aviaries
Ten aquariums with 600,000 gallons of water and more than 1,800 fish
Big Cypress Lodge, a grand, full-service 104-room hotel with tree-house cabins, banquet rooms and spa
The largest assortment of waterfowl and related hunting equipment ever assembled
Unique specialty shops such as the Beretta Gallery that will offer customers premium grade firearms, custom fittings
An interactive wetlands and waterfowl education museum
Wahlburger's Wild! Along with inventive burgers, the menu features a variety of signature "wild" menu items including Venison Chili, a Bison Burger and more.
13-lane bowling alley that offers a chance to bowl "in the ocean" amid under-water scenery and ball returns that resemble sharks and alligators
The Lookout, a restaurant, bar and massive aquarium situated at the apex of the Pyramid, 300 feet above the Mississippi River
Additional entertainment areas including an arcade, billiard room, and pistol and archery ranges.
Amenities ▲
Facility Amenities
General Information

Accessible
Family-Friendly

Neighborhoods
Parking