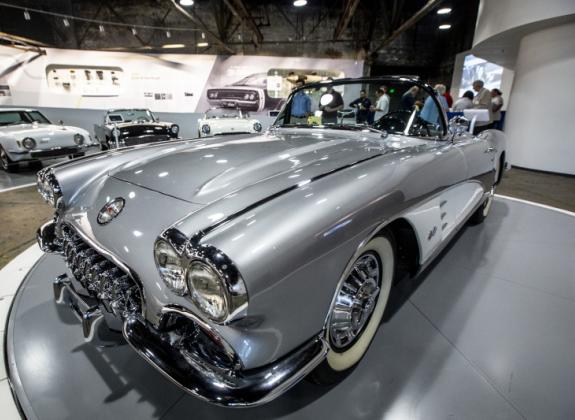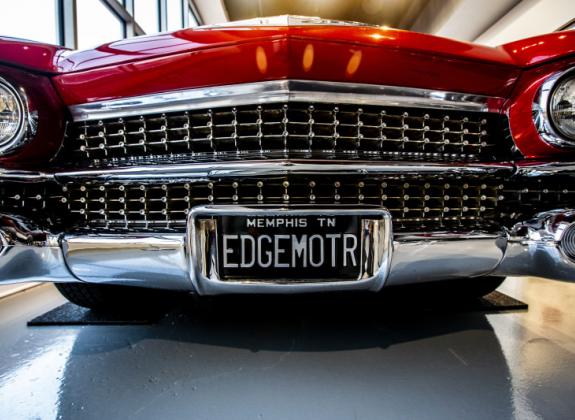 Location
645 Marshall Ave
Located just 600 feet west of Sun Studio, The Edge Motor Museum is Memphis' home to "American Speed" - an exhibit featuring the evolution of the American Sports car.
America's obsession with the automobile can be traced back to the first gasoline-powered horseless carriages of the late nineteenth century. But no vehicle is more memorable or conjures more raw fervor than the American sports car. And no era is filled with more freedom, optimism, and confidence than post-war United States.
But the sports car during this time was more than just a thrill ride or status symbol. The sports car was a reflection of American society. It encapsulated the way we used to think and live. It was a symbol of an era.
Certain cars echo certain moments in time - their styling, speed, and spirit mirroring periods of ease and unease, of peace and upheaval, of sensibility and excess. These cars are vehicles to days gone by, and can remind us of our country's character at different points in time. It's no wonder we value them so highly and remember them so fondly.
Track the rise, boom, plateau, and fall of the American sports car as you follow trends in politics, economics, culture, and technology. See how critical moments of convergence across these four areas influenced what we now regard as archetypes of design and engineering, and use this as context for where car design is today. Witness how, in just 30 short years, the American sports car became an icon of our past and a reflection of ourselves.
Amenities ▲ Meeting Space ▲
Facility Amenities

Guided Tours Available
Reservations Accepted

General Information

Accessible
Family-Friendly

Neighborhoods
Parking
Room
Sq. Feet
Banquet Capacity
Classroom Capacity
U-Shape Capacity
Reception Capacity