St. Jude Children's Research Hospital/ALSAC Pavilion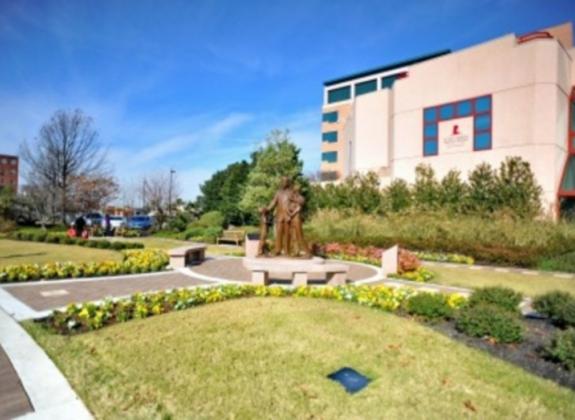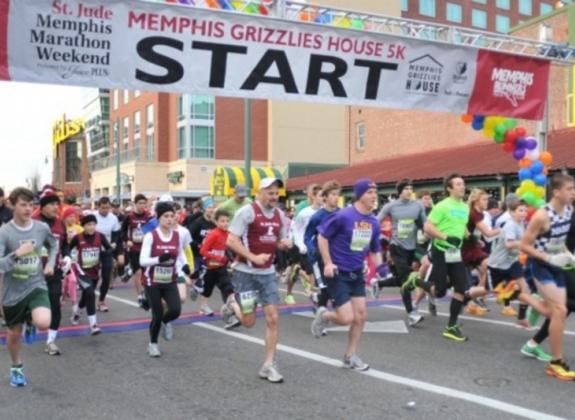 Location
262 Danny Thomas Pl.
St. Jude is unlike any other pediatric treatment and research facility anywhere. Discoveries made here have completely changed how the world treats children with cancer and other catastrophic diseases.
Visitors are welcome every day of the week. Public tours of the hospital are offered, by reservation, Monday through Friday at 10 a.m. and 1 p.m. Tours of the Danny Thomas Pavilion are also available by reservation, are self-guided and are available 8 a.m. - 4 p.m. daily. Both hospital tours and Pavilion tours are free. To ensure the Pavilion is not closed for a special event, please call 901-595-4414 or email [email protected] before visiting.
EXPERIENCE: The life of Danny Thomas and the history of St. Jude Children's Research Hospital are commemorated in the Danny Thomas / ALSAC Pavilion, located on the campus of St. Jude. The Pavilion itself is beautiful from the terrazzo flooring lining the entry to inside the dome where marble-sheathed columns support a cupola, elaborately painted in blues and greens with accents of magenta and purple, indicative of the colors of the Mediterranean. St. Jude is where some of today's most gifted researchers are able to do more science, more quickly. Where doctors across the world send their toughest cases and most vulnerable patients. Where no one pays for treatment beyond what is covered by insurance, and those without insurance are never asked to pay. St. Jude has built America's 3rd-largest health-care charity, with a model that keeps the costs down and the funds flowing, so the science never stops.
HISTORY: When Danny Thomas's first child was to about to be born, he prayed before the statue of St. Jude and asked for direction for his life and promised to build a shrine in his honor. In less than a year, Danny Thomas' career began to take off. Throughout his successes, he never forgot that promise made. He chose to build a hospital as a shrine to St. Jude where needy children would be cared for regardless of their race, religion or ability to pay. That shrine thrives in the city of Memphis as the St. Jude Children's Research Hospital. The Danny Thomas/ALSAC Pavilion serves as a historical record of St. Jude Children's Research Hospital; the American, Lebanese and Syrian Associated Charities; and the hospital founder, Danny Thomas; and the Boards of Governors and Directors who made Danny's dream of building St. Jude a reality.
INSIDERS TIP: Danny Thomas' children, Marlo, Terre and Tony work to continue their father's dream of St. Jude by serving in leadership roles.
Amenities ▲
Facility Amenities
General Information
Neighborhoods
Parking