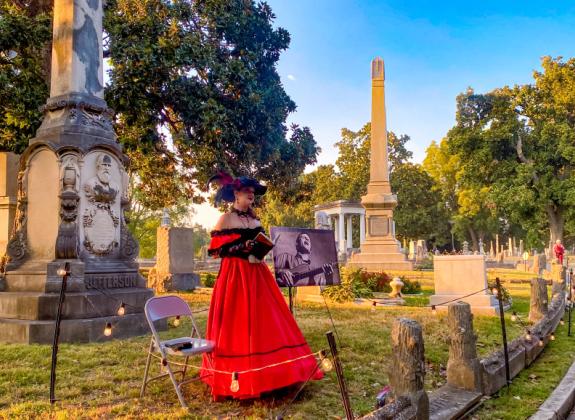 Location
824 S. Dudley St.
EXPERIENCE: From the time you drive through the Entry Bridge, you will encounter over 100 years of Memphis' history. Beneath the ancient elms, oaks and magnolias lies the most famous and infamous. Generals, senators, governors, mayors and madams rest in this 80-acre cemetery. Although there is no charge to visit Elmwood, there is a fee for docent-led tours of the cemetery grounds. Walking tours and driving tours are free. You can rent audio tours which include a map notating some of the common symbols found on some tombstones. The map can be purchased by itself which may be of use on your self-guided walking or driving tours.
HISTORY: Established in 1852, Elmwood consisted of 40 acres but was expanded to 80 acres after the Civil War. Elmwood is the final resting place to over 75,000 inhabitants and is a classic example of a garden cemetery with its park-like setting. See monuments from the Victorian area that feature angels, flowers and plants.
INSIDERS TIP: Elmwood is on the National Register of Historic Places and is also an official Bird Sanctuary and Arboretum.
OTHER INFO: Elmwood hosts special tours and events year-round.
Amenities ▲
Facility Amenities
General Information

Accessible
Family-Friendly

Neighborhoods