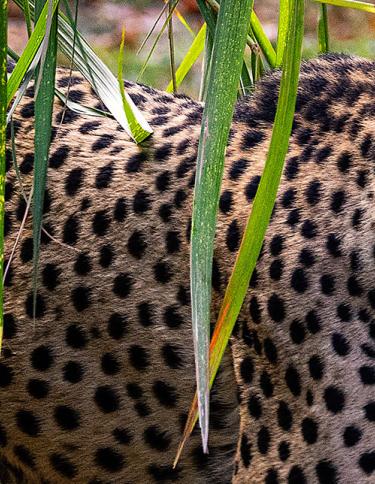 Memphis Zoo has earned national accolades, but this attraction has global appeal. Walking through the zoo is like traveling across the world — without leaving Memphis! And with more than 3,500 animals representing an array of earth's habitats, the zoo guarantees exciting adventures while serving the animals you love (along with species you might be encountering for the very first time). Even if you've visited Memphis Zoo before, anticipate new features and experiences on your next visit.
Your Memphis Zoo Adventure Saves Wildlife
The moment you purchase admission to Memphis Zoo, you've helped save wildlife: A portion of every ticket supports the zoo's numerous research and conservation efforts. Recently, these efforts have included repopulating the Louisiana Pine Snake. In fact, without Memphis Zoo's intervention, this species would be extinct in the wild. Celebrate the species' revival with a refreshing Louisiana Pine Snake Pilsner at Cat House Cafe. Local Grind City Brewery and Memphis Zoo recently partnered to create this crisp lager. When you purchase a can, a portion of the proceeds goes towards the Louisiana Pine Snake program.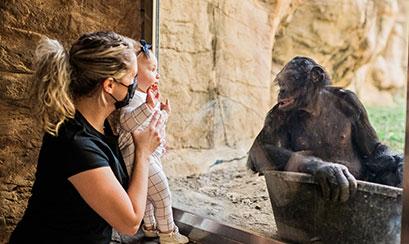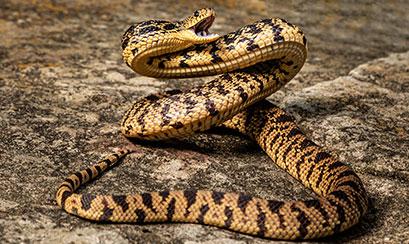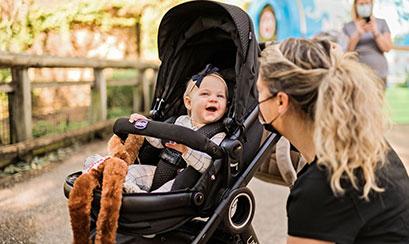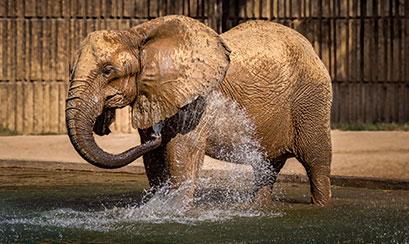 One-Of-A-Kind Architecture Transports Guests Across The Globe
Travel to the zoo's China exhibit for an eye-popping mix of pagoda-style architecture and fascinating animals, centered around giant pandas Ya Ya and Le Le. Memphis Zoo is one of only three U.S. zoos to feature these unique bears. Considering their vulnerable status in the wild, giant panda ecology and reproduction studies have been a focus for zoo researchers since the panda pair arrived in 2003.
Journey through Africa beginning at the African Veldt to see giraffes, zebras and African elephants. Each year, Memphis Zoo raises money for the charity Elephants for Africa through the Art for Elephants celebration, during which money is raised by auctioning off a variety of items, including paintings from Memphis Zoo's elephants. Though you might not see elephants painting on your visit, daily keeper chats and frequent elephant enrichment activities are memorable ways to learn more about the species. Your African exploration continues as you make your way to Zambezi River Hippo Camp, where you will find hippos, mandrills and Nile crocodiles.
Go for a Yellowstone National Park-inspired experience at Teton Trek, where you'll see elk, timber wolves and grizzly bears as you stroll around the exhibit's two-story wooden lodge.
Spy the colorful totems of the Northwest Passage, honoring the spirit of Native American tribes and marking the entrance to habitats for bald eagles, sea lions and polar bears, all indigenous to the Pacific Northwest.
FUN FACT: After you've enjoyed "globe-trotting" around Memphis Zoo, admire the trees. This zoo doubles as an accredited arboretum with more than 40 labeled specimens! Keep your eyes peeled for identifiers as you explore the 70-plus-acre attraction.
Memphis Zoo's New Coffee & Snack Stop
Just inside the main entrance, you'll encounter the zoo's newest addition, Ancient Grounds. It's a must-stop for signature and classic coffee drinks, plus teas and sweet and savory snacks, served in a coffee shop environment like no other: Ancient Grounds channels Northern Africa with a Moroccan treehouse-inspired design, featuring natural textures and accents – including larger-than-life butterflies adorning the walls – that create the cozy feel of a shady oasis.