Did you hear? Memphis was just ranked No. 1 for Best U.S. Destination on a Budget by USA TODAY 10Best Readers' Choice. What's not new is this: Some of Memphis' most iconic experiences for families, from watching the famous Peabody Ducks to listening to family-friendly live music to enjoying the Mississippi River, are free to enjoy. We've gathered some of the best free things to do with kids in Memphis below, and you can see our full list of free things to do here. 
Free Admission AT MEMPHIS ATTRACTIONS
While the travel industry reports that inflation is impacting attraction ticket prices nationwide, three of Memphis' family-friendliest attractions offer free admission opportunities: 
Memphis Zoo offers free admission on Tuesday from 2 p.m. to close for Tennessee residents.
A short walk from Memphis Zoo in beautiful (and free!) Overton Park, the Memphis Brooks Museum of Art offers free admission from 10 a.m. to noon on Saturdays. Let the kids exercise hands-on creativity at the museum's Inside Art exhibit, then run to Rainbow Lake Playground just across Veterans Plaza Drive for some outdoor play. 
Bonus: Forming a triangle with the Brooks Museum and Rainbow Lake Playground inside Overton Park is the Overton Park Shell. This historic band shell, where Elvis Presley played his first paid gig, now presents dozens of free, all-ages concerts a year, where kids are invited to sing, dance and hula-hoop to the music!
In East Memphis, the Dixon Gallery and Gardens is offering free admission through the end of 2024. Ask for a Toddler Toolkit to make the most of your visit with young children, or drop in between 10 a.m. and noon on a Saturday for pop-up art projects families can enjoy together. Afterward, stroll the lush lawn and gardens playing I-Spy for blooms, native foxes and birds. 
FREE FUN FOR KIDS ON BEALE STREET
Walking Tennessee's most visited attraction is always free, but we recommend a few Beale Street highlights for families, including:  
Visit around twilight when the Beale Street Flippers begin warming up for their nightly acrobatic showcase. These street entertainers are free to watch, but tips are always appreciated. 
A. Schwab, Beale Street's oldest business (circa 1876), is entertaining even if all you do is browse. But see if the kids in your group can find the Beale Street Museum tucked away on A. Schwab's second floor. Share a shake or sundae at the Soda Fountain for a treat.  
And while you're downtown, consider a trolley ride. One ride equals one dollar, or you can pay $2 for a full-day pass.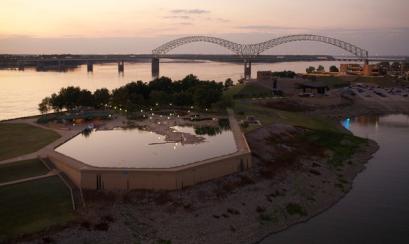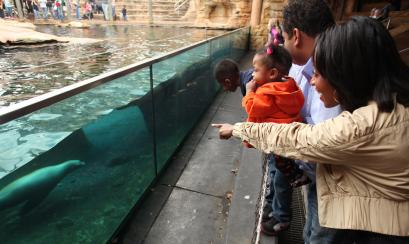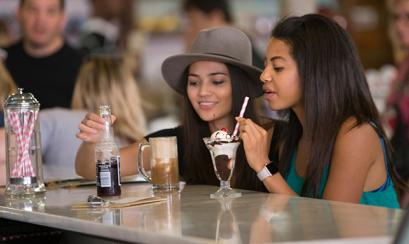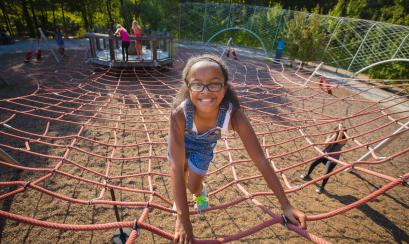 March of the Peabody Ducks
Every day at 11 a.m. and 5 p.m., the Peabody Ducks are led by a Duckmaster to and from the marble fountain of the hotel's Grand Lobby. A red carpet is rolled out and the ducks march through crowds of admiring spectators to the tune of John Philip Sousa's King Cotton March. 
The Peabody Duck March is completely free and open to everyone. A spot along the red carpet (perfect for kids) or close to the railing of the mezzanine make prime viewing spots.
PLAY ON THE MISSISSIPPI RiverFRONT
At Mud Island River Park, stroll a several-block-long replica of the Lower Mississippi River that functions like a free splash park for kids. You'll enjoy the river views while they splash, and families love posing with the park's MEMPHIS sign.
Also on the riverfront, River Garden creates a colorful playspace for kids surrounded by river views and pretty landscaping. And when the renovation of Tom Lee Park is complete in fall 2023, families can enjoy expansive river views along with a brand new playground, plus extra greenspace to run and play in.
Curious about that pyramid you're seeing from Memphis' riverfront parks? That's Bass Pro Shops at the Pyramid. While it's one of the world's largest retail locations and is full of entertainment and dining experiences you could spend on, you can also go on a free "safari" inside: Walk through with the family to discover aquariums, wild taxidermy and even live alligators.    
Hike, Bike & Play at Shelby Farms Park
Shelby Farms Park is a 4,500-acre oasis full of free activities: trails, some that pass the park's resident herd of bison, invite strolling, hiking and biking; the Woodland Discovery Playground is actually a series of three stimulating spaces for sliding, swinging, sandcastle-building and more; and you'll find other amenities from lakes for fishing to open fields for flying kites. You can also connect from the park to the Shelby Farms Greenline, a 10.65-mile paved trail that runs from the park to other communities in the Memphis area.