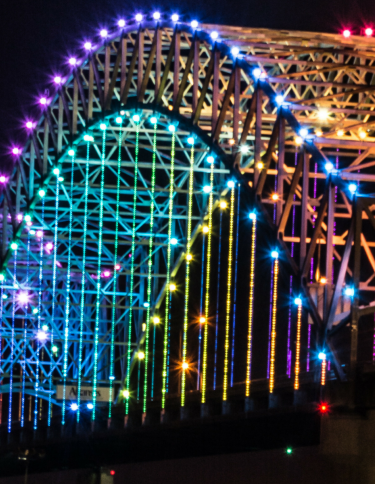 Like most big cities, Memphis has its share of things for adults to do at night. But what about kids and teens? Their fun in Memphis doesn't have to end when the sun goes down and the museums and attractions close for the day. Check out these exciting nighttime activities (outdoors and indoors) to keep your younger traveling companions engaged and entertained. 
FAMILY-FRIENDLY Entertainment DISTRICTS
Beale Street: Downtown Memphis' iconic Beale Street is known for its bars, clubs and incredible music scene, but that doesn't mean families can't enjoy this legendary street too! Beale Street is packed with delicious restaurants where you can get anything from barbecue to soul food to mouth-watering burgers. Then stop in Beale Street's oldest shop,  A. Schwab, for ice cream or a shake. Cap off your Beale Street adventure with a free twilight acrobatics show courtesy of the famed Beale Street Flippers. 
Overton Square: This trendy neighborhood is full of family-friendly restaurant and dessert options, shops and activities, from occasional live music and movie nights to art-making at The Art Project (and feel free to pick up a game of cornhole in the courtyard!). Families will also find four theaters hosting a mix of movies and plays, often geared to families.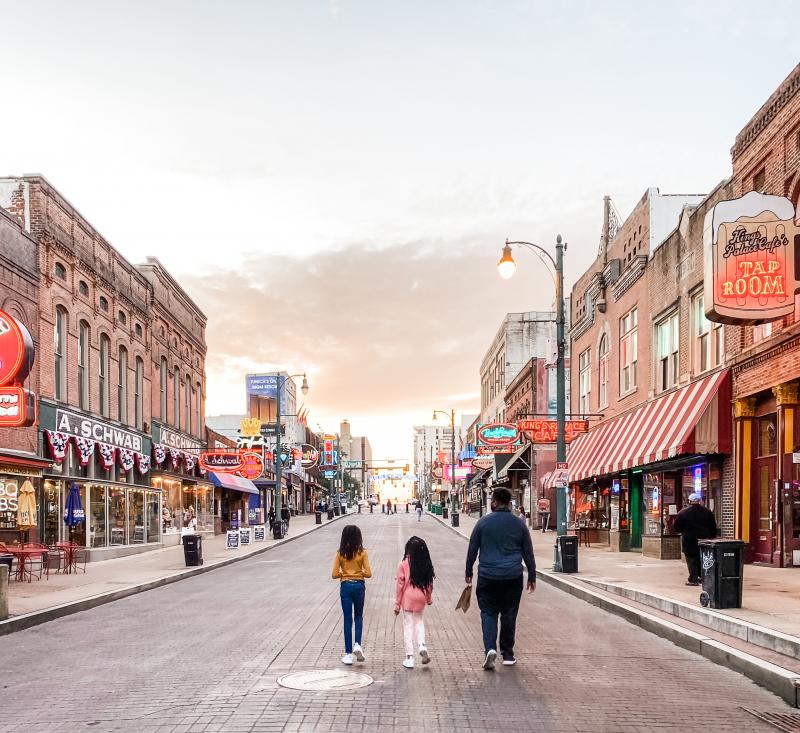 LIVE MUSIC
Just like the best things in life, concerts at the Levitt Shell are free. Located in Overton Park within walking distance of Overton Square, this amphitheater is outdoors and sized just right to let the kids roam while you keep them in view.  Bring a blanket and jam to one of more than 50 free concerts offered every year; you're bound to find a band that both you and your kids can agree on!
Drive-In Movies
Lucky for you, Memphis has one of the few remaining drive-in movie theaters in the country. The Malco Summer Quartet Drive In is perfect for families, regularly featuring kids' movies, offering entry by the carload and stocking a retro concession stand with all your favorite sweet and savory movie treats.