National Civil Rights Museum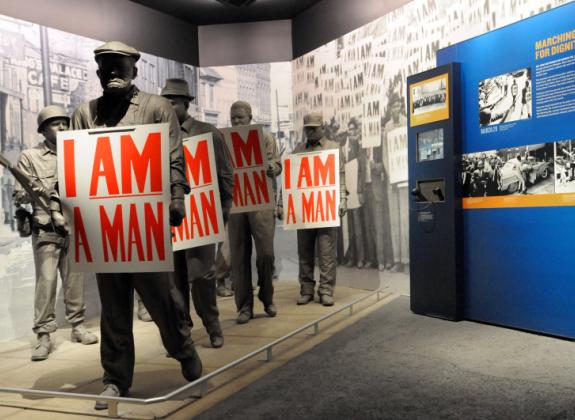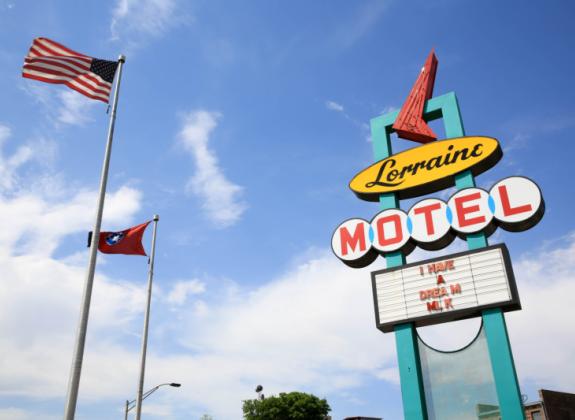 Location
450 Mulberry St.
The NATIONAL CIVIL RIGHTS MUSEUM, located at the historic Lorraine Motel where civil rights leader Dr. Martin Luther King, Jr. was assassinated, gives a comprehensive overview of the American Civil Rights Movement from slavery to the present.
Since the Museum opened in 1991, millions of visitors from around the world have come, including more than 90,000 student visits annually. Serving as the new public square, the Museum is steadfast in its mission to chronicle the American civil rights movement, examine today's global civil and human rights issues, provoke thoughtful debate, and serve as a catalyst for positive social change.
Generations have taken a moment to reflect in the museum's courtyard with the Lorraine Motel marque sign on one side and the balcony where Dr. King was shot on the other. They prepare for a transformational museum experience inside they will not forget. Through its interactive and immersive historical and contemporary exhibits from slavery to Black Power, from voting rights to immigration, from Jim Crow to Dr. King's last days at the Lorraine Motel, the museum examines civil and human rights issues (then and now). Visitors come to learn and engage in civil rights history to better understand how this history impacts them today.
The museum provokes thoughtful debate with its public forums, book talks, distinguished speakers, and one-on-one conversations with civil rights icons and new movement makers. Educators bring their students because they're convinced that the civil rights lessons from the past will impact the soon-to-be leaders of the future.
Thousands come to march, demonstrate, die-in, sing, speak out, and stand up in solidarity to fight for positive social change. It's the Power of Place, where history happened and is happening!
A Smithsonian Affiliate and an internationally acclaimed cultural institution, the Museum is recognized as a 2019 National Medal Award recipient by the Institute of Museums and Library Services (IMLS), the top national honor for museums and libraries.
It is a TripAdvisor Travelers' Choice Top 5% U.S. Museum, USA Today's Top 10 Best American Iconic Attractions; Top 10 Best Historical Spots in the U.S. by TLC's Family Travel; Must See by the Age of 15 by Budget Travel and Kids; Top 10, American Treasures by USA Today; and Best Memphis Attraction by The Commercial Appeal and the Memphis Business Journal.
Plan at least two hour for the self-guided museum experience. The museum is closed every Tuesday.
Amenities ▲ Meeting Space ▲
Facility Amenities
General Information

Accessible
Family-Friendly

Neighborhoods
Parking

Parking Lot
Street Parking
Room
Sq. Feet
Banquet Capacity
Classroom Capacity
U-Shape Capacity
Reception Capacity
Ford Motor Company Theater