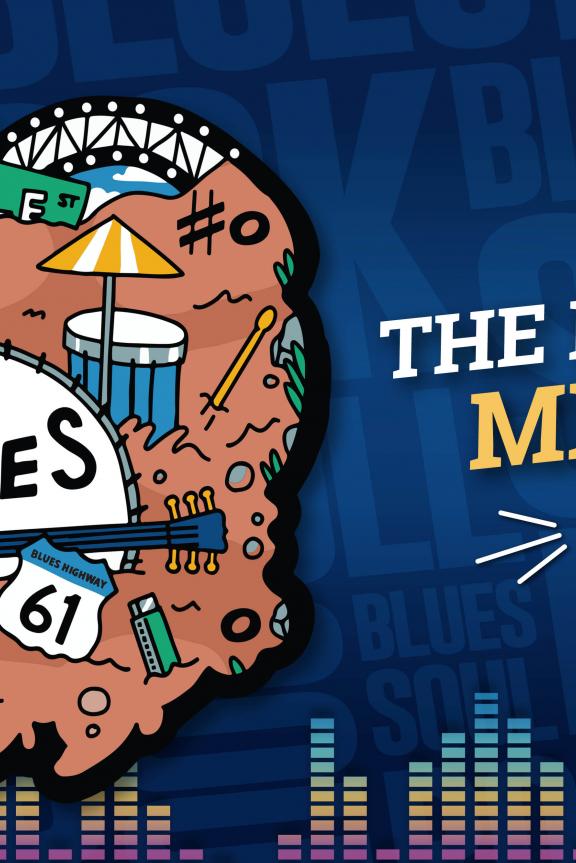 While Memphis isn't the birthplace of the blues, it is the genre's home. W.C. Handy launched the blues into the mainstream when he published the first blues song, "Memphis Blues," in 1912.  Ever since, Memphis has been a hub for the genre and its practitioners. 
Blues was born of the folk music heard on farms and fields across the delta of "Big Muddy" (the Mississippi River), which evolved into the genre's trance-like rhythm, its emotion-evoking "blues notes" and the call-and-response lyrics you can still hear in blues music today. After Handy published the first blues song, Beale Street became "The Home of the Blues," where legendary musicans, including B.B. King, Furry Lewis, Howlin' Wolf and so many more, came to cut their teeth and perform while also recording in Memphis. 
WHERE TO GO NEXT 
All points of interest below are mapped from the Memphis Rock 'n' Soul Museum, just steps from the bollards and FedExForum.
Walk 2 minutes
Beale Street
You're standing just a few feet away from Beale Street, one of America's most iconic streets, where the likes of B.B. King, Memphis Minnie, Memphis Jug Band, Furry Lewis and other talents emerged, helping to popularize the blues genre. 
Get Directions
Walk 15 minutes
Blues Foundation's Blues Hall of Fame
Discover the singers, songwriters and instrumentalists who made the genre an international sensation at the Blues Foundation's Blues Hall of Fame.
Get Directions
Walk 2 minutes
Backbeat Tours
Take Backbeat Tours' Mojo Tour to learn the history of Memphis music, featuring the blues and its influence on other genres. 
Get Directions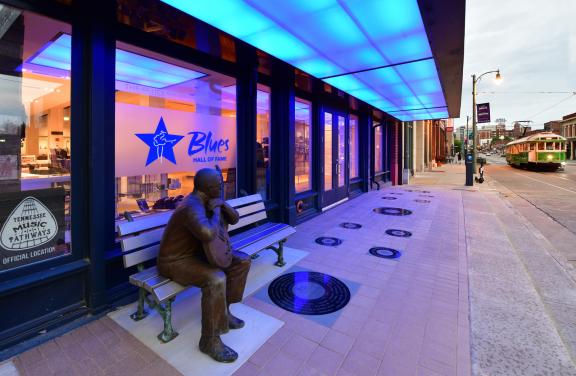 Andrea Zucker
THE BLUES
Explore the people, stories and places behind the bollard art outside FedExForum. Use this slider to sneak a peek at everything blues-related, from the art itself to local points of interest.