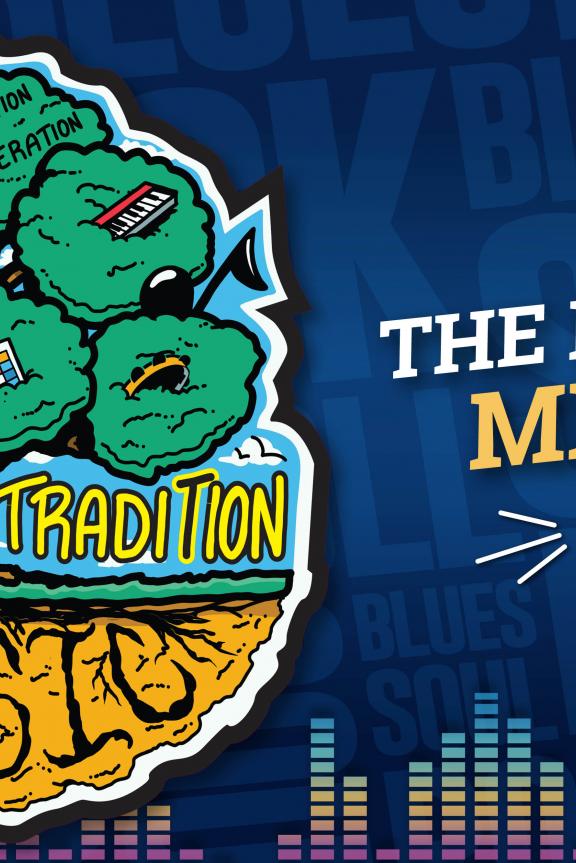 Memphis music is a family tradition. Rufus Thomas' daughter, Carla Thomas, had her first hit (a duet with her dad!) at Stax Records when she was only 17 years old. Boo Mitchell won 2015's Best Album of The Year Grammy Award for engineering "Uptown Funk" at Royal Studios, a recording studio his father Willie Mitchell founded, and where the elder Mitchell recorded hits by Al Green and Ann Peebles. Rodd Bland, son of blues legend Bobby Blue Bland, is a local drummer playing on Beale Street regularly. Grammy-winning saxophonist Kirk Whalum is uncle to Kortland, Kameron and Kenneth, all who have succesful music industry careers. And producer Jazze Pha is the son of James Alexander of The Bar-Kays. 
WHERE TO GO NEXT 
All points of interest below are mapped from the Memphis Rock 'n' Soul Museum, just steps from the bollards and FedExForum.
Drive 9 minutes
Royal Studios
Drive by Royal Studios, where Memphis music icon Willie Mitchell honed soul greats including Al Green and Ann Peebles. Today, Mitchell's son, Lawrence "Boo" Mitchell, follows in his father's footsteps. In fact, Boo has recorded artists from his own son, Uriah, to Bruno Mars. 
Get Directions 
Walk 6 minutes
Bobby "Blue" Bland Statue
Visit the Bobby "Blue" Bland statue at the corner of South Main Street and Martin Luther King, Jr. Avenue. The "Lion of the Blues" is remembered for his booming, passionate vocal style, which greatly influenced R&B and soul music. Today, you can find Bobby's son Rodd Bland building upon his father's music legacy, playing drums with bands around town. 
Get Directions
Drive 9 minutes
Stax Museum of American Soul Music
Discover "soul music's greatest house band," The Bar-Kays, at the Stax Museum of American Soul Music. Bar-Kays' Bassist James Alexander is the only original member still performing with the band. Now, Alexander's son, Phalon "Jazze Pha" Alexander, keeps the family tradition going as a hip-hop producer, rapper and songwriter. 
Get Directions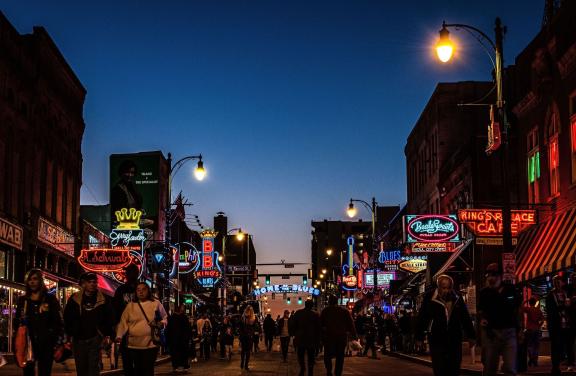 Phillip Van Zandt
THE ART
Use this slider to explore the genres of Memphis music: Blues, Soul, Rock 'n' Roll, Hip-Hop, Gospel and Jazz. Each genre is embodied by a boldly painted bollard on the FedExForum plaza just off Beale Street. Click through to each genre to find related artists, recording studios and stories, each of which are also reflected in unique art pieces outside of FedExForum.