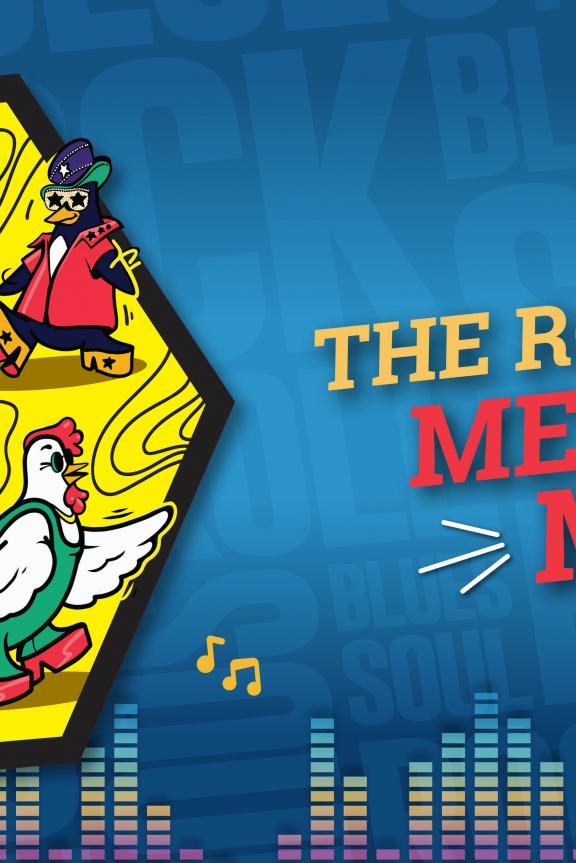 With hits including "Walking the Dog" and "Do the Funky Chicken," singer, songwriter, DJ and dancer Rufus Thomas was one of the most influential entertainers to come out of Memphis. 
Thomas had both the first hit for Sun Records (with "Bear Cat") and for Stax Records (with "Cause I Love You," a duet with his daughter Carla Thomas).
Beginning his career as a dancer, Thomas would go on to make several hit dance songs that would influence pop culture, and elements of the hip hop genre. Among them are the "Funky Penguin," the "Funky Chicken," "The Dog" and the "Push & Pull." 
WHERE TO GO NEXT 
All points of interest below are mapped from the Memphis Rock 'n' Soul Museum, just steps from the bollards and FedExForum.
Walk 2 minutes
Handy Park and Rufus Thomas Blvd.
Walk down Beale Street to Handy Park, where you can pose with a plaque commemorating Rufus Thomas. Standing on Beale, you'll find a small road just off the park named for the globally beloved singer.  
Get Directions
Drive 9 minutes
Stax Museum of American Soul Music
One of Stax Records first artists, Rufus Thomas recorded his biggest hits with the label. Learn about Thomas' career and see some of his signature costumes at the Stax Museum of American Soul Music. 
Get Directions
Walk 10 minutes
WDIA Sign
Head over to Union Avenue, where you'll see the neon WDIA sign still hanging over the station's original studio. Rufus Thomas worked as a DJ for the groundbreaking station in the 1950s.
Get Directions
Drive 3 minutes
Sun Studio
Before recording at Stax, Rufus Thomas cut his first records at Sun Studio. Tour the studio where Thomas, B.B. King, Howlin' Wolf and others got their starts.
Get Directions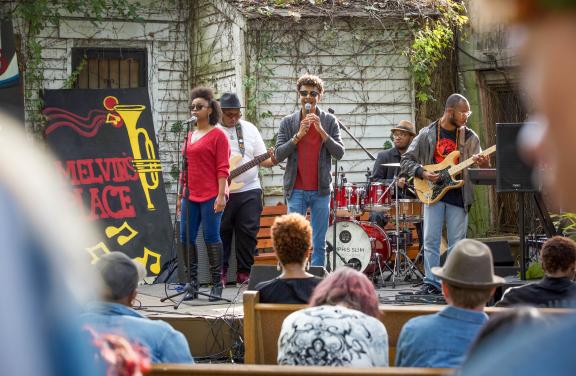 SOUL, FUNK AND R&B
Explore the people, stories and places behind the bollard art outside FedExForum. Use this slider to sneak a peek at everything soul-, funk- and R&B-related, from the art itself to local points of interest.