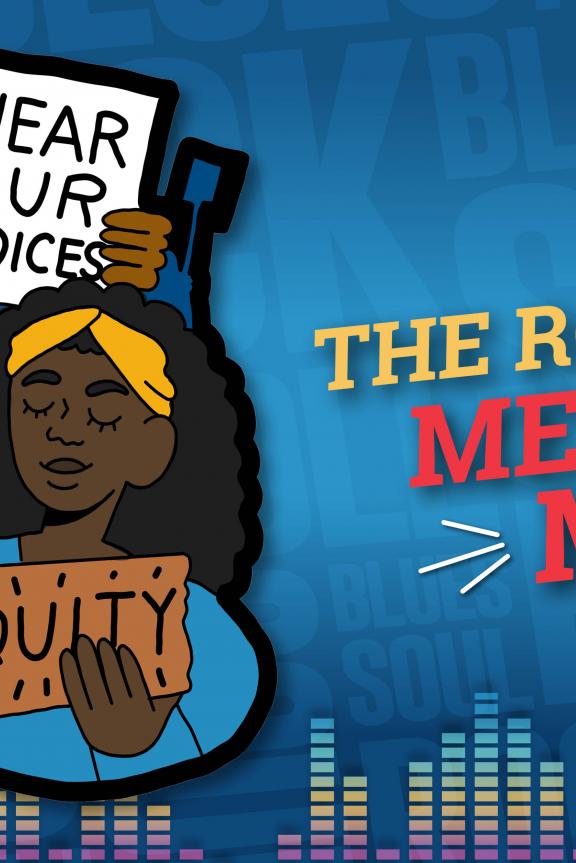 Memphis has been shaped by its civil rights history, and that crosses over into its music tradition. Artists including Isaac Hayes and The Staple Singers used their music to inform and influence listeners on civil rights and social issues of their time.  
After the assassination of Dr. Martin Luther King Jr. in 1968, Stax Records Vice President Al Bell encouraged artists on the label to create a relationship between their art and the civil rights movement. The result was songs like The Staple Singers' "Respect Yourself" and Johnnie Taylor's "I Am Somebody." Today's Black Lives Matter movement has inspired current Memphis artists like Mononeon, Marco Pave and others.
WHERE TO GO NEXT 
All points of interest below are mapped from the Memphis Rock 'n' Soul Museum, just steps from the bollards and FedExForum.
Walk 6 minutes
I AM A MAN Plaza
Just a few blocks from Beale, I AM A MAN Plaza honors the protestors of the pivotal 1968 Memphis Sanitation Workers Strike. Observe the I AM A MAN sculpture, which lists those who participated in the historic strikes.
Get Directions
Walk 11 minutes
National Civil Rights Museum
The site of Dr. Martin Luther King, Jr.'s assassination, the Lorraine Motel, was once a popular layover and hangout spot for area musicians. Now, it houses the National Civil Rights Museum. Take a comprehensive tour examining civil rights history – from slavery to the Civil Rights Movement of the 1960s to social justice today.
Get Directions
Drive 9 minutes
Soulsville, USA
Experience the impact of Soulsville. Artists from the neighborhood's Stax and Royal Studios were among the most influential figures setting social issues to music. 
Get Directions
Drive 7 minutes
Slave Haven Underground Railroad Museum
Tour Slave Haven Underground Railroad Museum to explore the early roots of resistance in Memphis. On-site, ask founder Elaine Lee Turner about her family history of civil rights-era activism. 
Get Directions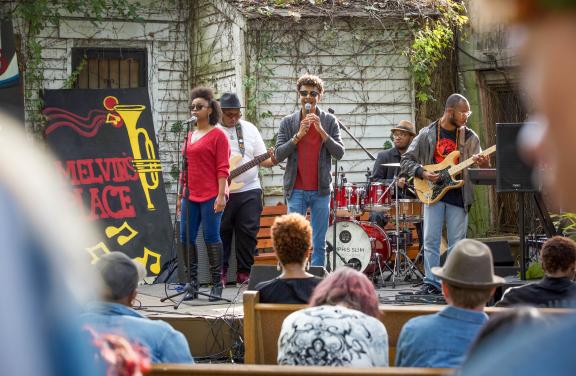 SOUL, FUNK AND R&B
Explore the people, stories and places behind the bollard art outside FedExForum. Use this slider to sneak a peek at everything soul-, funk- and R&B-related, from the art itself to local points of interest.