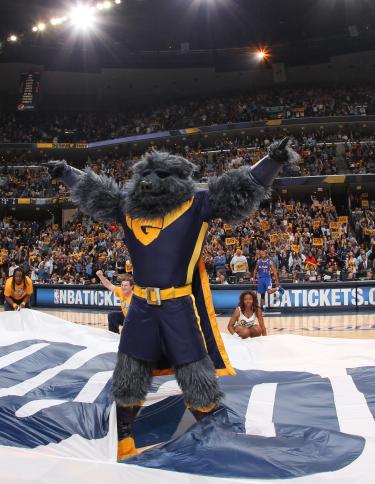 Memphis is a basketball city — the kind of place where University of Memphis games prompt de facto holidays. Where NBA alum/native son Penny Hardaway coaches his alma mater. Where a young NBA (National Basketball League) franchise can win ardent fans and playoff games with a soul-deep scrappiness we call grit and grind, and superstars like NBA All-Star Ja Morant make basketball history. These are just a few of the reasons ESPN The Magazine named the Memphis Grizzlies the best overall professional sports franchise a few years back.
So when the Grizz bring their game to the FedExForum in Downtown Memphis, the city actually vibrates. (The vibration is, in fact, a combination of the team's drumline and fan clamor, but we'll get to that in a moment.) For now, what you need to know is this: Grizzlies games amplify Memphis with an energy that's contagious. That makes it easier than ever for visitors to feel at home here, especially when you follow a winning weekend itinerary like this: 
Friday: Warm up on South Main
Check into your hotel. You'll find several hotels within walking distance of FedExForum and Beale Street. Or, opt for new boutique properties in the adjacent South Main Arts District. Central Station and ARRIVE Memphis are stylish accommodation choices along South Main. Both put you within 0.8 miles of FedExForum and Beale Street while giving you easy access to the National Civil Rights Museum at the Lorraine Motel, fully interactive with A/V kiosks and a moving view to the room where Dr. Martin Luther King Jr. spent his last night.
Hungry? Thirsty? Drop in anywhere that suits you. There are tons of places to fuel up during your Memphis Grizzlies weekend in Memphis. Check out the South Main Dining Guide for a list of restaurants. A few ideas — hearty and flavorful dishes at South of Beale or dumplings and wings at Good Fortune Co. Don't leave South Main without playing a song on the Earnestine & Hazel's jukebox.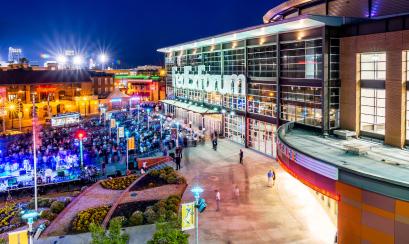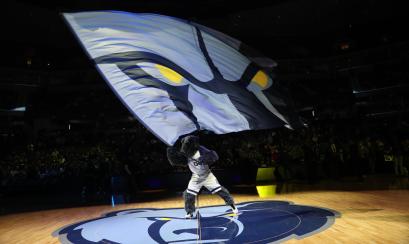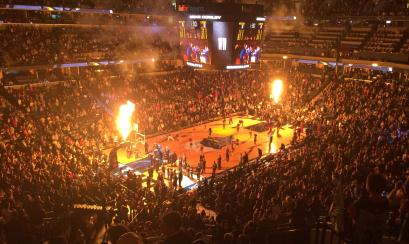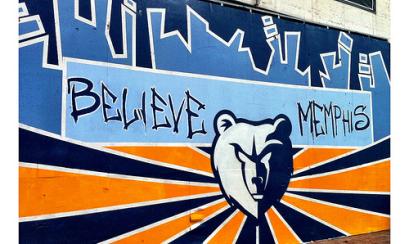 Saturday: GAME DAY
Get your (coffee) grind on at Comeback Coffee up the street — they serve biscuit sandwiches most weekends — or start with breakfast and fresh coffee at By The Brewery. 
Then, make your game plan: FedExForum neighbors up to the Memphis Rock 'n' Soul Museum, a Smithsonian affiliate that tells the complete Memphis music story — from Elvis to rappers Three 6 Mafia. A free shuttle runs from the Rock 'n' Soul to Elvis Presley's Graceland. 
Or, drive just north of Downtown Memphis to golf at Mirimichi, transformed under its previous owner, Justin Timberlake, into one of the best courses you can play in Tennessee. Want to get a few swings in without tackling a cross? Head east to Memphis' brand new Topgolf facility that features 70+ hitting bays that are also heated. Back Downtown, enjoy Mississippi River views from the top of the Bass Pro Shops at the Pyramid. 
You'll know it's time to head to the Forum when you hear the drumline — the Grizzline — kick in, their beats punctuating the sounds lilting over from Beale Street. Fans burst onto the plaza wearing Grizzlies capes, waving team flags and towels and shooting hoops at inflatable courts. Silky O' Sullivan's is a popular spot among locals to go to before and after the game. When FedExForum's doors open, the energy rushes inside in a wave of blue and gold.
This is Grizz Nation, and for the next four quarters, you're part of it. So sit back (not really — this is more of a jump-up-and-cheer crowd) and watch the Grizzlies do what they do best: grit and grind their way on the court right into the hearts of those watching. 
FedExForum, aka "The Grindhouse," is a world-class arena and the home of the Grizzlies. Between the Grizz Girls, crazy-fun halftime entertainment and multi-time Best NBA Mascot winner Grizz, there's much going on besides the competition on the court. Plus, it's home to some of the nation's best arena food! FedExForum goes way beyond the usual hot dogs and burgers for some local flavor to enjoy during games. Concessions offer local options, including Ghost River beer, pork barbecue nachos from the Rendezvous, pizza from Slim & Husky's and much more.
With any luck, you'll have something to celebrate post-game. At least you'll have made some new friends. Beale Street's just a step away, and if anything enhances the street's magic, it's being there in a sea of triumphant Grizz fans.
Sunday mornings during basketball season, sports in Memphis shift to replaying last night's game over brunch. Downtown, funky Automatic Slim's welcomes you for mimosas, bloody marys and Southern decadence like fried chicken with homemade waffles. Before leaving Downtown, take a timeout on its eastern edge — The Edge, as it's known — for a tour of legendary Sun Studio followed by locally made craft beer at High Cotton Brewing Co. With any luck, High Cotton's "Baller" Brown Ale will be on tap — a spirited send-off to the home team. 
If You Go
If it's the last Friday of the month on South Main Street, expect crowds and a magnetic street-party vibe, especially between 6 and 9 p.m. This is South Main Trolley Night, a street-wide open house/happy hour. 
Need lunch or dinner ideas for Saturday? For barbecue, go old-school at Charlie Vergos' Rendezvous or new-school at Central BBQ.
Should you go for the observation deck at Bass Pro Shops at the Pyramid, be prepared for a $10 cover charge. It's worth it. 
And regarding Beale Street on Friday and Saturday nights: At 9 p.m., a security checkpoint goes up, ensuring that guests coming onto the street are 21 or older. Minors already on the street at this time are permitted to stay, accompanied by a parent, until 11 p.m. After 11 p.m. Fridays and Saturdays, Beale goes 21 and up.