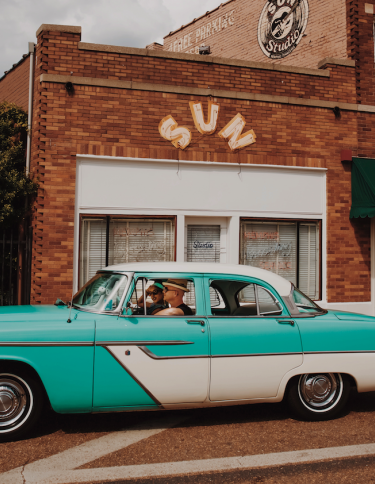 Once known as Auto Row, downtown and midtown collide in the historic Edge District. The epicenter of where the sound of rock 'n' roll was born is the focus of revitalization, dining, and drinks with a walkable neighborhood feel. Close your eyes and hear the sounds of automobiles roaring to life or the jam session of the Million Dollar Quartet through the immersive museums.
HISTORIC EDGE DISTRICT: AN OVERVIEW
Sun Studio, the birthplace of rock 'n' roll was opened in 1950 by Sam Phillips with the goal of capture the pure, raw energy of Beale Street. It was here where the first rock 'n' roll single was produced: Jackie Brenston and His Delta Cats' version of "Rocket 88".
In 1954, an unknown Elvis Presley, grabbed a mic and sang his heart out making Sun the most famous recording studio in the world.
Located just 600 feet west of Sun Studio, The Edge Motor Museum is Memphis' home to "American Speed" - an exhibit featuring the evolution of the American Sports car. The museum's location was known as Auto Row where car showrooms and maintenance shops once dominated the area.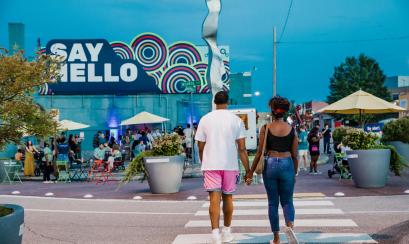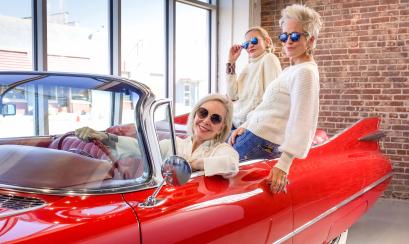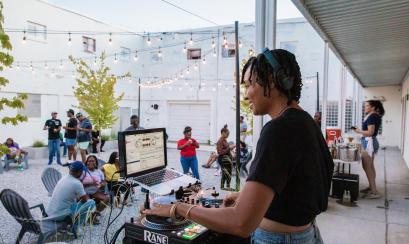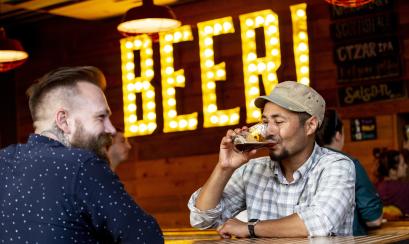 SUN STUDIO
The trailblazing recording studio that blended gospel, rockabilly, and soul to create the rock 'n' roll genre and birth the careers of legends like Elvis Presley, Johnny Cash and Jerry Lee Lewis while influencing thousands more music artists over the last 70 years. The iconic sounds come to life during a tour of the iconic Sun Studio.
 
HIGH COTTON BREWING CO.
Its name pays homage to to the brewer's southern roots. Grab a pint of their popular Scottish Ale or Chocolate Rye Porter and enjoy it in their charming taproom located in a historic old building. High Cotton doesn't serve food but grab a meal from any of the nearby restaurants and enjoy it at the brewery.
 
EVELYN & OLIVE
What do you get when you mix a gent from Kingston and a gal from Memphis? Delicious Southern Jamaican fusion. Now owned by a Jamaican couple, diners are still coming for the interesting menu combinations from jerk chicken wings to fried green tomatoes and catfish and grits.
Sabor Caribe
Ready for a taste of the Caribbean? Head over to Sabor Caribe and enjoy the only Venezuelan cuisine in Memphis. From delicious and gluten free arepas to dulce de leche and Nutella churros, you will definitely do a happy dance while you're eating.
EDGE MOTOR MUSEUM
The area once known as Auto Row is on "The Edge" of cool, with its own Edge Motor Museum, highlighting the rise and fall of the American sports car. Come up close and personal to the variations of the sports car throughout the decades from a Rocket 88 to a 1975 Bricklin.
EdGE ALLEY
The pimento BLT at lunchtime — buttermilk biscuit, pimento cheese, bacon, arugula and heirloom tomatoes  — may mean you are coming back for dinner for the bacon & black-eyed pea hush puppies with pickled veggies and spicy remoulade. Edge Alley is a restaurant and roasterie with acclaimed cocktails and coffee concoctions.
Inkwell
Dubbed "a dope cocktail bar", Inkwell has all the vibes in the Edge District complete with a large list of delicious cocktails, small bites, and a huge back patio to enjoy them on. You can always expect to hear good music here whether it's from their playlists or a DJ.
cHEF tAM'S uNDERGROUND cAFE
Comfort food that fuses Cajun staples with Southern favorites. Chef Tam's menu will shake up your idea of homestyle cooking. From innovative dishes such as her Peach Cobbler Nachos and Bayou Fries to plates that are more reminiscent of the soul food you know and love, any tastebud will be more than satisfied at this cafe.