Woodruff-Fontaine House Museum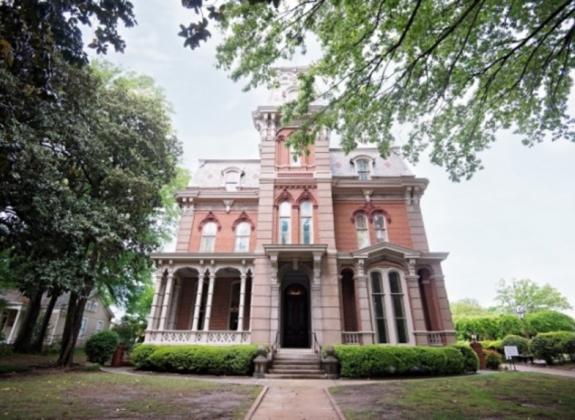 Rising from ancient magnolia trees, the Woodruff-Fontaine House stands as a reminder of an era long gone. Tour the French Victorian mansion and see how Memphis' first millionaires lived.
The house is a French Victorian mansion decorated as it would have been during the house's heyday. The Association for the Preservation of Tennessee Antiquities rescued the house in 1961 and restored it to its former splendor. Be sure to check out the museum shop.
Amenities ▲ Meeting Space ▲
General Information

Accessible
Family-Friendly

Neighborhoods
Parking
Room
Sq. Feet
Banquet Capacity
Classroom Capacity
U-Shape Capacity
Reception Capacity