Charlie Vergos' Rendezvous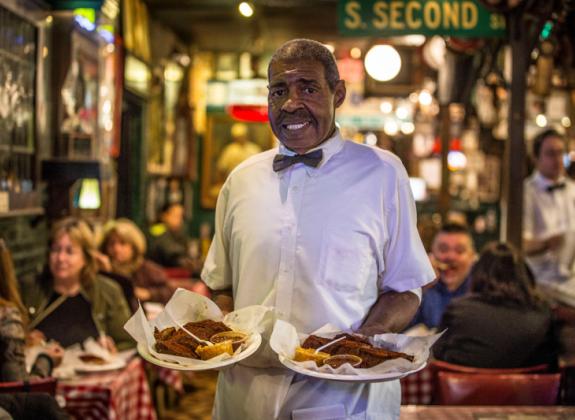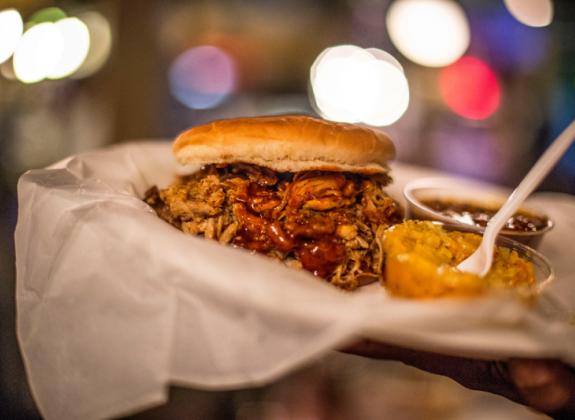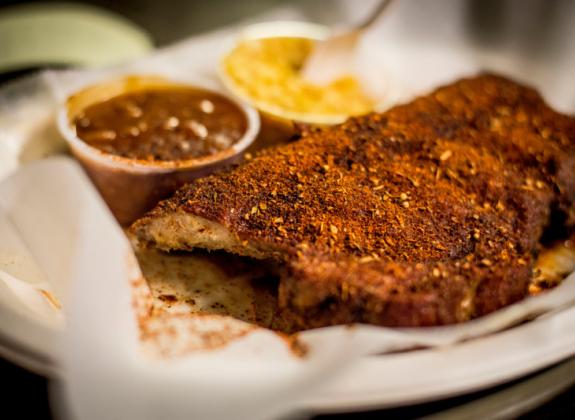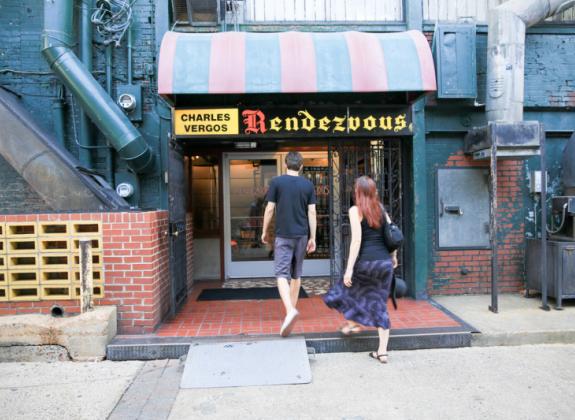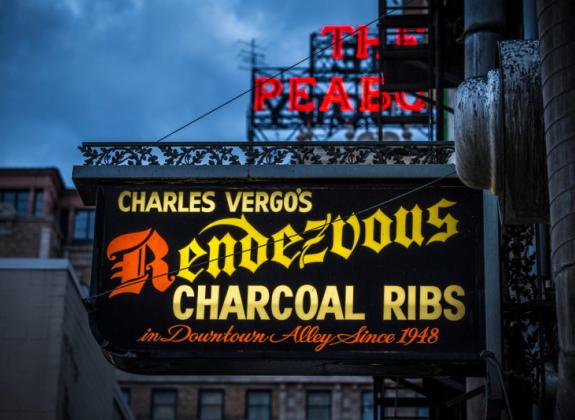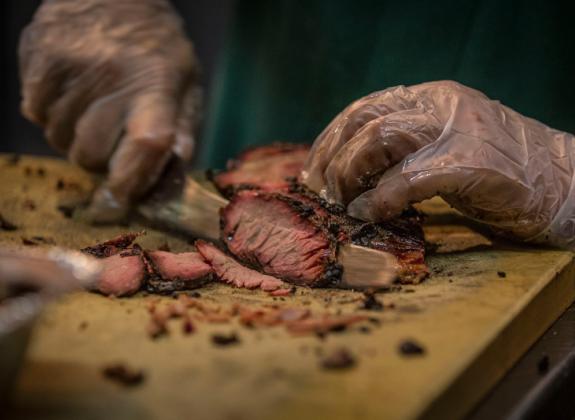 Location
52 S. Second St.
"Not since Adam has a rib been this famous" Charlie Vergos (owner)
In a town with over 100 barbecue shacks, you can expect Memphians to be bbq snobs. But when you ask locals where to go for great ribs, you can expect to hear, "Rendezvous." The Rendezvous has been serving up its unique style of barbecue since 1948 when the owner discovered a coal chute in the basement of his restaurant and decided to put his grilling skills to work. The rest is history.
Rendezvous is famous for its dry rub seasoning which makes them unique amongst other restaurants who serve ribs mopped with barbecue sauce. The atmosphere also makes it stand out from the crowd. Their history is plastered on the walls and the red and white checkered table cloths invite you in. The wait staff is also part of the package deal. These guys are staples having served diners for generations. It is located in Charlie Vergos' Rendezvous Alley located across the street from the Peabody Hotel Memphis. Just follow the sweet smoky smell to this barbecue anchor in downtown Memphis.
In addition to their variety of barbecued bites ribs, pork shoulder, beef brisket, lamb, chicken and shrimp, try their tasty appetizer plate of smoked sausage and cheese all seasoned with the famous Rendezvous spice mixture. They have awesome barbecue nachos (pork or chicken) that are piled high with smoked meat, cheese and spices. Top it off with a pitcher of cold brew and you're in hog heaven.
Can't make it downtown? They ship: www.hogsfly.com.
Amenities ▲
Covid-19 Availability
Cuisine
Facility Amenities

Full Bar
Outdoor Seating
Reservations Accepted

General Information

Family-Friendly
Hours of Operation
Tue. - Thu 4:30 - 10:30 p.m.; Fri. 11 a.m. - 11 p.m.; Sat. 11:30 a.m. - 11 p.m. Closed Sun. and Mon.

Group Information

Group Menu
Group Reservations Required

Meals Served
Neighborhoods
Parking