New and Upcoming Memphis Restaurants
Here's a running list of the new restaurants that have opened lately in Memphis, starting with the newest. 
For more great eats, be sure to check out the New Memphis Restaurants 2020 Guide, too.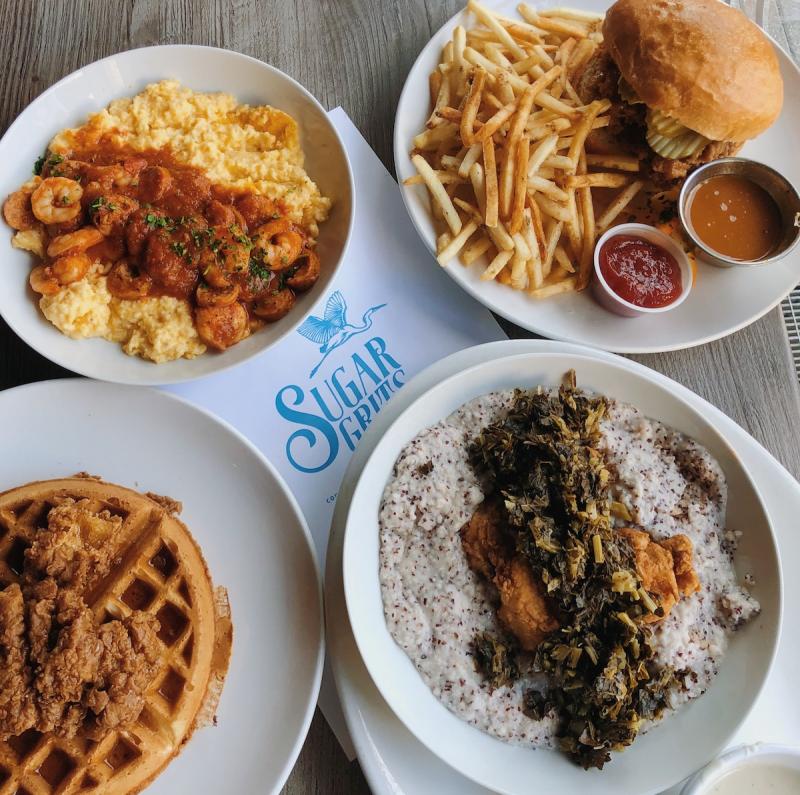 New Memphis Restaurants, Bars, and Coffee Shops 
New Cooper Young restaurant with burgers, sandwiches, and—soon, once they get their liquor license—handcrafted cocktails. 
Memphis Whistle Location: 2299 Young Ave.
Memphis Whistle Instagram
Wolf River brings its brisket and burnt ends to the Crosstown Concourse for the thrid Mid-South location. In the former "Next Door" space, the upscale casual spot has a full bar and a patio. 
Wolf River Brisket Crosstown Location: 1350 Concourse Avenue, Suite 165
Wolf River Brisket Instagram
This regional chain opens in the former Saucy Chicken spot in the Crosstown Concourse. More than just tender and fries, Abner's has chicken tacos, quesadillas, salads, and more. 
Abner's Crosstown Location: 1350 Concourse Ave.
Abner's Famous Chicken Instagram
Kelly English's latest venture is a Catalan-inspired restaurant in the former IRIS space off of Overton Square. (IRIS is moving to Laurelwood with plans to open around Easter or late Spring 2022.) Expect nods to the Spanish cocktail favorite—gin and tonics—and snacks in a stylish space. 
Panta Location: 2146 Monroe Ave.
Panta Website
This little pink shop on Broad Avenue is as cute and sweet as the boba and ice cream they serve. They even have a couple of vegan options!
Sugar Ghost Location: 2615 Broad Ave
Sugar Ghost Instagram
This Oxford-based chain opened a Memphis location in East Memphis this October. Normally we'd skip promoting the big chains but I know a lot of Memphians have enjoyed the original Big Bad Breakfast in Mississippi and are happy to see it come here. 
Big Bad Breakfast Location: 6450 Poplar Ave
Big Bad Breakfast Memphis Facebook page
OK, it's another chain, but it's of interest since it's replacing "Uncle Buck's Fish Bowl" restaurant inside the Bass Pro Pyramid. The bowling alley remains, but the menu features the burgers made famous by reality TV. Wahlburgers wild opened in September. 
Good Fortune Co. serves ramen, dumplings, craft cocktails, and Taiyaki ice cream in the South Main district. Read more about their handmade, super fresh Asian comfort foods and fun atmosphere—and see the food and drink menus here. 
Read the full I Love Memphis Blog Restaurant Feature on Good Fortune Co
Good Fortune Co. Location: 361 S. Main Street
Good Fortune Co. Instagram
This Bartlett breakfast spot specializes in biscuits and brunch items, including breakfast sandwiches, Benedicts, egg dishes, and more. They're full open 
Biscuits & Jams 901 Location: 5806 Stage Rd Bartlett, TN 38134
Biscuits & Jams 901 Instagram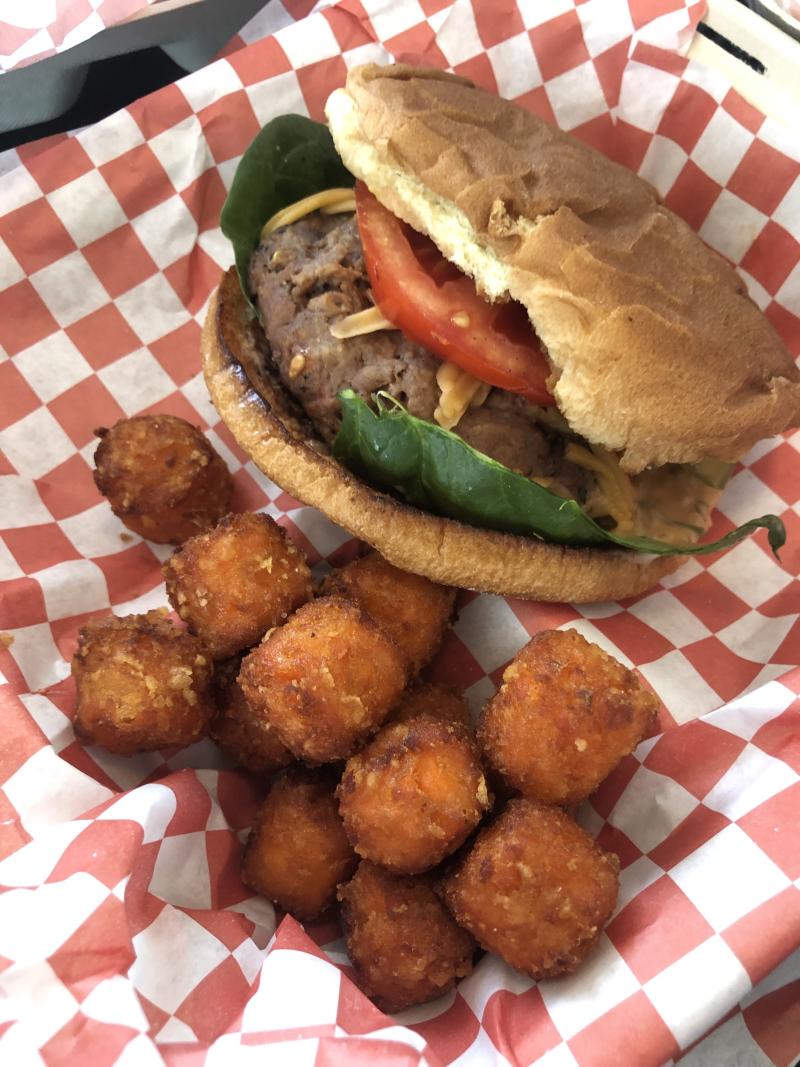 Tiger and Peacock is the indoor/outdoor rooftop bar and tapas restaurant at the Memphian Hotel in Overton that opened this summer. The upscale, eccentric decor, outdoor rooftop perch, craft cocktails, and flavorful small plates make this a unique happy hour or special occasion spot.
Read more about Tiger & Peacock on the blog.
Tiger & Peacock Location: 21 Cooper Street
Tiger & Peacock Instagram
The Paramount is an upscale eatery that opened in late July in downtown Memphis. It's open for dinner Tuesday thorugh Friday, and for brunch on Saturdays and Sundays The menu is eclectic, but has Southern and Cajun-inspired dishes. There's a full bar area with craft cocktails, too. 
The Paramount location: 265 S. Front Street.
The Paramount Instagram
Flame Ramen opened in late July in midtown. The Japanese noodle spot is already popular and busy thanks to Midtowners' insatiable ramen appetite. Order all kinds of ramen, appetizers, pork buns, and more. Open daily for dinner from 5:30 p.m. - 9 p.m.
Flame Ramen Location: 
Flame Ramen Instagram
The Memphis Zoo has heard your pleas, tired parents, and opened a coffee shop right inside the entrance to the Memphis Zoo. They have a surprisingly varied menu, with everything from regular coffee to espresso-based drinks to teas, smoothies, and even a few cocktails. They also carry biscuit sandwiches and baked goods.
Read more about Ancient Grounds on the blog.
Ancient Grounds Location: Inside the Memphis Zoo, 2000 Prentiss Place
Ancient Grounds Website
This spiffy little coffee shop makes the most of its historic building with stylish decor, a mural outside, and an old map of Memphis blown up and covering the whole wall. Stop in for quick coffee to-go or stay and savor a tasty frappucino-style frozen java drink. Crazy Gander is next door to The Brass Door (which has reopened) and opened in mid-June. They have snacks from local purveyors like Butterific Cookies. 
Crazy Gander Location: 150 Madison
Crazy Gander Instagram
Team Car Cafe is a bike shop / coffee shop combination next door to El Mero Taco off Germantown Parkway. They serve locally-roasted small batch coffee and espresso from Ethnos Coffee 901 and food (including sometimes breakfast tacos) from El Mero. There's bar seating and a few tables or you can grab coffee, pastries, or food to go. Team Car Cafe opened in mid-June.
Team Car Cafe Location: 8100 Macon Station Ste 101 
Team Car Cafe Instagram
After more than 20 years of experience in catering, Fabiola Francis decided to share her cuisine with the masses. The owner of Simply Fabulous Catering opened the restaurant this year. Open for breakfast and lunch on weekdays, you can go for breakfast foods, burgers, nachos, sandwiches, salads, wraps, fried catfish, and if you can believe it…more. You can order and pickup at the window, or have a seat inside. Check out the Facebook page for specials.
Fabiola's Kitchen Location: 1353 Jackson Ave.
Fabiola's Kitchen Facebook
Yes it's a chain, but this trendy Texas-based taco spot is so popular locally that their Memphis opening day broke company records and caused traffic angst in the now-hella-busy strip on Mendenhall in East Memphis. So I'll include them here. They're fast casual style and famous for their tacos, queso, cocktails, and spunky slogans.
Torchy's Tacos Location: 719 S. Mendenhall
Torchy's Tacos Website
This vegan restaurant opened in mid-June on Highland (just south of the Strip) serving up plant-based comfort foods like Beyond Meat smoked burgers, a pecan "meat" Philly, crispy cauliflower, and vegan wings. They had meat-free taco specials before their grand opening—here's hoping they bring that back, too. 
Plant Based Heat Location: 669 S. Highland St.
Plant Based Heat Website
Chef Steph Cook's famous amazing burgers are popping up in Cordova these days, with a new location inside of the Break-time Exxon at 101 S Houston Levee Road. Expect the same big flavors you know from Rawk N Grub, but in a smashed griddle burger style. They plan to open a standalone brick-and-mortar location in Memphis later this year. Follow on Instagram for their crazy burger specials, like the "Pig in the Mac" made with Tops BBQ and a fried Macaroni and cheese bun.
Rawk N Grub Side Stage Location: 101 S Houston Levee Road
Rawk N Grub Side Stage Instagram
Memphis finally has a dedicated cheese shop! Grey's Cheese in East Memphis offers dozens of cheeses, charcuterie, accoutrements, and wine. They also make cheeseboards to-go. If you want a snack after you shop, you can order flights and small plate specials at the bar, too!
Grey's Cheese Location: 709 S. Mendenhall Rd. 
Grey's Cheese Website
After years of culinary training and a successful food truck, Chef Precious Jones opened this sit-down spot in May. She serves up hot breakfast, lunch,and dinner with standout dishes like the wings 'n' waffles, burgers, sandwiches, quesadillas, fried seafood, and did we mention wings?
Fabulous Flavors Location: 2063 East Brooks Rd.
Fabulous Flavors Instagram
Raw Girls expands to their third location, this time it's a brick-and-mortar! The cute little shop is open on 2nd Street (next to Stix and Texas de Brazil) is open with plant-based to-go salads, soups, treats, and toasts, plus fresh-pressed juices, a full coffee bar, and wine. There's a small but stylish patio and a fun takeout window. The raw, vegan, and clean eating brand's food trucks in midtown and East Memphis will stay open.
Raw Girls Downtown Location: 150 Peabody Place. Suite. 118.
Raw Girls Facebook
The Instagram-ready ground-floor restaurant inside Overton Square's Memphian Hotel is open for dinner. The adjacent lounge is open for breakfast, coffee, and evening cocktails. Reservations are recommended.
Complicated Pilgrim Location: 21 Cooper Street (inside the hotel)
Complicated Pilgrim Instagram
The rooftop bar and lounge at the Hyatt Centric hotel on Beale Street opened in April. With unmatched views of the river, bridge, and downtown, with plenty of outdoor patio space to spread out and mingle. There's a full bar inside, with a menu of Southern-inspired small plates. Read more.
Beck & Call Location: 33 Beale Street (top floor of Hyatt Centric)
Beck & Call Instagram
CIMAS is a Latin-inspired restaurant on the ground floor of the Hyatt Centric hotel, which opened in April 2021. It's open for breakfast only from 7 a.m. to 11:30 a.m. daily with both light options (parfait, chia seed bowl) and bolder, heavier plates that would work for lunch or brunch like breakfast tacos and chilaquiles. They'll open for lunch and dinner starting on April 23.
CIMAS Location: 33 Beale Street (inside the Hyatt Centric)
CIMAS Instagram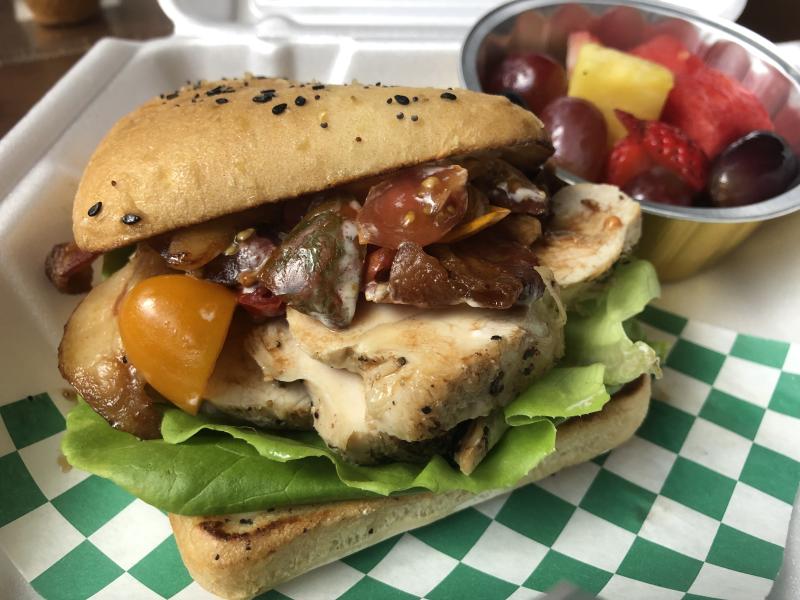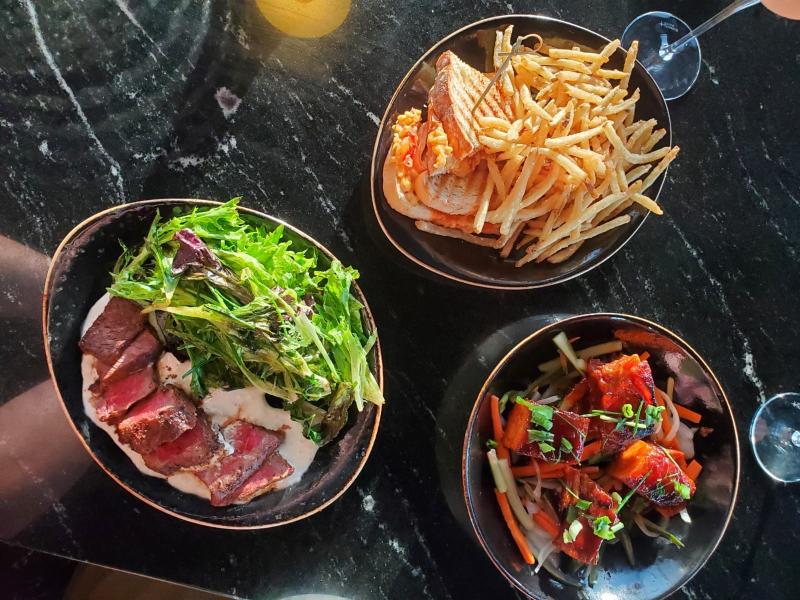 Don't be fooled by the name, Suga Mama SnoBalls offers a lot more than sweet treat snowballs—the menu is full of satisfying finger foods like tacos, nacho (including seafood nachos) and specials. The restaurant opened a second brick-and-mortar location this year on Shelby Drive.
Suga Mama SnoBalls Locations: 7041 E. Shelby Drive + 1717 E. Holmes Rd. 
Suga Mama SnoBalls Facebook
Remember Bluff City Law? A filming location for the Memphis-based law drama is now a pair of restaurants—Paramount and Backlot Sandwich Shop. The latter serves breakfast (think biscuit sandwiches) from 7 a.m. until 11 a.m., and after that, it's on with a large menu of sandwiches, bowls, and salads until 7 p.m. It's to-go only for now, and you enter on the MLK Ave. side. 
Backlot Sandwich Shop Location: 265 S. Front Street (enter on MLK) 
Backlot Sandwich Shop Instagram
This South Main stalwart moved next door to a larger location in the historic Ambassador Hotel building. They still serve all your SOB favorites like General Tso's cauliflower, burgers, and the Zaka Bowl. They're open for dine-in, takeout, and curbside. ICYMI, SOB opened SOB East in 2020 at 5040 Sanderlin in 2020, in the former Interim spot.
South of Beale ("SOB") Downtown Location: 345 S. Main
South of Beale Website
Parish Grocery moved from its location on Overton Park Avenue in Evergreen to the former Elwood's Shell's location in Cooper Young, in early April. (They opened for the first time in April 2020) Read more from the CA. The New Orleans inspired restaurant serves po-boys, étouffée, gumbo, and snow balls, plus they're hosting crawfish boils from time to time. They have an outdoor patio space and indoor seating.
Parish Grocery Location: 916 Cooper Street
Parish Grocery Website
This downtown cafe serves breakfast and lunch, including biscuit sandwiches, their version of avocado toast, pastrami on rye, matzo ball soups, and plenty of hearty salads and grain bowls. There are a couple of patio seats, and the interior is inviting and casual, with lots of natural light. Read more about By The Brewery, which opened March 30th, here.
By The Brewery Location: 496 Tennessee Street, Suite. 1 (on the corner)
By The Brewery Website
It's not a new place, but the haunted downtown dive reopened in early 2021 after rocky couple of years including a yearlong shutdown since March 2020. There are new owners, but don't worry—they didn't change the Soul Burgers, jukebox, atmosphere, or the ghosts. Read more about the bar's reopening here.
Earnestine & Hazel's Location: 531 South Main Street
Earnestine & Hazel's Facebook Page
This casual but cute bubble tea and poke spot opened their second location in the Memphis area this past March. (The original location is still open in Cordova.) Create your own poke bowl by picking proteins, veggies, and sauce, then choose from all kinds of flavors of bubble tea, rolled ice cream, and fruit slushes.
Poke World East Memphis Location: 575 Erin Drive
Poke World Website
City Silo opened a second location in Saddle Creek in Germantown in January 2021. The beautiful new space serves fresh, healthy foods for all dietary preferences, plus there's juice, espresso, coffee, and a bar with wine and beer. There's also a covered patio.
City Silo Locations: 7605 W. Farmington Blvd. #2 Germantown (original location 5101 Sanderlin) 
City Silo Website 
This all-day breakfast and brunch spot opened in early 2021 downtown on Second Street in the former Sleep Out Louie's. They have grit bowls, fried chicken, sandwiches, and biscuits. 
Sugar Grits Location: 150 Peabody Place Suite 111
Sugar Grits Facebook Page
This well-appointed East Memphis spot is part tasting room, part restaurant. Built for wine lovers, there's a spacious bar and lounge area. They host pop-up dinners and have their own menu with charcuterie, shrimp and grits, poutine, and more. Open Monday through Saturday, 3 p.m. - 10 p.m.
Hen House Wine Bar Location: 679 S Mendenhall Rd
Hen House Wine Bar Website 
The news Memphis brewery to join the scene, Hampline Brewing has a small taproom off of Broad Avenue (sort of behind the Rec Room) and a patio for you to sample their craft beers. 
Hampline Brewing Location: 584 Tillman Street, Suite 1
Hampline Brewing Website
Dory is a farm-to-table restaurant from Chef David Krog and his wife Amanda. The cozy spot on Brookhaven Circle uses locally-sourced ingredients with menus made daily depending on what's fresh and available. They're open for dine-in dinner reservations Thursday through Saturday, as well as family-style takeout meals. 
Dory Location: 716 W. Brookhaven Circle
Dory Website
Salt &Soy is an Asian-influenced noodle and sushi small plates / tapas restaurant that opened in the former Lucky Cat location on Broad Avenue. They have a full cocktail menu and a spacious patio. They're open Tuesday - Saturday from 5 p.m. until 10 p.m. and the upstairs cocktail lounge is open from 10 p.m. until midnight.
SaltSoy Location: 2583 Broad Ave.
Memphis + Mid-South Restaurants Opening soon:
Tonica, a Spanish-inspired restaurant focusing on gin and tonics will open a block away from ECCO on Overton Park, with the same owners. 
Main Squeeze Juicery plans to open this fall at The Lake District in Lakeland. They'll have cold-pressed juices with local ingredients, plus wraps, salads, and healthy breakfast options. 
Got restaurant news or updates?