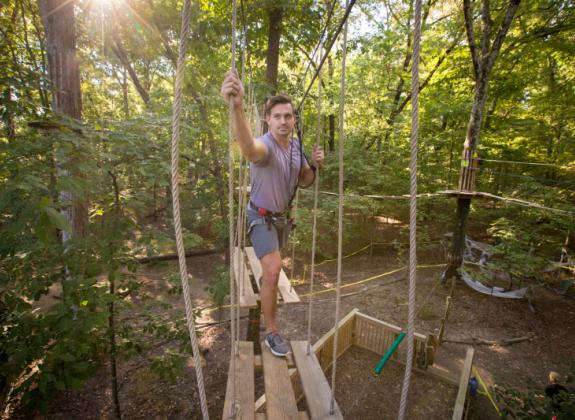 Location
500 N. Pine Lake Dr.
So much more than just zip lines, Go Ape Shelby Farms is set within a gorgeous pine forest and borders Pine Lake, one of the park's 20+ bodies of water. The course includes, 41 exciting crossings like the Log Swing, High Tibetan Bridge, Flying Carpet, 2 Tarzan swings and 6 zip lines, 5 of which take you soaring across Pine Lake.
$38 ages 10-17 and $58 ages 18+. Plan for 2-3 hours of adventure. Opening times vary, so please check in advance.
Amenities ▲
Facility Amenities

Guided Tours Available
Reservations Accepted

General Information
Neighborhoods