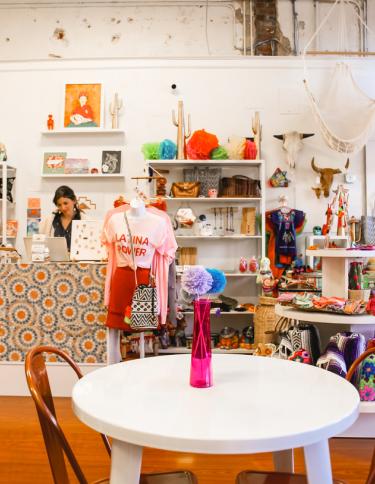 No matter your style profile, the burgeoning South Main District is the place for you. From fashion, to art, to jewelry, this eclectic neighborhood offers a wide variety of boutiques, galleries and stores that make this a true Memphis shopping destination.
South Main Boutiques
Find artwork and wares from local artists and makers at Stock and Belle. This eclectic shop features clothing, jewelry, Memphis-themed wall art and home décor and so much more.
Grab a fabulous gift for that special someone, or even for yourself, by smelling the candles at Downtown Candle Company. They specialize in eco-friendly candles that are hand-poured, pure artisanal soybean wax with cedar wicks, and exclusively selected essential oils.
 
Stop by Book Juggler to get your hands on unique gifts and locally made wares. This book shop offers new and used books, as well as books from and about the area.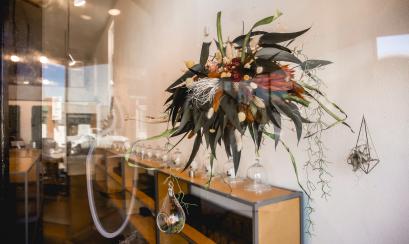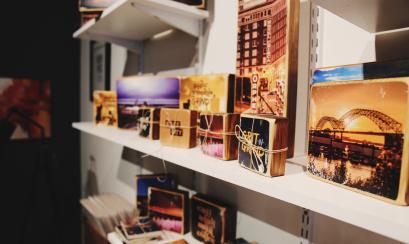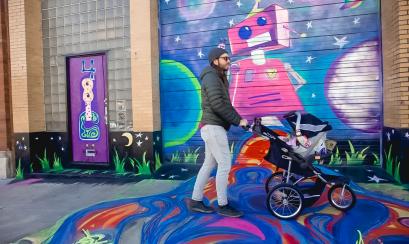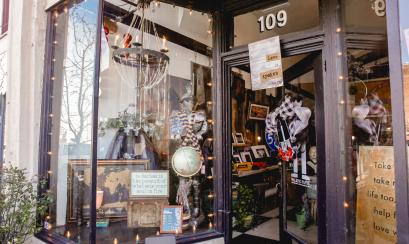 Are you a spiritual seeker? The Broom Closet is Memphis' one-stop-shop for magickal and metaphysical supplies. Stop in for a Tarot reading and grab your favorite oils, incense and spell kits while you're there.
If you're looking for unique décor for your home, Walking Pants Curiosities is the place for you. This hodge-podge of artwork, photography and home décor offers exclusive Memphis-made pieces you can't find elsewhere.
 
Browse a wide array of regional produce, meats, prepared goods and crafts at the Memphis Farmers Market. Every Saturday morning, April through October, you can support local Memphis farmers and artisans. Past markets have included items like creamy pimento cheese from Tom's Tiny Kitchen, mouthwatering Angus steaks from Claybrook Farms, homespun clay pots from Moon Mama Pottery, arugula from Gracious Gardens and much more. Follow Memphis Farmers Market on social media for updates on this year's vendors. 
South Main Art Galleries
Paintings, pottery and photography, oh my. Brighten up your life with a piece of artwork from a South Main gallery or shop.
 
From paintings to furniture, Edge Gallery is one of the most popular and unique galleries in town. Owner and local artist Debra Edge stocks the gallery with her own folk art and colorful styles, as well as similar pieces from local and regional artists. The Sue Layman Designs gallery focuses on exceptional contemporary works that are sure to wow you. Immerse yourself in different cultures and international artistic expression at Urevby Contemporary. Joy Smith Gallery celebrates African art and colorful, authentic woven fabrics. About a block off South Main, you'll find the Jack Robinson Gallery (on Front St.). Glance through the famed photographer's collection of celebrity portraits. From artists and models to athletes and music legends, you can pick out your favorite prints to take home.
For more information on the shops, history and arts of South Main, click here.