Memphis is full of tasty treats and delicious eats, and it might be hard to decide which of the best restaurants in Memphis you've got time for. If you don't have much to spare, these are the top 10 items we think you have to try before you leave the Bluff City.
BREAKFAST
1. Brother Juniper's
A hearty breakfast can be found in East Memphis, near the University of Memphis, at Brother Juniper's. The San Diegan, a bed of home fries topped with portabellas, feta, cheddar, bacon and tomatoes, is a favorite of Food Network star, Rachael Ray, visitors and locals alike. 
2. Gibson's Donuts 
If you like your breakfast to fall a little more on the sweet side, go no further than Gibson's Donuts. Their signature flavor, maple bacon, is delicious morning, noon, or night, and since Gibson's is open 24/7, you'll always be able to assuage your donut craving. Famed Food Network star Alton Brown goes to Gibson's every time he's in town. Brown said Gibson's is one of two of his favorite things to eat on the TV series "The Best Thing I Ever Ate."
3. Sunrise Memphis
A fast casual spot that specializes in classic breakfast favorites and house prepared artisan meats. Sunrise Memphis is best known for its fluffy biscuit sandwiches. Get the "dirty south" topped with pimento cheese, fried green tomato, and sunrise sauce for a true taste of the south.
For weekend breakfast and brunch, you might find lines at Brother Juniper's and Sunrise. They're worth the wait, but check this list for 80 more recommendations for a melt-in-your-mouth Memphis breakfast or brunch.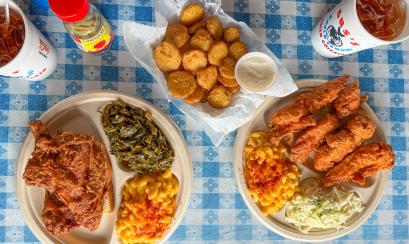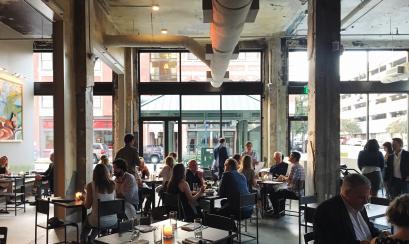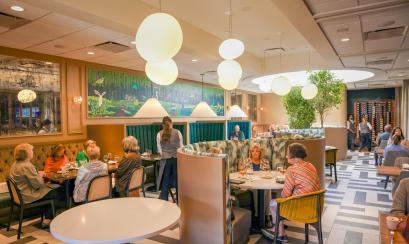 DINNER
6. Catherine & Mary's
From James Beard Nominated Best Chefs: Southeast Andy Ticer and Michael Hudman, Catherine & Mary's fuses Southern ingredients with the loving, delicious culinary traditions of the chefs' Tuscan and Sicilian grandmothers. The rigatoni with maw maw's gravy is a classic staple along with their delectable cocktails. Enjoy dessert with an espresso martini (one of the best in the city).
For a spirited night out in Memphis, check out our favorite happy hours and local bars.
7. Restaurant Iris 
Chef Kelly English is known for the big, bold flavors of the Louisiana Gulf, mixed with a little Memphis grit and charm. His flagship concept, Restaurant Iris, and his signature surf 'n' turf dish, exemplify his unique cooking style. Chef English stuffs a NY strip steak with fried oysters, tops it with a creamy bleu cheese sauce and serves it on top of a huge mound of potato bacon hash.
8. Porch & Parlor
Rated as the best steakhouse in Tennessee by Yelp, Porch & Parlor is one of the newest restaurants taking over the Memphis food scene. Some of the best prime cuts of meat can be found here, best paired with their Southern-style sides. Order the butcher's bacon rack for the table and take turns hand-cutting pieces of various flavors of bacon to try.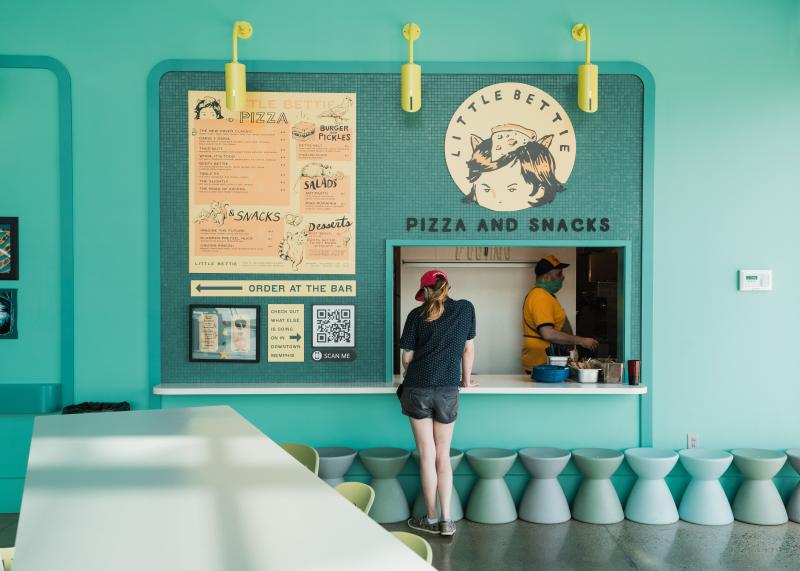 SNACKS
9. Wiseacre Taproom 
Traversing the Bluff City can be thirsty work, and if you find yourself parched near Midtown or Downtown Memphis, check out two Wiseacre taprooms or one of Memphis' many breweries. The Tiny Bomb American Pilsner is our personal favorite and is brewed with German and American malt and local wildflower honey. Hungry for more? Try a pizza from Little Bettie located in Wiseacre's downtown brewery.
Wiseacre is one of Memphis' many craft breweries. How many have you visited?
10. Muddy's Bake Shop 
If your sweet tooth is about to knock you down, check out Midtown Memphis' cute and quirky bakery, Muddy's Bake Shop, in the Broad Avenue Arts District. While all of Muddy's offerings are delicious, it's always difficult to bypass the aptly-named Prozac cupcake: a moist chocolate cupcake topped with rich, creamy chocolate frosting.