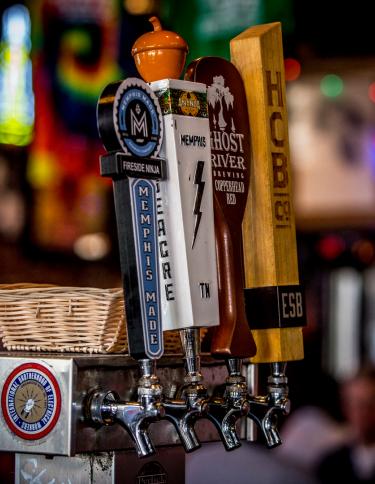 Craft beer is hoppin' in Memphis. Our artesian wells produce the crisp water that has been filtered for 2000 years to help create some of the best craft beer in the world. With onsite brew tours and tastings, plus serving locations around Memphis, our small batch breweries have proven to be just as robust and flavorful as the city itself.
THE BUBBLY ON MEMPHIS BREWERIES
827 S Main St, Memphis, TN 38106
The saying "great water makes great beer" is what inspired Ghost River Brewing to set up shop n 2007 and never look back. Now, over 10 years later, Ghost River beer continues to get its foundation from water that has trickled through the Wolf River into the Ghost River wetlands and finally into the Memphis Sands Aquifer. Through this long journey, the water becomes soft, mineral free and ripe for beer making.
Ghost River has three beers available all year - Golden Ale, Copperhead Red and Glacial Pale Ale. Depending on the season, you can also find an additional beer added to their stacked lineup.
The award-winning Copperhead Red goes great with anything off the grill, especially hamburgers or steak. Originally brewed exclusively for the Memphis Redbirds, this caramel, malty-flavored beer was the winner of the 2011 Great American Beer Festival Silver Medal and is now available at dozens of locations around the city.
2783 Broad Ave, Memphis, TN 38112 and 398 S. B.B. King Blvd., Memphis, TN 38126
Owners and brothers, Davin and Kellan Bartosch, are living the dream. Their small taproom and brewery on Broad Avenue makes beer on a 20 BBL JV Northwest Brewhouse (aka the finest American made brewing equipment). Their taproom also has the distinction of being the first craft brewery in Tennessee to can its beer.
Wiseacre gives tours on Saturdays at noon through reservation. Tours last about 45 minutes, are capped at 40 people, and are first come, first served. $10 gets you a 45-minute in-depth tour and a take home taster glass.
While there, try the Tiny Bomb, an American Pilsner that is made with German and American pilsner malt and spiked with local wildflower honey. Tiny Bomb is another Great American Beer Fest winner, after taking home the bronze medal at the 2014 competition. Another favorite is their Ananda IPA (Indian Pale Ale), a velvety textured brew with notes of citrus. In addition to their classics, Wiseacre also offers a rotating menu of seasonal beers to try during your visit.
Learn more about Wiseacre's taproom hours and plan your visit.
Pro Tip: Wiseacre doesn't accept cash, so make sure to bring a debit or credit card.
2120 Madison Ave, Memphis, TN 38104
Not only is the food at Bosco's is excellent, but this Overton Square restaurant is well known for its fantastic beer selection. Bosco's brews have taken home plenty of awards for their brews. So make sure to try the Flaming Stone which won Silver at the Great American Beer Festival or the Bombay IPA, 4-Time Real Ale Festival Medal winner. You can also pair one of their seasonal beers with your brick oven pizza or cedar plank salmon. Bosco's offers beer samplers for about $10 for 2 oz. samples of every beer on the menu. 
Not only does Bosco's have delicious beer and pizza, but it's also one of the hottest brunch spots on Sunday. Enjoy live music by Joyce Cobb as you enjoy the breakfast menu that includes hot chicken and waffles, andouille and chicken hash or creme brulee french toast from 10:30 a.m. to 3 p.m. (reservations are recommended).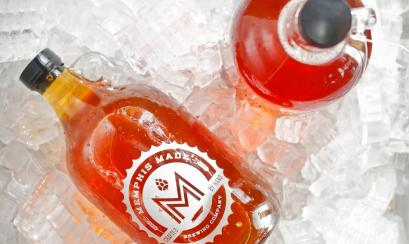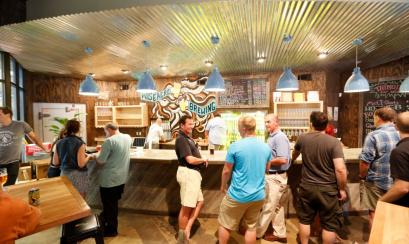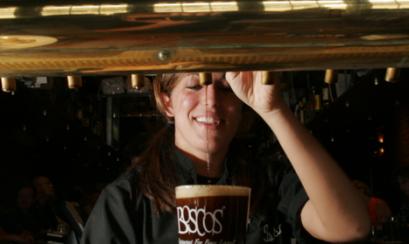 768 Cooper St, Memphis, TN 38104
Memphis Made is a small-batch brewery located in the vibrant Cooper-Young neighborhood of Memphis. The tap room is open on weekends with brewery tours offered on Saturdays and Sundays. You can also sample their beers at bars and eateries throughout Memphis, including the Flying Saucer, Central BBQ and Young Avenue Deli.
Fun fact: The Parkways Pale Ale gets its name from the parkway system that set early boundaries for the city (and remains a fun maze for locals and visitors alike!). This American pale ale combines Nugget and Delta hops to create a spicy and slightly sweet brew.
598 Monroe Ave, Memphis, TN 38103
The name High Cotton doesn't just pay homage to the brewer's southern roots and Memphis' cotton history, but also the painstaking trial and error process that the brewery uses to select its ingredients.
Try their Saison, a refreshing summertime beer with citrusy hops and a little black pepper spice. For a more down-home flavor, try the Scottish Ale, a malty deep amber beer that will take you back to the land of kilts and bagpipes.
The taproom at High Cotton is located in Downtown Memphis and open Tuesday through Sunday. The beer can also be found at various restaurants around Memphis.
1264 Concourse Ave, Memphis, TN 38104
Adjacent the sprawling Crosstown Concourse building, Crosstown Brewing is a perfect way to end (or begin) your day exploring the neighborhood. Founded by two beer-loving Memphians who became beer experts after years of study (and practice!) Clark Ortkiese and Will Goodwin opened the taproom in 2018 to the delight of locals and visitors that flock to the brand-new building with indoor and outdoor seating.
Crosstown Brewing is best known for the Traffic IPA and the Siren Blonde Ale, but have up to ten beers on tap that showcase a range of styles and tastes, i.e., the Indie Memphis Film Festival Raspberry Wheat or the Margarita Gose Ale. Order pints or try a bunch at once with a sampling flight.  They also have cold brew coffee on tap. Have a beer and order delivery from nearby restaurants - think a po-boy from Mardi Gras, a pizza from Midtown Crossing, or some shareable snacks from Next Door American Eatery. 
MEDDLESOME BREWING COMPANY
7750 B Trinity Rd Suite 114, Cordova, TN 38016
Meddlesome Brewing Company's founders were inspired by the diverse and delicious Memphis food scene to open their own brewery,  knowing that beer made with great ingredients pairs perfectly with food. President and Head Brewer Ben Pugh has been in the beer industry for well over a decade, and co-owner Richie Esquivel started home brewing in 2009 and worked in the local brew scene for several more years before the two joined forces to create Meddlesome. 
Their combined experience, plus passion for the city and its culinary scene, bring in locals who love to sip their three always-on beers in the taproom (201 Hoplar IPA, Brass Bellows Blonde Ale, and Broad Hammer Brown Ale), creative seasonal brews, or non-alcoholic drinks like cream ale and root beer on tap.  There's almost always a food truck nearby, and frequent special events, pop-ups, and live music. You can find the taproom - which opened in 2017 - on Trinity Road just past Shelby Farms Park. What better way to spend an afternoon than paddling around the lake or playing a round of disk golf before heading over to the taproom for a cold one?
Create Your Itinerary
Coming for a weekend of beer hoppin'? We've got the perfect itinerary that takes you to each of the city's breweries and includes some of the can't-miss attractions in their respective neighborhoods. Just remember to RSVP with each brewery before you plan your tour. Our beer scene is buzzing and tours fill up fast.
Friday
Check into a Downtown Memphis hotel, where world-class amenities collide with great value (and access to Beale Street is the bonus). Spend the day walking along the traditional cobblestone streets of Main Street as you explore Memphis history. The Slave Haven Underground Railroad Museum, the National Civil Rights Museum, Clayborn Temple and the historic Cotton Museum are all within a 2-mile radius of one another and depict the strife and evolution of the city of Memphis during the Civil War and civil rights movement.
Once you're finished exploring, settle in at High Cotton Brewery Co's tap room, where you'll appreciate the full context of their name and meticulous brewing process. Sample some of the most popular ales at this Downtown brewery before you explore the neon lights and eclectic energy of Beale (check out our list of five things to do on Beale at night).
Looking for a bite and a beer? Check out these downtown dining options.
 
---
Saturday
Not to be outdone, Wiseacre kicks things off with a noon tour every Saturday (you'll definitely want to RSVP for this one).
Early risers can grab coffee and a croissant at City & State (or try the full breakfast menu at Café Eclectic, a local favorite that's just five minutes away) before you visit Wiseacre Brewery. If you don't rise with the sun, don't fret. After your tour, hang out and sip on your new favorite brew while you grub out on the featured food truck of the day. Located in the Broad Avenue arts district, you'll definitely want to set aside time for gallery hopping and shopping before you head to the next stop.
While in the area, venture to Overton Square, one of the city's most vibrant neighborhoods and host to dozens of great dining options, two celebrated performance theaters (Hattiloo and Playhouse on the Square) and amazing live music.
After you've rocked out to some of the best bands in the country, prepare yourself for an unforgettable, totally-Memphis nightcap at Paula & Raiford's Disco downtown.
Beer For Dinner? Stop by Bosco's Squared in Overton Square – pegged "the restaurant for beer lovers," they craft their own brews… and have a great dining menu to match.
 
---
Sunday
After your wild night at Raiford's, sleep in and then enjoy a great breakfast or Sunday brunch along Main Street. There are several options but Majestic Grille, Blind Bear Speakeasy and South of Beale (SOB) are popular.
A visit to Memphis isn't complete without the Elvis Presley experience, so we recommend that you break away from our live music and foodie scenes for a foray into the land of all things rock 'n' roll. Check out the most famous rock 'n' roll residence in the world, the Graceland Mansion. Then tour Elvis Presley's Memphis, where you'll find the airplanes, wardrobe and other memorabilia for which Elvis was known. Plus, if your stomach starts growling, you can try Elvis's favorite snack – a peanut butter and banana sandwich – at one of the complex's diners.
After a couple of hours exploring the rock 'n' roll King that Memphis made famous, it'll be the perfect time for a tour of Memphis Made Brewing Company. Their Sunday tours start at 4 p.m.
Got a little extra time on Sunday? Get your rock 'n' roll with a little soul on the side when you tour Soulsville U.S.A's Stax Museum of American Soul.
BEER EVENTS IN MEMPHIS
Memphis Brewfest - In the spring, breweries and craft beer enthusiast join forces in downtown Memphis for a fun sampling of fresh beers in all colors, tastes and styles. Beer tasting is included with your ticket price and the organizers typically limit the number of attendees so everyone gets a taste. Learn more about the Memphis Brewfest.
Art on Tap - Late summer each year, the Dixon Gallery and Gardens throws an event featuring local and regional beers from Wiseacre, High Cotton Brewing, Abita, Goose Island, Yazoo, and more. Food from local restaurants and live music are included with your ticket price.
Cooper-Young Regional Beerfest - Every fall, about 20-30 small craft brewers gather for a one-day regional beer festival in Midtown Memphis. The event planners really focus on making sure you're not standing in line all day, so they typically cap the number of tickets that are sold. Taste 80-100 perfect pours and hear best practices from industry titans.
TASTE the RARITY- This invitational beer festival put on by Wiseacre Brewery in April features a line up of over 30 breweries from around the country and includes a speciality release from Wiseacre. Enjoy live music, backyard games and food trucks. Tickets range from $50 to $60 and includes a commemorative taster glass.