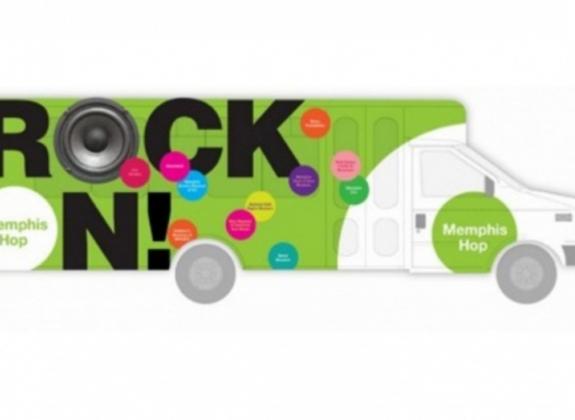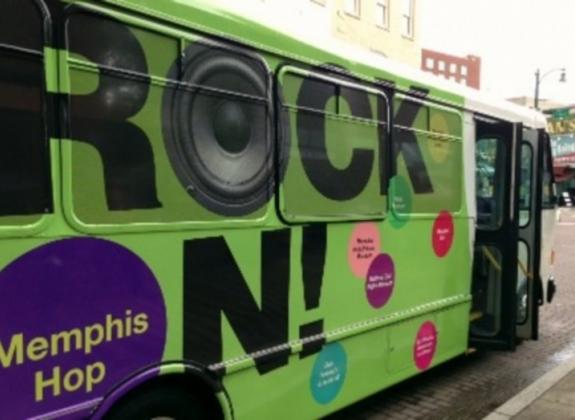 Location
664 Marshall Ave
Hop on. Tune in. Rock Out. Get on the bus and take in Memphis' unique and vibrant culture. Explore Memphis at your own pace!!
Don't have a car or want to use someone else's gas? For one low price, the Memphis Hop will make shuttle stops at major Memphis attractions each hour. Without a doubt, one of Memphis' best sightseeing values is the Memphis Hop.
The Loop:
-Beale Street Ticket Booth/Hard Rock Café (near Memphis Music Hall of Fame, Restaurants, Shopping and Center for Southern Folklore, Belz Museum Asian and Judaic Art)
-National Civil Rights Museum (near Blues Hall of Fame, Arcade Restaurant, Gus Chicken, Central BBQ and Shopping)
-Blues Hall of Fame (near National Civil Rights Museum)
-Memphis Rock 'n' Soul Museum (near FedEx Forum, Beale Street, Restaurants, Gibson Guitar)
-B.B.King/Beale (near Bars, Withers Collection Museum, Restaurants and WC Handy Park)
-Stax Museum (near 4 way Grill Restaurant)
-Graceland (Near Guesthouse Hotel)
-Sun Studio (Near Ticket Office, St. Blues Guitar Workshop, Edge Alley and Shops, Trolley Market Stop Restaurant)
-Autozone Baseball Park (Peabody Hotel and Beale St)
-Peabody Hotel (AutoZone Park, Restaurants, Cotton Museum)
-Bass Pro Shop (Mud Island River Park)
-I-40 Welcome Center/Mississippi River (Beale Street Landing)
Spend as much time as you wish to explore, sightsee or visit attractions before boarding the next bus to continue the loop. The Memphis Hop is a convenient way to see the city of Memphis!
The HopStops are with walking distance to most Downtown Memphis hotels and shuttles are kid friendly.
Tickets are available for purchase at MemphisHop.com, on the Memphis Hop bus, Ticket Booth (near Hard Rock Cafe) or the Ticket Office (near Sun Studio)
Now, admission fees to attractions are not included in the tour price, but once you're all signed up, Memphis Hop will provide you with a list of discounts to certain attractions.
The price for adults is $30 and $20 for children.
The Memphis Hop bus operates year-round. Please see their website for seasonal hours and route options.
For more information about hop on, hop off tours in Memphis, see the Memphis Hop website.