The Cotton Museum at the Memphis Cotton Exchange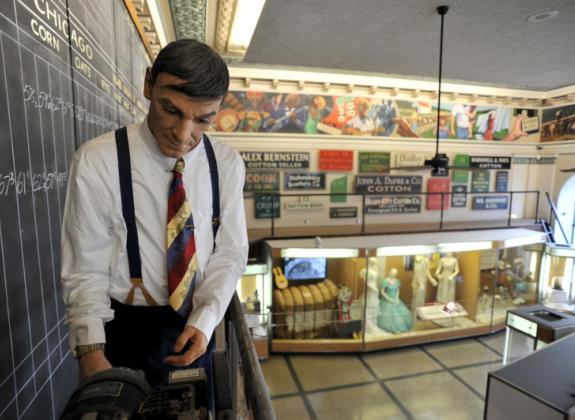 Cotton is woven into Memphis' history and culture. From the field hollers sung by slaves that gave birth to today's Blues, to the cotton tycoons who made their millions, to the steamboats carrying bales on the Mississippi River, cotton was "king" in Memphis.
In the center of historic Cotton Row, this museum tells the story of "white gold" and its impact on Memphis and the world at large through exhibits that give you a glimpse of cotton's influence on the South's culture and economy.
Amenities ▲ Meeting Space ▲
Facility Amenities
General Information

Accessible
Family-Friendly

Neighborhoods
Parking
Room
Sq. Feet
Banquet Capacity
Classroom Capacity
U-Shape Capacity
Reception Capacity
Cotton Exchange Trade Floor