Planning Tip: Consider staying in a hotel just steps from Beale Street, a luxury hotel on the grounds of Elvis Presley's Graceland, or this new boutique hotel where weekend evenings are set to live DJ music in the lobby.
Day 1:
If you're staying in Downtown Memphis, you won't need a car to visit all of these Memphis music attractions. Just tighten those laces, grab a trolley pass, or hail a horse-drawn carriage.   
MEMPHIS ROCK 'N' SOUL MUSEUM
www.memphisrocknsoul.org | 901-205-2533
No place better dramatizes and organizes the cultural and social ramifications of Memphis' musical connection to the world better than this Smithsonian Institute seven-gallery chronicle. With over 100 songs, the audio tour is a museum in and of itself.
• Suggested Tour Time: 2 hours
MEMPHIS MUSIC HALL OF FAME
www.memphismusichalloffame.com/museum || 901-205-2532
The Memphis Music Hall of Fame (MMHoF) celebrates visionaries who've made music in this city that resonates around the world. Some are household names, some aren't. But spend an hour or so in their Hall of Fame, and you'll see how they're all connected to the soundtrack of your life.
• Suggested Tour Time: 1 ½ hours 
THE BLUES FOUNDATION'S BLUES HALL OF FAME
www.blues.org/hall-of-fame || 901-527-2583
The Blues Hall of Fame has in fact been around since 1980, when The Blues Foundation began inducting individuals, recordings and writings at an annual ceremony. Acknowledging these achievements that changed the way the world listens to music. Now at the Blues Hall of Fame museum, you can view the original art, artifacts and engage with interactive exhibits. 
• Suggested Tour Time: 1 ½ hours 
BEALE STREET
When the blues migrated north from the Delta it found a permanent home in Memphis, and that home is alive and well today on
Beale Street
. Dance to the many bands and artists that perform in open-air Handy Park or spend a night sliding in and out of 15-20 nightclubs, like
B.B. King's Blues Club
, Rum Boogie Café or King's Palace. If good food in authentic settings appeals to you, be sure and visit
Itta Bena
, a warm, friendly place to eat, drink and have fun in an historic Beale Street environment. Or better yet, hit the district in May when the city jams with music, food and fun during our annual
Memphis in May festival
.  
• Suggested Tour Time: How much fun do you want to have?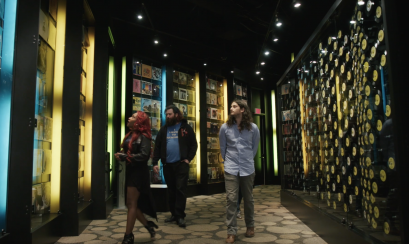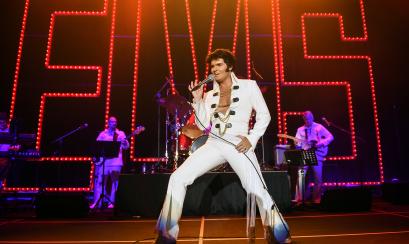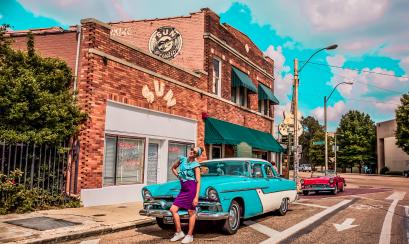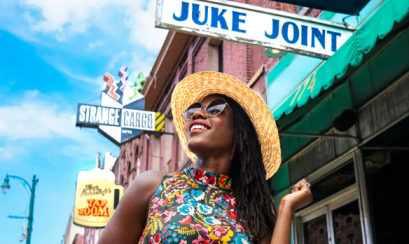 DAY 2:
You won't want to miss these one-of-a-kind Memphis music attractions. Where rock 'n' roll was born and went on to change the world, and where soul music filled the air and helped ignite a movement.  
GRACELAND & ELVIS PRESLEY'S MEMPHIS     
www.graceland.com/visit/experience| 901-332-3322
Now that the legendary home to Elvis Presley and his family is a National Historic Landmark, we can argue that a trip to Memphis that doesn't include a tour of Graceland is an act of treason against the state. Well, maybe just against the city of Memphis. Either way the 14-acre home of the King is a must-do for any visitor. Opening on March 2, 2017, the new Elvis Presley's Memphis entertainment complex will enable fans to follow Elvis' career, immerse themselves with the things that he loved, and experience the sights and sounds of the city that inspired him.
• Audio tours available in Dutch, English, French, German, Italian, Japanese, Portuguese and Spanish. 
• Some attractions are available for special events and private parties
• Suggested Tour Times: (does not include shopping time) Platinum Tour—3 hours; Mansion Tour—1 ½ hours    
STAX MUSEUM OF AMERICAN SOUL MUSIC 
www.staxmuseum.com | 901-946-2535 
This 17,000-square-foot museum—on the original site of Stax Records— is home to more than 2,000 cultural artifacts, celebrating the music made famous by Otis Redding, Booker T. and the MGs, Isaac Hayes, the Bar-Kays, Al Green, Aretha Franklin, Earth, Wind & Fire and more. In addition to Stax music and memorabilia, you'll also find exhibits dedicated to the artists of Muscle Shoals, Motown, Atlantic and Memphis' own Hi Records.  
• Suggested Tour Time: 1 ½ hours 
SUN STUDIO
www.sunstudio.com | 901-521-0664
Sam Phillips' famous recording studio is ground zero for rock and roll's explosion onto the world stage. Literally packed with memories and memorabilia, the "Birthplace of Rock and Roll" gives visitors a chance to hear historical outtakes and even touch Elvis' first microphone. Experience the stories that put legends like Johnny Cash, Carl Perkins, Jerry Lee Lewis and more on the map, and see why artists like U2, Tom Petty and Maroon Five continue to flock here today.
• Suggested Tour Time: Studio Tour—45 minutes
Specialty Music Tours
Need a guide? These tours provide the experts 
www.backbeattours.com | 901-272-BEAT (2328)
Sightseeing tours led by Memphis musicians performing live aboard a 1950's era bus! A unique and entertaining insider's view of the city's rich musical heritage. Laugh, sing—even play along—on this "backstage pass" to the best of Memphis music history. Get ready to "shake, rattle, 'n' roll."
• Customized tours available
•  Suggested Tour Time: Varies 
901-527-8870
Customized cultural expeditions exploring the heartbeat of Memphis from the backseat of a 1955 Cadillac or walking tour of Downtown with your guide Tad Pierson. Choose from 8 different tours and hop in the back of the caddy for a truly unique tour experience.
• Custom and private tours available
•  Suggested Tour Time: About 1 hour 
Need a ride?  
Here are hop on and off shuttles