Memphis is jam-packed with unique museums for just about every style, from history museums and art galleries to family-fun zones and, of course, collections devoted to our rich musical heritage. If you're planning a trip to the Bluff City, check out this guide to the best museums in Memphis, Tennessee. 
Music Museums 
From Carla Thomas and Three 6 Mafia to B.B. King and Elvis Presley, some of music's biggest legends got their start right here in Memphis. You'll discover some of the best music museums in Tennessee in the home of the blues, soul and rock and roll. 
Just steps off iconic Beale Street, this Smithsonian affiliate tells the story of Memphis music and its influence on genres and music worldwide. Take in seven galleries covering the birth of rock 'n' roll and soul. 
Visit the Memphis Music Hall of Fame on Beale Street to learn more about the iconic artists who put Memphis music on the map. Plus, discover all sorts of music memorabilia here, like one of Johnny Cash's three-piece suits. 
Experience the "Memphis Sound" at Stax Museum of American Soul Music. Discover the history behind this iconic studio and its world-famous artists like Otis Redding and Isaac Hayes, and make use of the Soul Train dance floor while you're there.
B.B. King, Muddy Waters and W.C. Handy — learn about these blues legends and others through interactive A/V exhibits at the Blues Foundation's Blues Hall of Fame. 
Tour the W.C. Handy Home Museum to learn about the "Father of the Blues." See photos, memorabilia and even the artist's writing desk at this Beale Street attraction.
Graceland Mansion is a must for any music lover visiting Memphis. Tour the King of Rock and Roll's extravagant home, then head to Elvis Presley's Memphis to see Elvis' stage costumes, car collection and other exhibits.
This new music history museum proudly relates Live Rock 'N' Roll exploding
there in 1954, other important "firsts," and how this storied Midtown
Memphis venue survived controversies while always bringing folks together
through music and passion for preserving cool things.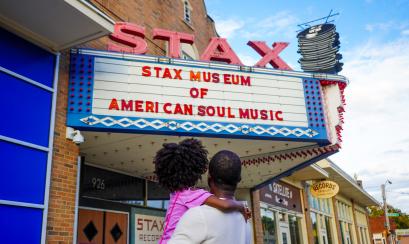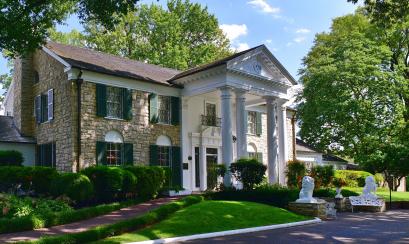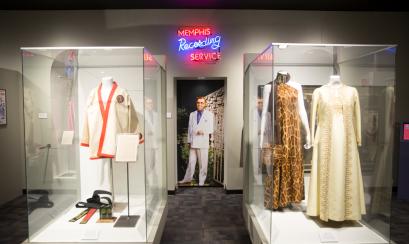 Art Museums
Calling all art lovers! Explore some of the best art museums in Tennessee. Browse these locations to learn more about Memphis' art scene. 
With over 1,400 pieces across five galleries, this downtown Memphis museum features the South's largest collection of Asian art. Take in rousing pieces from the Qing Dynasty and contemporary works from Jewish artists.
Take a guided tour of Egyptian antiquities, African art and rotating contemporary exhibits at the Art Museum at the University of Memphis. 
Visit the nation's only museum devoted solely to metalwork. Wander the museum grounds to see the Sculpture Garden, Blacksmith Shop and permanent collections showcasing hollowware, jewelry and more metal artwork.
Browse a collection of over 2,000 fine art pieces, including European porcelain and French Impressionism. Then take a peaceful stroll through the property's gardens. 
The Brooks Museum's collection of 10,000 pieces makes up Tennessee's largest collection of world art. Discover decorative arts, Renaissance paintings, portraits, African artwork and even works from ancient Rome and Greece.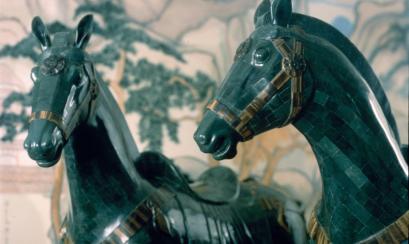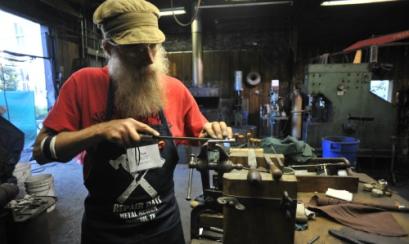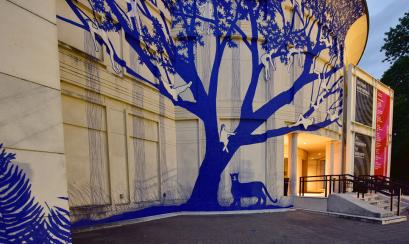 History Museums
Explore Memphis' past at these Tennessee history museums — and while you're on a history kick, be sure to visit the historic Victorian homes along Millionaire's Row. 
Located at the Lorraine Motel, where Dr. Martin Luther King Jr. was assassinated, the National Civil Rights Museum covers 400 years of civil and human rights history, from slavery to the Civil Rights Movement of the 1960s to human rights achievements today. 
Tour the Mississippian mound site of Chucalissa. The onsite C.H. Nash Museum showcases archaeological artifacts that give a glimpse into this prehistoric Native American culture. 
Discover the history of slavery and the underground railroad in Memphis at Slave Haven. The Burkle Estate, which houses the museum, was once a refuge for escaping slaves as they made their way north. 
Explore the grounds of a once-working plantation. Listed on the National Register of Historic Places, Davies Manor features one of the oldest homes in the county. 
Discover the culture and natural history of the Memphis region at the Museum of Science and History. Housed in the iconic Pink Palace, this eclectic museum covers wildlife, the cotton industry, geology and much more. 
On the original trading floor of the Memphis Cotton Exchange, you'll see exhibits and artifacts revealing how the cotton trade shaped the city and the nation. 
Head here to see models and displays highlighting local railroad and trolley history. Then hop on a Main Street Trolley for a firsthand experience. 
From the Civil War to a collection of old magazines and newspapers, the Morton Museum explores the storied past of Memphis suburb Collierville.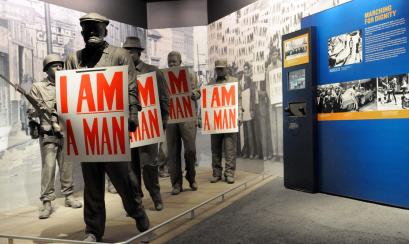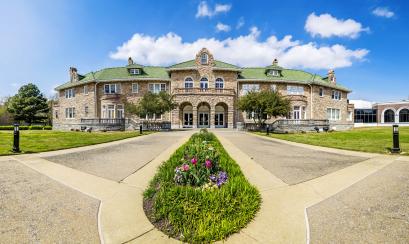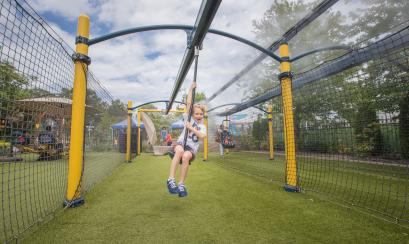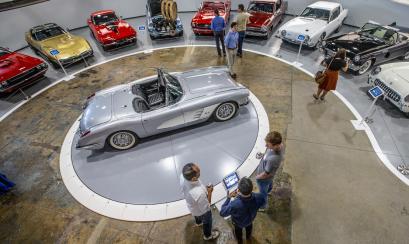 Museums for Kids
If you're traveling with the family, work these Memphis kids museums into your itinerary. 
With the Grand Carousel, H2Oh! Splash Park and Art and Innovation Lab, the Children's Museum of Memphis offers interactive exhibits emphasizing creativity, imagination and learning. 
Throw on your helmets and see what it takes to be a real firefighter at this interactive museum. See classic fire engines, put out a simulated fire and learn about fire prevention and safety tips. 
Motorcycle and Car Museums
If you've got a need for speed, these Memphis car museums are just right for you. Stop by for a tour to browse collections of iconic cars and automobiles. 
This museum showcases the evolution of the American sports car. See a collection of 25 classic cars and discover how the rise and fall of the sports car era followed the trends of our nation. 
Head to Elvis Presley's Memphis to see the King of Rock and Roll's impressive automobile collection, including his iconic Pink Cadillac.