Whether you're looking for a date night idea, an outing with the family or just a dose of inspiration, Memphis' visual art scene provides a creative way to experience the city. Beyond museums, you'll find permanent collections, temporary exhibits and pop-up showcases in Memphis gardens, hidden-gem galleries, art nights and festivals, as well as interactive spaces where you can make and take your own creations.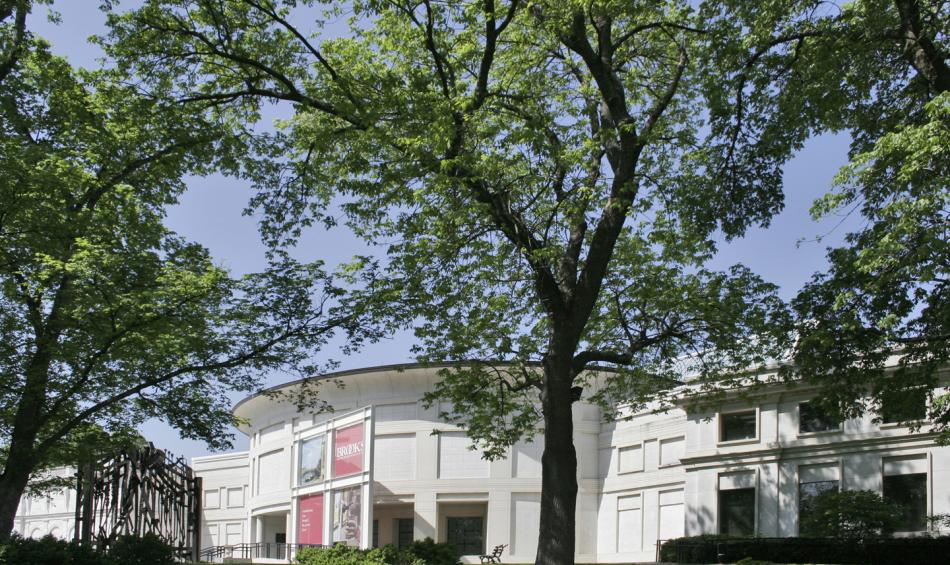 Art Museums
Brooks Museum of Art: The Brooks may be over a century old, but its collection ranges from African masks, Renaissance paintings, 18th-century furniture and textile arts to contemporary sculpture and pop art. Don't miss the well curated gift shop and cafe, and note that the museum building and its setting are part of the allure: this Beaux Arts-style building is a National Landmark, surrounded by lush Overton Park.
 
Belz Museum of Asian & Judaic Art: This hidden gem off of Downtown Memphis' Main Street reveals a trove of more than 600 jade sculptures, intricate ivory carvings and other treasures created for Chinese nobility during the Quink (Ch'ing) Dynasty. The collection of Judaica features works from contemporary Israeli artists, including 32 bronze sculptures that illustrate the entire Bible.
Metal Museum: At the country's only institution focused on fine metalwork, browse the collection and temporary exhibits, and plan ahead: Artists-in-residence regularly offer blacksmithing demos and metalworking classes, and you can bet the gift shop is full of handmade gifts. Don't miss the outdoor sculptures with a stunning view of the mighty Mississippi River.  
Art Museum of the University of Memphis: Discover dedicated galleries for Egyptian antiquities and traditional African art, temporary exhibits and shows, plus a print and drawing collection that features lithographs by local Memphis painter Carroll Cloar and polaroids by Andy Warhol. 
Galleries & Gardens
Dixon Gallery & Gardens: Memphis philanthropists Hugo and Margaret Dixon bequeathed their home, gardens and art collection to the city of Memphis. Inside the home, European and American Impressionist paintings make a statement and contrast with changing contemporary exhibits. Outside, stroll the nearly 20-acre oasis featuring formal gardens and a certified arboretum.
Memphis Botanic Garden: With themed vignettes – showcasing anything from medicinal plants to the Japanese natural aesthetic to an interactive children's garden/playground – you could think of Memphis Botanic Garden as an outdoor museum. But spend some time inside to see what's on exhibit. Local photography and paintings are often on display.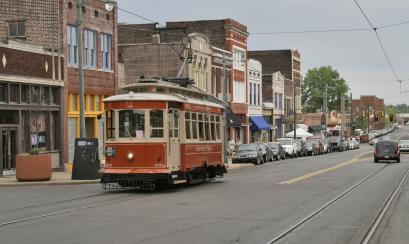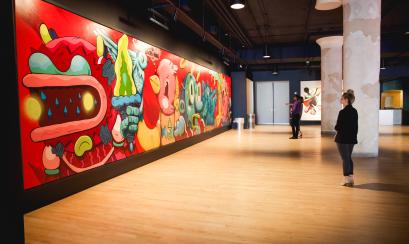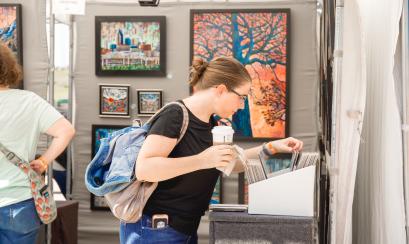 Exhibition Spaces
Crosstown Concourse: Wander this mixed-use building and you'll find photography, murals and two gallery spaces curated by Crosstown Arts. What's on display – video art, textiles, mixed media and so on – could be created by Crosstown's artists in residence. With a variety of restaurants and even a brewery on-site, Crosstown is a ready-made night out. There's even a shared artmaking space here.
In Downtown Memphis, two iconic photographers of the 20th century are celebrated at their namesake galleries: 
The Withers Collection: Ernest Withers was the most prolific photographer of the U.S. civil rights movement. He was also the house photographer for Memphis' Stax Records. His black-and-white documentation of the era is alternately arresting and entertaining. 
Jack Robinson Gallery: Jack Robinson's celebrity portraits are iconic. Lock eyes with Warren Beatty, Tina Turner and other stars he captured, and ask about other works by this enigmatic talent. 
Art Festivals & Events
As Memphis continues taking precautions around COVID-19, most arts-related festivals and events are still determining their plans for 2021. Check back for updates on our signature happenings in the visual arts space, including South Main Trolley Night, RiverArtsFest and the Pink Palace Arts & Crafts Fair.