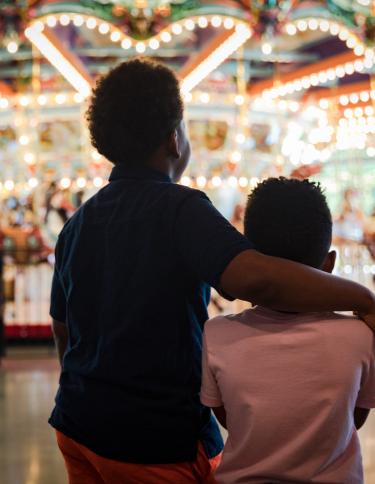 Hi there, sunshine. You're so close to warm weather and no school. In fact, you're probably already dreaming of things to do on summer vacation with your family. Maybe you're dreaming of Memphis, Tennessee. The city's full of things to do with kids and families — chasing big smiles, blue skies and together time. Mix your own itinerary out of these Memphis family-favorites for a summer vacay that'll have everyone beaming.
GET A HANDS-ON HISTORY LESSON
1. In the home of blues, soul and rock 'n' roll, take your pick of kid-friendly music attractions. Downtown, the Memphis Music Hall of Fame, Memphis Rock 'n' Soul Museum and the Blues Foundation's Blues Hall of Fame feature tightly curated displays of music memorabilia and lots of listening stations—just right for shorter attention spans. Continue your Memphis music education by visiting a legendary recording studio. On the edge of downtown, a guided tour of Sun Studio—culminating in a photo op with Elvis' microphone—takes just an hour. The tour of this birthplace of rock 'n' roll is open to visitors age 6 and up. Take in the legacy of Memphis soul music and iconic artists, like Otis Redding, Carla Thomas and Isaac Hayes, at Stax Museum of American Soul Music in Soulsville.
2. Civil rights history is everywhere in Memphis. Start at the National Civil Rights Museum at the Lorraine Motel downtown, where Dr. Martin Luther King Jr. worked and was martyred. Listening stations, touchscreens and interactive exhibits make it easy for younger visitors to connect with the stories of MLK and other upstanders. Then, learn how Dr. King fits into Memphis'—and America's—vital civil rights story by booking a tour with A Tour of Possibilities or Heritage Tours. These guided van/bus tours crisscross the city to showcase landmark civil rights sites and can accommodate the entire family. 
3. Take a 90-minute sightseeing cruise on the mighty Mississippi River with Memphis Riverboats. Cruises depart daily in summer from Riverside Dr. downtown.
4. For an indoor lesson in local history—and plenty of fun—visit the Memphis Museum of Science & History near the University of Memphis. In addition to animatronic dinosaurs and a replica of the first Piggly Wiggly (invented in Memphis!), the museum hosts digital planetarium shows and 3D giant-screen movies. 
5. Known as the "hottest Memphis attraction" (see what they did there?), all kids love the Fire Museum of Memphis.  This educational museum located in the legendary Fire Engine House No. 1 on Adams Ave. in Downtown Memphis is part of the National Register of Historic Places and dedicated to fire safety and history. Get into fire gear and slide down a real fire pole, fight a simulated fire and test your ability to escape real flames.
Hungry?
Order a meal or treat with a side of history at any of these downtown Memphis spots: 
The Arcade, Memphis' oldest cafe, serves hearty breakfast platters, Southern-style lunch specials and dinner (Thursday through Saturday evenings).
The Peabody Memphis may be the South's grandest hotel, but this 150-year-old gem isn't too fancy to serve ice cream cones. In fact, the hotel's pastry team creates unique flavors from scratch every summer. Order in the deli. 
On Beale Street, locals love Dyer's Burgers (they say the secret's in the 100-year-old grease). Save room for a milkshake or sundae from the soda fountain inside A. Schwab, Beale Street's general store since 1876.  
Choose-Your-Own Adventures
6. Sit in a bubble that bulges into the water where sea lions swim. Ride a camel. Observe elephant behavior during a keeper chat. Put your nose to the glass where hippos glide. Or pose with polar bears at the award-winning Memphis Zoo in midtown Memphis' Overton Park. (Kids love the zoo's playground, miniature train and amusement rides, two carousels, geyser and splash areas, too.)
7. Daily at 11 a.m. and 5 p.m., ducks march to and from the lobby of The Peabody Memphis downtown—and kids get a front-row seat along the red carpet. Catch the march, then take the elevator to the roof to view the duck palace, where your new feathered friends live when not splashing about the hotel's marble fountain. 
8. Stay downtown and take a $1 ride on a vintage trolley to Mississippi River Garden. With climbing nets, hammock swings and a nest-like perch for viewing the Mississippi River, the park is a scenic place to let the kids run out some energy—and an ideal vantage point for viewing Mighty Lights, a nightly light show featuring two iconic Memphis bridges.
9. Admission to Memphis Botanic Garden in east Memphis includes entrance to My Big Backyard, a 2.5-acre children's garden filled with playhouses, giant wormholes and spider webs to crawl in, splash areas and a lawn for running, hula-hooping and the like. Bonus: the creative play spaces and blooming landscape make for gorgeous family pics. 
Hungry? 
Downtown, order something out of the ordinary—from sweet potato fries drizzled with honey to burgers made famous on Man v. Food—at Kooky Canuck. 
Or, try venerated burger joint Huey's, where it's perfectly acceptable to shoot the frill pick from your burger at the ceiling. Ask a local for tips on getting yours to stick. (Locations include downtown, midtown and east Memphis.)
Soul food at the Four Way Grill—think fried chicken, mac and cheese, mashed potatoes—is comforting and the atmosphere is legendary: for 70-plus years, this fixture in Memphis' Soulsville neighborhood has served MLK, Stax recording artists and visiting musicians in addition to the local community.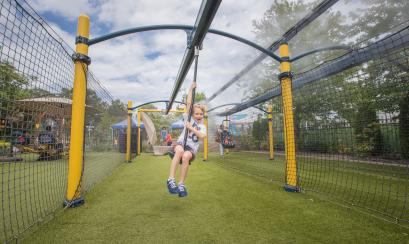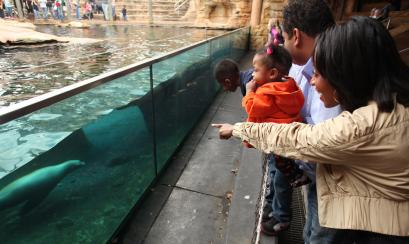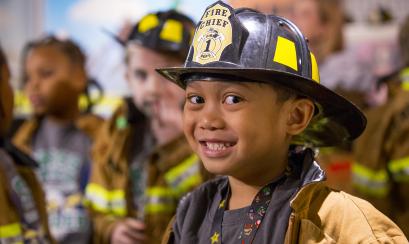 GET CREATIVE
Hungry?
In Overton Square, Belly Acres serves farm-fresh burgers and hand-cut fries, and the decor is crafty-clever. Play cornhole in the adjacent courtyard while you wait. 
For dessert, try Belly Acres' ice cream sandwich, or explore Overton Square to discover other sweet treats—try Sweet Noshings or 17 Berkshire—as well as fun public art.  
For convenience, both the Brooks Museum and the Dixon Gallery & Gardens operate cafes onsite. 
GET YOUR GAME ON
Hungry? 
GO PLAY OUTSIDE 
Hungry? 
Refuel at Juice Almighty, a juice bar and cafe inside Memphis Rox. 
See that pyramid on the Mississippi riverfront downtown? That's Bass Pro Shops at the Pyramid, and it's open for bowling, dinner and much more. 
Downtown's also an easy place to get your barbecue fix. Share dry-rubbed, char-grilled ribs with a sausage and cheese plate at The Rendezvous, or head to Central BBQ for sandwiches and nachos piled high with pulled pork.