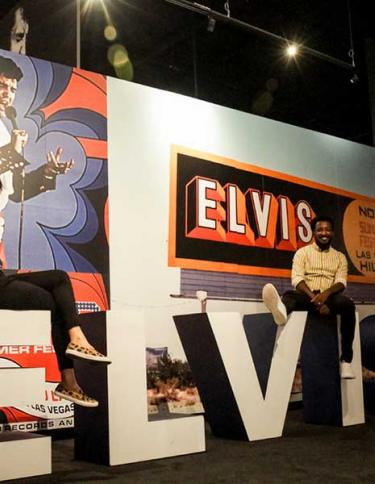 Despite the ongoing COVID-19 pandemic, Memphis is putting energy into bringing new experiences to the Bluff City for when you're ready to travel again. While historic Beale Street, Sun Studio and Elvis Presley's Graceland should always be on the to-do list when visiting Memphis, the Bluff City has new and exciting attractions in store for 2021! From live music experiences and interactive exhibits to new features at classic attractions including Memphis Zoo and Graceland, here are a few ways to refresh your Memphis bucket list.
1. Kangazoo Experience
Consistently rated as one of the top zoos in the nation, the Memphis Zoo just got even better! In addition to visitor-favorites, like giraffe feeding, the polar bear exhibit and Sting Ray Cove, the zoo's all-new Kangazoo Experience let's you get face-to-face with kangaroos. Walk through the kangaroo habitat, where our furry, hopping friends roam free.
2. The Grove at GPAC
To go along with its state-of-the-art indoor theater, GPAC recently opened a luxury outdoor entertainment venue, The Grove. Visitors can enjoy movie nights and world-renowned musicians, from near and far, in an all-new outdoor setting.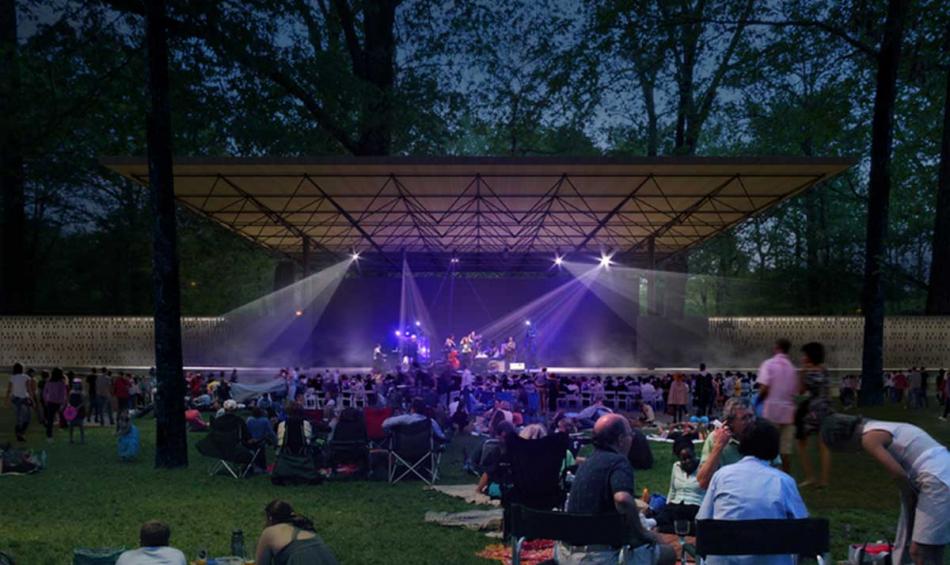 The Grove at Germantown Performing Arts Center
3. Dinosaurs in Motion
Experience Dinosaurs in Motion at the Museum of Science and History - Pink Palace. This new exhibit blends science, technology, engineering, arts and mathematics (STEAM) to create a fun and educational experience with 14 interactive, recycled metal dinosaur sculptures. Tour the exhibit now through May 2.
4. Mempho Music Festival
At any time, Memphis Botanic Garden is an ideal spot for social distancing, snapping pics and letting the kids run free. Now, the garden is also home to Mempho Music Festival. Oct. 1-3, 2021, the garden's Radians Amphitheatre will host this popular three-day music fest. Past lineups have featured local to global performers including Post Malone, The Raconteurs, Wu-Tang Clan and Three 6 Mafia. Keep your eyes peeled for this year's upcoming lineup announcement. Tickets are on sale now.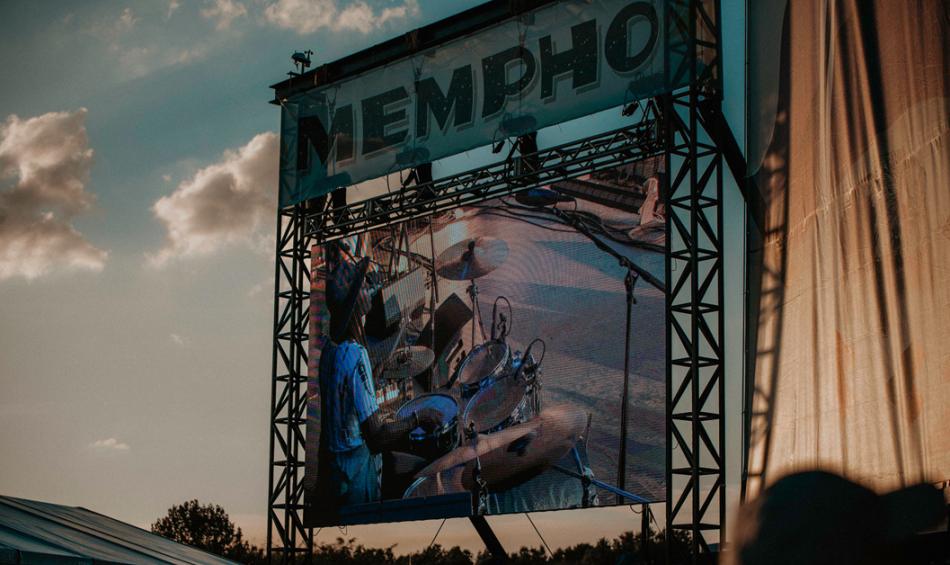 5. Selfie Utopia
A new pop-up selfie museum, Selfie Utopia, is now in town. Head to Wolfchase Galleria and tour this interactive photo experience for tons of fun and insta-worthy snaps of you and your crew. The museum features 15 sets — from the all-pink money room to a neon ball pit to local artwork — that are sure to wow your followers. 
6. Elvis Presley's Memphis
Elvis Presley's Memphis is offering 10 all-new interactive experiences using virtual and augmented reality. From The Eras of Elvis Game to the Elvis Movie Poster Photo Booth, try these new experiences that will get you closer to Elvis than ever before. Become the king or queen of social media by sharing your experience on your favorite platforms. Plus, you won't want to miss the new Elvis and Nixon exhibit commemorating the 50th anniversary of the king's famous meeting with President Richard Nixon.