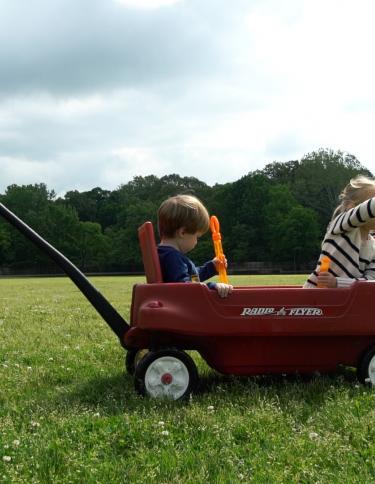 Lead your family to a fun-filled adventure in Midtown.
In Midtown Memphis, historic Overton Park – home to colorful Rainbow Lake Playground and award-winning Memphis Zoo – is an easy walk from Overton Square, one of Memphis' liveliest districts. Start at the park and end at the Square for lunch, a treat from Sweet Noshings and an art-filled stroll.
Sisters Anna and Katherine (plus their three children!) show the way.
Vergos Sisters in Memphis