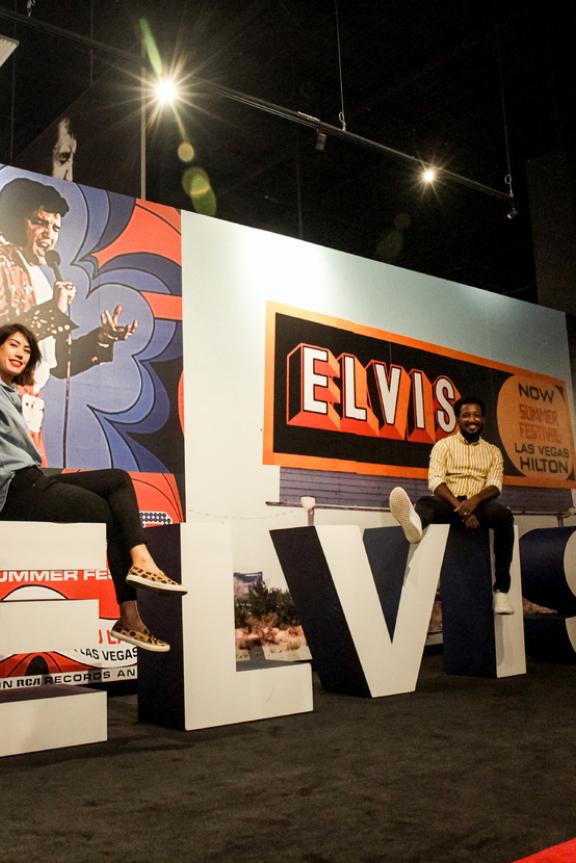 Move over fall! It might be colder out, but Memphis is just warming up with exciting events. From Ja Morant and the Memphis Grizzlies, an international blues fest and star-studded concerts to holiday events, Black History celebrations and applause-worthy performing arts, Memphis is set to liven up your winter. The inspiration starts now.
Memphis Grizzlies Basketball
Now through April 2023; FedExForum
Cheer on Ja Morant and the high-flying Memphis Grizzlies as they take on the NBA's best at FedExForum just off Beale Street. Last season, the Grizz finished the year with the league's second-best record. All-Star point guard Morant hopes to build on that success and help bring the franchise its first championship. Get tickets to Grizzlies home games here. Be sure to stop by the Grizz Den to pick up your Memphis gear before the game! 
Memphis Holiday Traditions
Now through Dec. 31, 2022
From now until the end of the year, Memphis' biggest attractions are featuring all kinds of holiday events. For more information on jaw-dropping light and decoration displays and festive celebrations at Memphis Zoo, iconic Beale Street, Museum of Science & History (mosh), Memphis Botanic Garden and more, check out our guide on Memphis' holiday traditions.
WYXR'S RAISED BY SOUND
Dec. 3, 2022; Crosstown Concourse
Don't miss WYXR's Raised By Sound music festival at Crosstown Concourse. This one-day festival kicks off at 1 p.m. with free performances from local musicians, like Nots, Lemon's, Qemist & NicoTheGoddess and Erin Rae. At 7 p.m., the fest continues with a ticketed concert celebrating the 50th anniversary of Big Star's #1 Record. Then, MGMT's Andrew VanWyngarten will ramp up the after-party. Get your tickets today.
ELVIS' 88TH BIRTHDAY CELEBRATION 
Jan. 5-8, 2023; Elvis Presley's Graceland
Die-hard fans will head to Graceland Jan. 5-8, 2023, for Elvis' 88th Birthday Celebration. There will be cake, private tours of Graceland Mansion, archive show and tells and plenty of live music. Plus, we have 9 other reasons to visit Graceland this winter.
King Day 2023
Jan. 16, 2023; National Civil Rights Museum
The National Civil Rights Museum is celebrating King Day by offering free admission to the museum from 8 a.m. to 6 p.m. on Jan. 16, 2023. Celebrate Dr. Martin Luther King, Jr.'s birthday by visiting the museum and discovering 400 years of civil rights history. Bring canned goods to participate in the museum's food drive for the Mid-South Food Bank. Guests can also participate in a blood drive onsite with Vitalant. Outside the museum, live music, special announcements and recordings of Dr. King's speeches will take place on the main stage. 
2023 INTERNATIONAL BLUES CHALLENGE
Jan. 24-28, 2023; Beale Street
For five days, 200 blues acts from around the world will gather in Memphis. They play and compete in Beale Street venues, culminating in a final round hosted inside Memphis' historic Orpheum Theatre. The best part? You can experience any or all of it — find more details and ticket info here. Can't make it during the festival? No worries. As the home of the blues, Memphis hosts live blues every night of the week, from Beale Street to local-secret spots.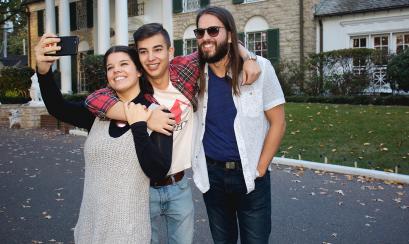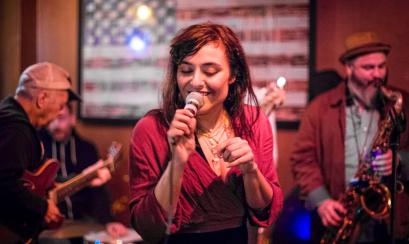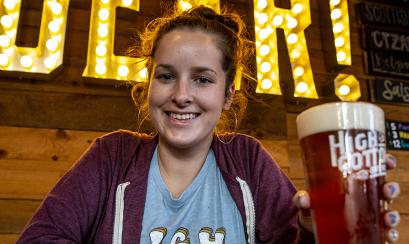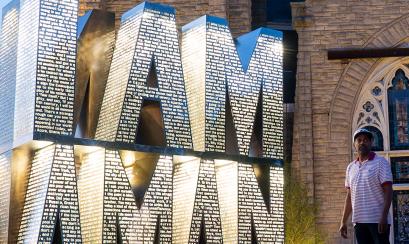 The Wizard of Oz – Nov. 11 – Dec. 22, 2022 – Playhouse on the Square
Junie B's Essential Survival Guide to School – Nov. 18 – Dec. 22, 2022 – Circuit Playhouse
Who's Holiday! – Nov. 25 – Dec. 22, 2022 – Circuit Playhouse
Velveteen Rabbit the Musical – Nov. 26 – Dec. 18, 2022 – Hattiloo Theatre
Dear Evan Hansen – Nov. 29 – Dec. 4, 2022 – Orpheum Theatre
Deck the Hall Ball Tour - Dec. 7, 2022 – Orpheum Theatre
Rainbow Kitten Surprise - Dec. 8, 2022 – Orpheum Theatre
Germantown Symphony Orchestra: Germantown Holiday Concert - Dec. 10, 2022 – GPAC
Big Bad Voodoo Daddy – Dec. 10, 2022 – Graceland Soundstage
Ballet Memphis' The Nutcracker - Dec. 16-18, 2022 – Orpheum Theatre
Drew & Ellie Holcomb's Neighborly Christmas - Dec. 21, 2022 – Orpheum Theatre
Mannheim Steamroller Christmas - Dec. 29, 2022 – Orpheum Theatre
Stacy Kent – Jan. 14, 2023 – GPAC
Jazz in the Box: Joel Frahm – Jan. 20, 2023 – GPAC
The Scottsboro Boys – Jan. 20 – Feb 19, 2023 – Playhouse on the Square
The Milk Carton Kids – Jan. 21, 2023 – GPAC
The Glenn Miller Orchestra - Jan. 30, 2023 – Orpheum Theatre
Frankie Valli - Feb. 2, 2023 – Orpheum Theatre
Roe – Feb. 3 – 19, 2023 – Circuit Playhouse
Shakin' the Mess Outta Misery – Feb. 3 – 26, 2023 – Hattiloo Theatre
Neko Case – Feb. 4, 2023 – GPAC
Cécile McLorin Salvant – Feb. 9, 2023 – GPAC
Black Love Concert - Feb. 12, 2023 – Orpheum Theatre
Tina – The Tina Turner Musical – Feb. 14-19, 2023 – Orpheum Theatre
Memphis Songwriters Series – Feb. 16, 2023 – Orpheum Theatre
Jazz in the Box: Samara Joy – Feb. 17, 2023 – GPAC
Warren Zeiders – Feb. 23, 2023 – Graceland Soundstage
Dancing with the Stars – Feb. 23, 2023 – Orpheum Theatre
CELEBRATE BLACK HISTORY IN MEMPHIS
Start with King Day, Jan. 16, 2023. Commemorating the birth of Dr. Martin Luther King Jr., Memphis' National Civil Rights Museum hosts this event, featuring free museum admission, mainstage performances, trivia and more. With King Day and Black History Month so close on the calendar, winter is an especially good time to experience African American history in Memphis. But with the stories this city has to tell, any time of year can be a powerful time to visit. Check out this guide for an overview.
2023 Ameripolitan Music Awards 
Feb. 17-19, 2023; Guest House at Graceland and Hernando's Hide-A-Way
The Ameripolitan Music Awards are back! Don't miss your chance to see stars of the genre, which blends rockabilly, western swing, honky tonk and outlaw music. Guest House at Graceland and Hernando's Hide-A-Way will host this year's events Feb. 17 - 19, 2023. Get your tickets to attend the award ceremony and dozens of live performances and showcases. Click here to view the full lineup. 
MEMPHIS Brews
There's nothing cozier than warming up with a winter ale. Memphis has a solid selection of local craft breweries — and related events —that will take the chill right off. A few of our favorites:
 
For more Memphis brews, check out our local brewery guide.