10 Reasons To Come To Memphis This May
Memphis in May: Not Just A Music Festival! 
You've heard of Memphis In May the festival, but did you know there are a TON of reasons to visit Memphis in the month of May? 
With lovely weather, live music, festivals, fun sporting events, and plenty of things to do, spring is one the best times to visit Memphis. Even better, there are exciting new events happening in Memphis specifically for 2022, including a visiting Van Gogh immersive art exhibit, an Alice In Wonderland themed garden exhibit, the NBA Playoffs, and plenty of amazing concerts!
If you're wondering what to do in Memphis besides Memphis In May, here are: 
10 Reasons To Plan Your Trip To Memphis For May.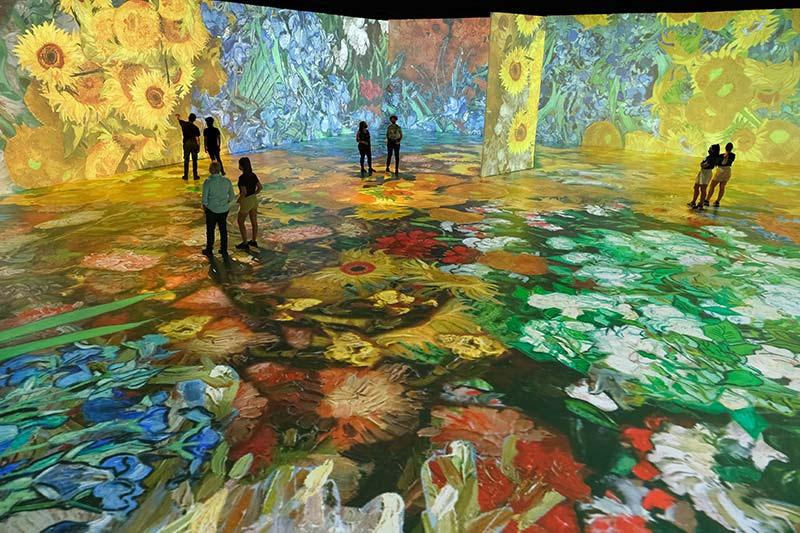 From swirling starry nights to bright sunflower fields, immerse yourself in the colorful artwork of Van Gogh at Beyond Van Gogh, held at Graceland's Exhibition Center in Memphis this spring. This global art phenomenon is only in town through June 5, 2022 so go ahead and reserve a time to experience the sights and sounds of Beyond Van Gogh.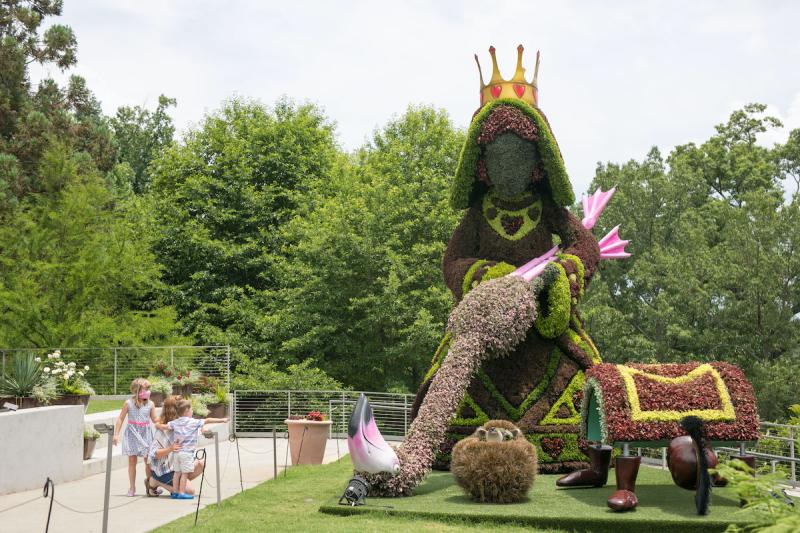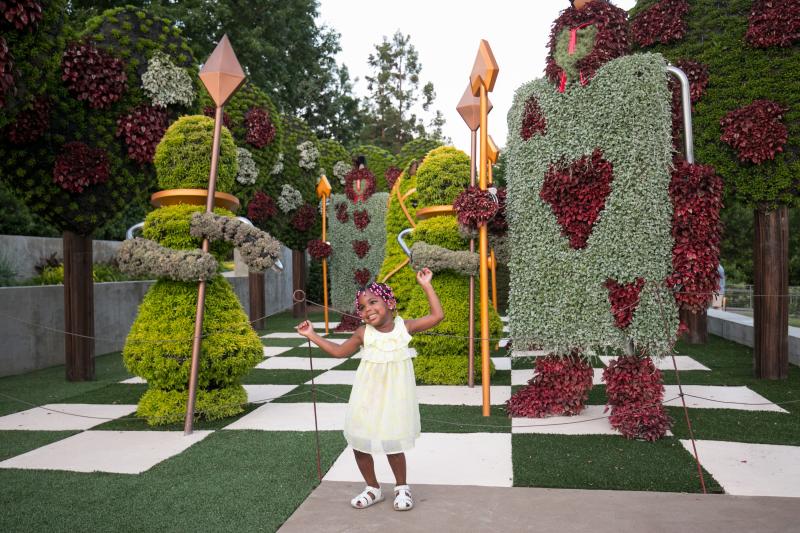 Go through the looking glass and into the curious Wonderland at the Memphis Botanic Garden, opening on May 8. See towering "mosiaculture" plant sculptures of Alice, the Cheshire Cat, and the Queen of Hearts, created from thousands of plants and shrubs growing on larger-than-life steel frames. You'll need to pre-purchase timed-entry tickets to Alice's Adventures this spring.
Normally held in January, this world-class music competition will be held May 6-9 this year. Dozens of blues musicians and bands will travel to Memphis to compete on Beale Street, and you're invited to be a spectator at the nightly showcases! Four day passes are available or you can purchase a daily wristband.
The Blues Music Awards kick off the music festivities on May 5, 2022 at the renovated Renasant Convention Center.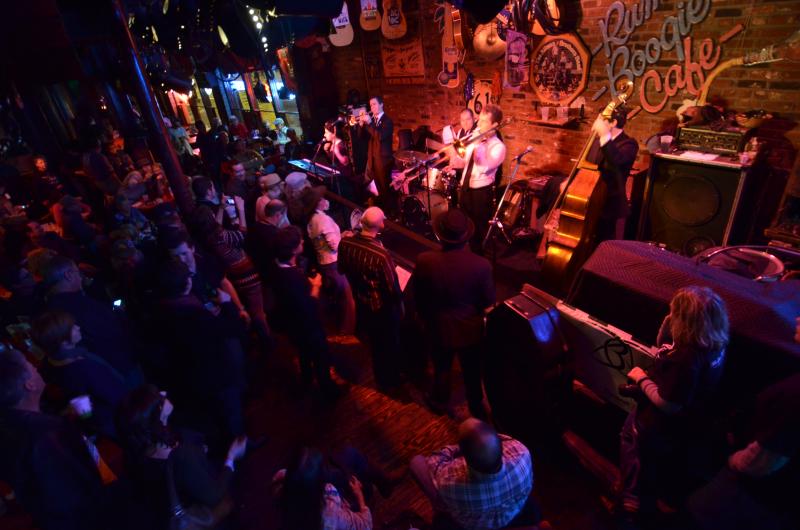 For 80 years, the historic Peabody hotel has hosted big weekly rooftop parties through the spring and summer. After a two-year hiatus, the Thursday night shindigs start back up on April 28, 2022 with DJs and live music, drinks, food, and views of the Memphis sunset and skyline. Peabody Rooftop Parties are from 6 p.m. to 10 p.m., 21 and up, and $15 entry free (hotel guests get in free before 7 p.m.) Reservations are not required.
Cheer for the number 2 team in the whole NBA! Playoffs start April 16, but if all goes well, our very own Memphis Grizzlies will be competing into May. Grizzlies home games are played at FedExForum just steps from Beale Street, and there's nothing like the atmosphere and excitement in the arena! For dedicated professional basketball lovers and casual fans (is there such a thing?) Grizz games offer the highest levels of competition and a chance to watch  NBA superstars, including the Grizzlies' All-Star Ja Morant.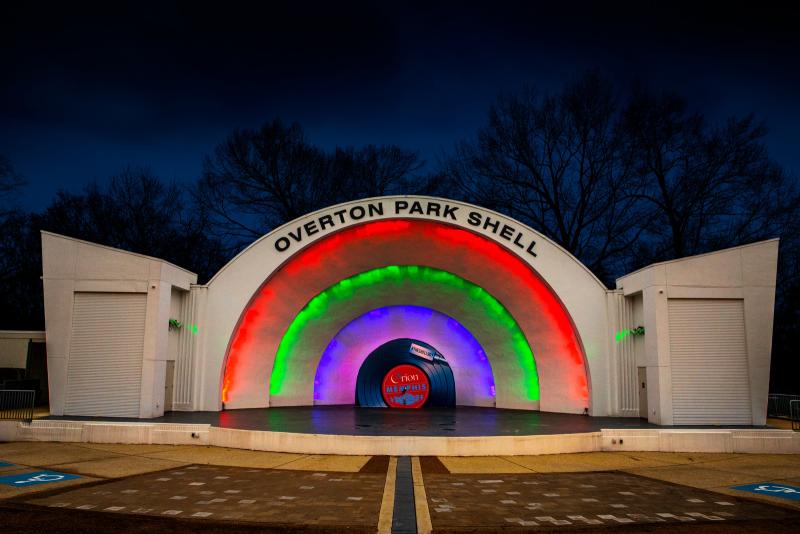 Hear the music at DreamFest Weekend 11 on May 20-22, 2022 at the historic Overton Park Shell. DreamFest Weekend is a 3-day event spotlighting an impressive array of up-and-coming Memphis musicians including R&B, hip hop, and indie artists. A full schedule of events and ticket info is coming soon.
Consider this fun festival a preview of the Overton Park Shell's free concert series which begins on May 29 with the Sunset Symphony from Memphis Symphony Orchestra.
Explore the fun, artsy neighborhood of Cooper Young in midtown, Memphis at the 7th annual Cooper Young Garden walk, happening May 21 - 22. The largest garden event of its kind in the Mid-South, it has grown over the years to include 100 or more urban gardens of all styles and sizes. From bungalow backyards and chicken coops to outdoor living spaces and native plant gardens, the Garden Walk is a fun way to spend a weekend! 
Tickets are $20 for the two-day event; children 14 and under can attend for free.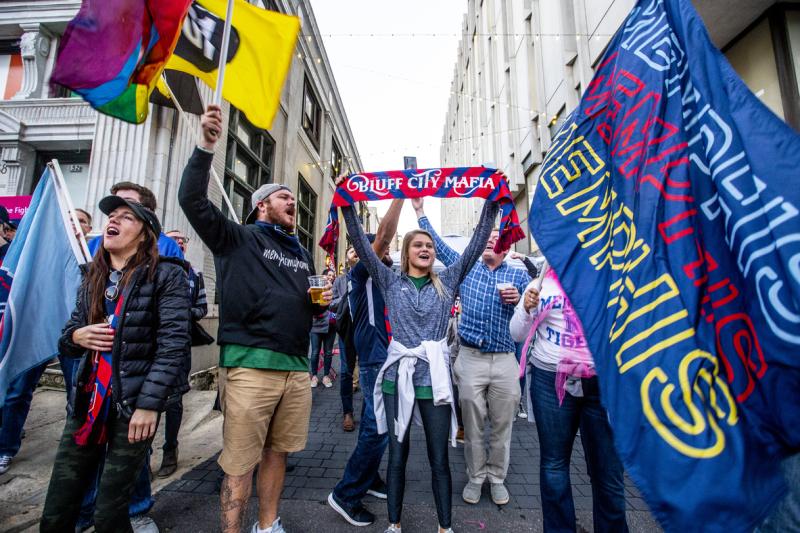 It's springtime at the ballpark! AutoZone Park's award-winning outdoor arena is home to the Memphis Redbirds and Memphis 901 FC, and games are going throughout May. Grab a beer, a hot dog, and some ice cream for the kids, and cheer on our local teams! The Memphis Redbirds Triple-A team competes in the highest level before Major League Baseball, so you can watch future baseball stars. Single game tickets start around $17.
Memphis 901 FC (FC= football club) is part of the USL Championship men's soccer league; at games you can expect big enthusiasm from the team's official fan club and casual fans alike. Single match tickets start at $13.
9. More Live Music! Big Concerts In Memphis This May
Memphis means music, and May is no exception. In addition to Beale Street Music Fest (see #10!) Memphis venues will host plenty of big-name acts this month.
Here's a sampling: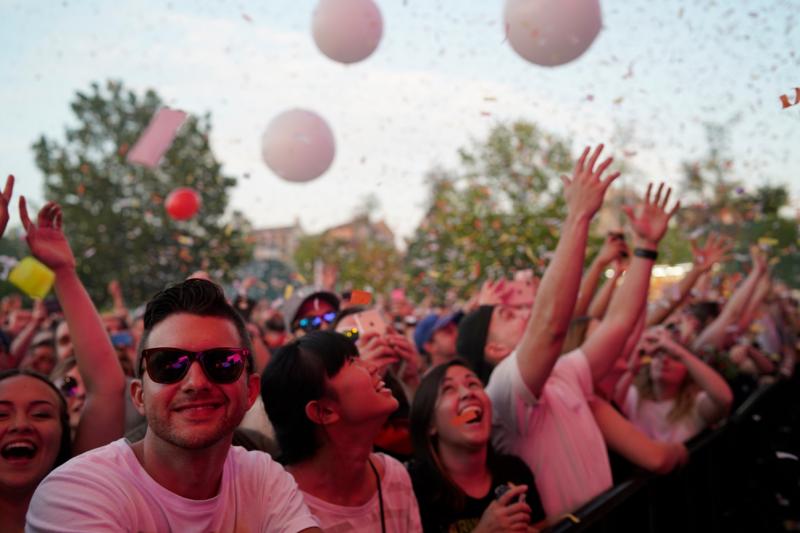 10. And of course…Memphis In May! 
Memphis In May International Festival is a month-long festival with multiple events! We kick off the month at Beale Street Music Festival with headliners Megan Thee Stallion, Weezer, and Counting Crows, go straight into international salutes and barbecue contests, and finish out May with a big beautiful run by the Mississippi River. Get all your tickets at MemphisInMay.org.
Three days of incredible live music with more than 60 bands including Lil Wayne, The Smashing Pumpkins,Sarah McLachlan, and Three 6 Mafia. For 2022, this event will be held at The Fairgrounds at Liberty Park. See the full lineup, plus our insider's guide to Beale Street Music Fest 2022.
The best barbecue cooking teams in the world gather in Memphis every year to compete for $140,00 in prizes. This is not a food festival, it's a serious competition, so you won't be able to purchase food from teams; however you can purchase tickets to the Kingsford Tour of Champions for a sampling of select teams.
WCBCC general admission (daily or four-day passes) are available now and Kingsford Tour of Champions tickets (which usually sell out fast) will go on sale later this spring. 
In 2022, Memphis In May will honor the featured country of Ghana with performances, exhibits, film screenings, and featured performers at Beale Street Music Festival. 
Finish out an incredible month with races by on the river, including a half-marathon, 10K, and 5K on Saturday, May 28th. Runners will receive a medal, race shirt, and access to the post-run party; plenty of spots are available for registration.
Make your way to Memphis this May!