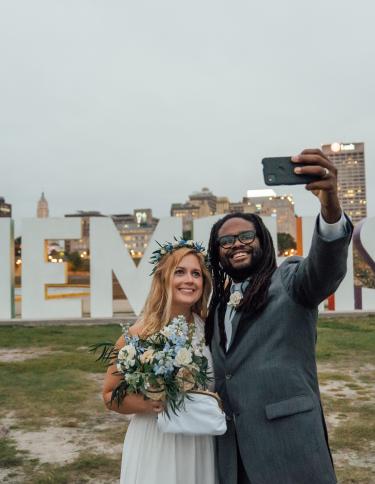 With classics from "Love Me Tender" to "Love and Happiness" by Memphis music icons Elvis Presley and Al Green, you know the home of blues, soul and rock 'n' roll has a romantic side. But when it comes to weddings, this city's the total package. We share five essential reasons why: 
1. That Memphis vibe
As one local wedding planner puts it, couples want to come here and "make their weddings Memphis-y." Whether that means hosting a backyard barbecue-style welcome party or decking out your groomsmen in tropical-print tuxes to channel Elvis' "Aloha from Hawaii" concert – on the grounds of Graceland, you can do that (and more) here.
Bonus ideas: 
Make your "something blue" a pair of blue suede slippers.
Plan a cocktail hour in Graceland's Presley Motors Automobile Museum for photo ops with Elvis' pink Cadillac and other classic cars.
Beyond barbecue, sample menus from Memphis' celebrated chefs who put contemporary spins on Southern classics. Think: Sweet Grass, Felicia Suzanne's and Rizzo's. 
2. Your Budget
Memphis hits the sweet spot: giving you an alluring city experience without the big-city price tag. Hotel costs here – despite a booming number of options and an emphasis on style, intimacy and authenticity – are lower relative to other urban destinations. For couples, that means a few things: 
You and your guests have excellent choices when it comes to booking accommodations for Memphis destination weddings.
You also have beautiful options to consider whether you're looking for the full hotel wedding experience or just a really great spot for a before- or after-party.
For high style, a boutique feel and Memphis-y touches, consider The Memphian in Midtown's Overton Square or downtown hotels such as Indigo, Central Station, Arrive and Canopy by Hilton. At the least, drop into any of their on-site bars to rendezvous with your wedding party or guests – do Central Station's Eight & Sand for cocktails plus DJ sets; The Memphian's Tiger & Peacock for a colorful gathering spot with views of Overton Square.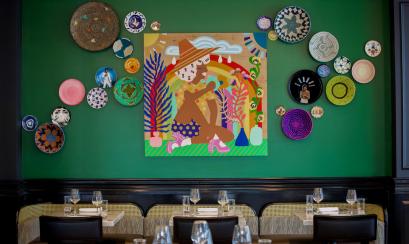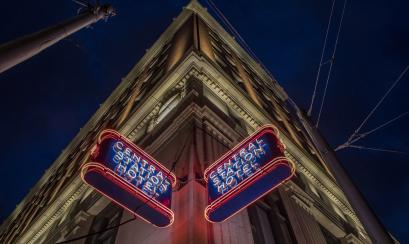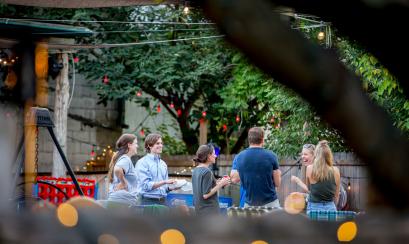 3. A charming and accessible Downtown
Downtown Memphis is 20 minutes from Memphis International Airport and once you're there, you'll find yourself in the midst of a compact, walkable scene. Vintage trolleys and electric scooters create additional transportation options and there's plenty to explore, from music attractions to the National Civil Rights Museum, Beale Street, Big River Crossing and a variety of restaurants. In other words, everything your guests need for a ready-made weekend itinerary. 
But enough about your guests. Here's all you need to know for planning: from the riverfront to historic architectural gems to a distillery in a vintage industrial space and an art museum right on the Mississippi, downtown Memphis venues impart an unforgettable sense of place. Learn more.
Vintage, Natural, Alternative & More
Venues for every vibe
Find Your Dream Venue in Memphis
4. The Music
In addition to Graceland, couples choose Memphis for music attractions that double as legendary wedding venues. Imagine walking through the hall of records or saying "I do" in front of Isaac Hayes' Cadillac at the Stax Museum of American Soul Music. At the Rock 'n' Soul Museum, vintage jukeboxes and stage costumes set the scene (and you're steps from Beale Street for photos and fun).
 
Bonus ideas: More than 1,000 songs have been recorded mentioning the city of Memphis, and you know there are thousands more recorded by Memphis artists from Elvis to Justin Timberlake. Curate a wedding playlist inspired by the city that has inspired so many. Then, treat your guests to live music. Local bands are available for entertainment booking, and you can keep the party going by hitting Bar DKDC or Railgarten for live music late-night.
5. Welcome-party potential
Casual welcome parties are trending over more formal rehearsal dinners, and Memphis is here for it. Urban greenspaces are especially hot with couples right now. In Memphis, that means Wiseacre Brewing Co.'s new downtown location, Slider Inn Downtown and Grind City Brewing. All are prime for gathering with good friends over good drinks – and full-menu or food truck fare, depending on your venue choice. 
Ready to start planning? Contact Us.
Brandon Benson,
Wedding Planning Specialist, Memphis Tourism