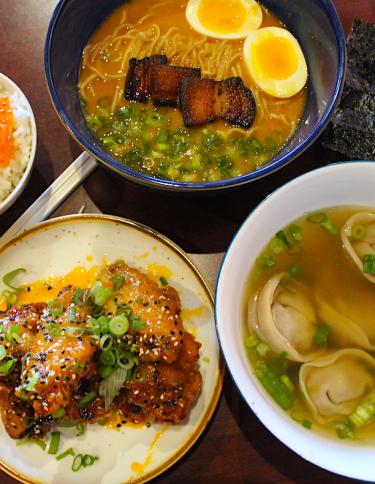 Winter is a relative term in Memphis, where we can deliver nearly year-round patio weather. However, during our occasional stretches of cooler temps, you'll enjoy plenty of tasty ways to warm your belly. Try these local-favorite restaurants, bars and menu items to start
Craving steaming bowls of soup or noodles?
You can find plenty of Asian restaurants in Midtown if spicy, fragrant soups are what you have in mind: Think Vietnamese, Korean, Thai and Chinese. Crazy Noodle (2015 Madison) is a sweet little place tucked in just down the street from Overton Square. They have an amazing variety of ramen as well as Korean favorites like manduguk, which features Korean dumplings, flat rice cakes, cabbage, carrots, onions, shiitakes and zucchini. It's stirred with an egg and topped with seaweed. Meanwhile, Phuong Long (306 Cleveland) serves fresh and delicious pho with all the fixings. For ramen and dumplings on a fine-dining level, Good Fortune Co. is your go-to. Locals are still giving thanks that this popular pop-up made a permanent home in Memphis' South Main Historic Arts District.
If you're looking for a more traditional soup to stick to your bones, then get a bowl of Huey's hearty potato soup. Go ahead, get a burger too. If chili is your thing, Young Avenue Deli has a great meaty and vegetarians options. For the ultimate chicken soup fix, try Maciel's sublime chicken chipotle soup (listed as Caldo Tlalpeno). Other bowls not to be missed: beef consommé from Taconganas food truck (order with tacos "nganas style" with melted cheese, then dip the tacos in the savory broth) and the expertly executed French onion soup at Bishop. You'll find Bishop, the newest fine dining concept from acclaimed Memphis chefs Andrew Ticer and Michael Hudman, inside the stylish Central Station Hotel.
Get your hearty proteins
When you're all souped up, or if you're souped out, you might be craving something meatier. Memphis has more than 100 barbecue spots to help you satisfy that craving, or try one of these other spins: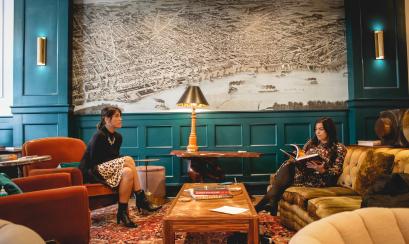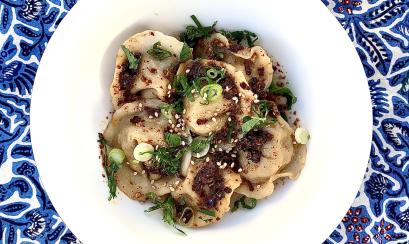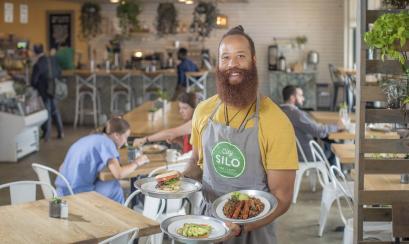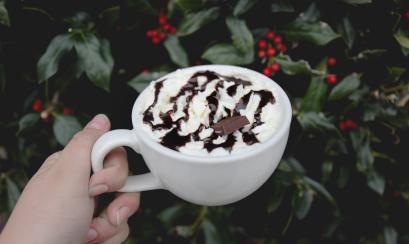 Save room for dessert & drinks
Loflin Yard not only has firepits, they offer hot cocktails, including a hot chocolate with peppermint schnapps and the "Mizzus Swiss" with coffee, tequila, creme de cacao, and chocolate.  Several of Memphis' restaurants offer seasonally inspired sweets, too, like the skillet chocolate chip cookie or peach cobbler from Kooky Canuck or a piping hot cinnamon roll from Sweet LaLa's in Germantown. And a mix of old- and new-favorite coffee shops in town has your warm winter beverages covered: Try a Bourbon Mocha featuring Memphis-roasted Vice & Virtue beans at Hustle & Dough or The Orchard latte with Warm Apple Pie syrup from Crazy Gander downtown. For something stronger, we recommend cozying up at Memphis Made's Cooper Young taproom for a pint of Plaid Attack! a malty, smooth Scottish ale available only during the calendar's colder months.